Christine M. Quirion named Boston University's Associate University Librarian for Data and Operations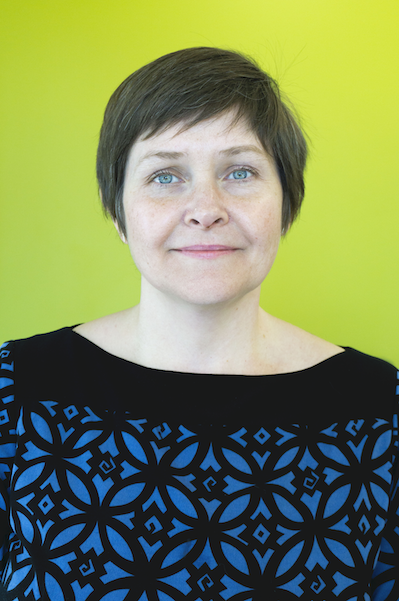 Boston University Libraries announces that after a nationwide, competitive search process, it has named Christine M. Quirion  as Associate University Librarian for Data and Operations. Effective February 24, 2020, Quirion (pronounced CURIE-on) will oversee BU Libraries' talent, data, and operations, also directly supervising the Libraries' branches: African Studies Library, Music Library, Pardee Management Library, Pickering Educational Resources Library, Science and Engineering Library, and Stone Science Library. In this role, Quirion will serve as a member of Libraries' Executive Team, leading the Libraries' transition from a traditional academic research library to a modern, data-informed enterprise.
With nearly 20 years of research library leadership, Quirion comes to BU from the Massachusetts Institute of Technology (MIT) Libraries where she has most recently worked as the Head of Technology Planning, Integration, and Experience, leading a team responsible for the development and execution of digital library projects. In this role, Quirion has implemented various innovative solutions at MIT Libraries using data, project management techniques, and inclusive management practices. In 2016, she launched the Libraries' first transparent and collaborative IT Governance process, and in 2018 led the creation of Proto-Personas and the Universal User Needs Checklist, which are tools used bring the user to the center of digital library work. Quirion also initiated improvements to recruiting and hiring for various roles at MIT, working with MIT Human Resources to redesign position descriptions, develop core competencies for supervisory staff, and improve methods for candidate evaluations.
"Christine Quirion brings to Boston University Libraries an extraordinary level of diverse and proven experiences. Her portfolio of deep operational skills throughout all levels of academic librarianship was unmatched amongst the candidates in a competitive national pool," said K. Matthew Dames, BU's University Librarian and chair of the search committee. "In addition, it was clear from all the input I received from those who met Christine during the search process that she has the enthusiasm and expertise to move this organization toward our vision of being the most effective and most impactful academic library system in the country (#MEMI)."
Dames continued, "I look forward to collaborating with Christine as a member of the Libraries' Executive Team and as a trusted colleague."
"I'm thrilled join the team at Boston University Libraries and help develop its talent, operations, and processes to deliver maximum value to BU's students, faculty, and research community," said Quirion. "The Libraries has a strong foundation and is in a great position to implement the recommendations from the academic strategic plan. There are many opportunities to leverage library services to support emerging areas of research and teaching, improve accessibility and usability of collections, and scale up the impact of our work with evidence-based practices."
Prior to her role as Head of Technology Planning, Integration, and Experience, Quirion also worked at the MIT Libraries as a technical supervisor, document services librarian, and head of information delivery and library access. During this time, she designed and co-directed the MIT Libraries 2011 Space Study, providing data that informed the current renovation of Hayden Library, MIT Libraries' main branch.
Quirion is also certified in the Scrum project management framework and serves as a member of the Digital Library Federation Project Management Steering Committee. She completed an undergraduate degree in English from the University of Connecticut and a master of science degree in library and information science from Simmons College (now Simmons University).