Mugar Will Be Open 24 Hours for Exams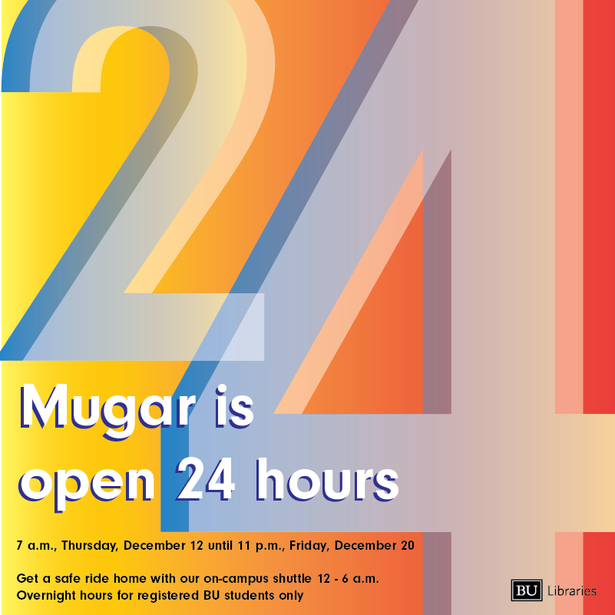 Beginning Thursday, December 12, 2019 at 7:00 am, through Friday, December 20 at 11:00 pm, Mugar Memorial Library will be open 24 hours.
During late night/early morning hours, access to the library will be restricted to currently enrolled BU students, so make sure you have your Terrier card.
BU Libraries will provide a van service from midnight until 6:00 am for anyone that needs a ride home on campus. The van will make periodic pick-ups on Commonwealth Ave. in front of the GSU Plaza, with drop-offs at any on-campus location. If you have any questions, please call the Mugar Library Security Department at (617) 353-4015.
Other BU libraries may also have extended hours. Please check the full listing of BU libraries for more information.
Good luck on your finals!