Stream Videos with Academic Video Online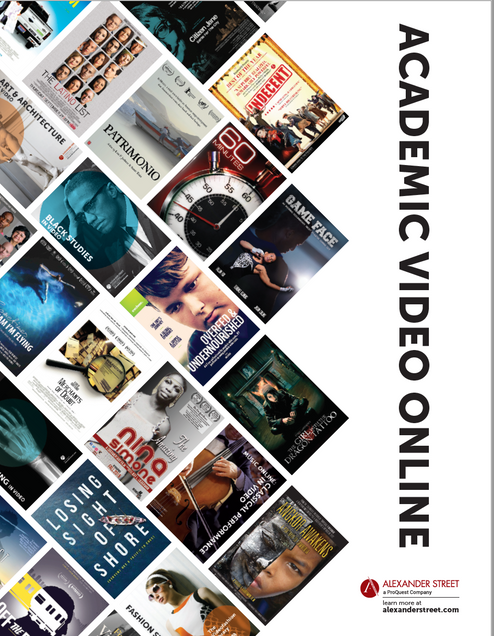 Academic Video Online is now available through BU Libraries.  This collection contains over 67,000 videos on topics including anthropology, business, counseling, film, health, history, music, and more. 
Distributors include Sony Pictures Classics, PBS, and Documentary Education Resources (DER)

All films include permission for classroom showings, as well as public screenings, as long as no admission is being charged
Films can be edited into clips and added to Blackboard.
These films are available in BU Libraries Search or directly through Academic Video Online.