Monica
You love to cook and eat food. You're always looking out for your friends and for some reason you all always end up at your house.
You're absolutely a neat freak and hate a messy room, so your constantly cleaning. However sometimes you go a little crazy since your friends are all messy.
You're really caring and are the perfect person to go to when someone needs advice.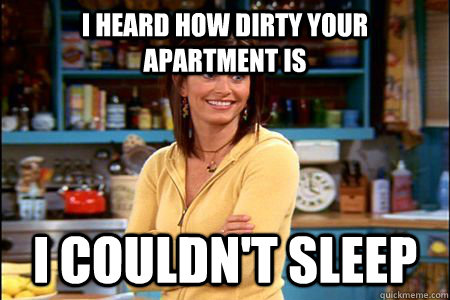 More About Monica
Back to homepage