Lives of Civil Service
Four alumni who have made their careers in service to the country.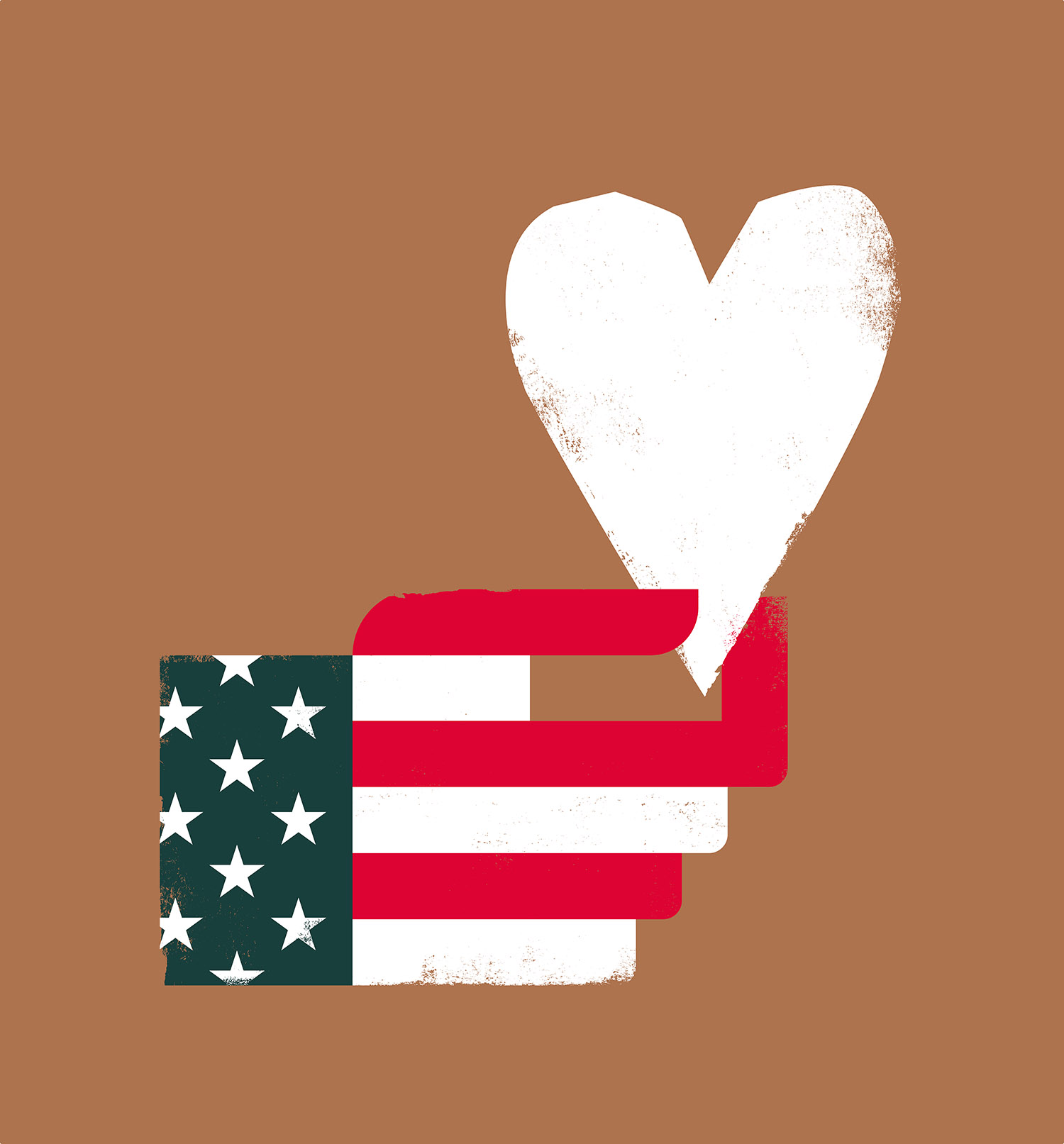 LAW150
Lives of Civil Service
Four alumni who have made their careers in service to the country.
Since its founding in 1872, Boston University School of Law has taken considerable pride in its faculty, staff, students, and alumni. It was with our community in mind that we set out to create 150/150, a commemorative book featuring 150 profiles of people, places, and events that have shaped the school and the world.
Throughout the school's anniversary year, The Record is publishing a selection of the profiles that appear in the book. We present here four people who answered the call to lead a life of civil service—to promote justice and make lasting contributions to the lives of their fellow citizens.
learn more about 150/150: people, places, precedents
---
F. Bradford Morse
From the front lines of World War II to the halls of Congress to the drought-stricken fields of developing countries, F. Bradford Morse ('49) devoted his life to making the world a better place.
A native of Lowell, Massachusetts, Morse served in the Army during World War II, then returned home to earn degrees at BU's School of Management and School of Law. During the 1950s, he worked in private practice, as a law clerk for the chief justice of the Supreme Judicial Court of Massachusetts, and a professor at BU Law. Morse would later take on roles as a staff member for the US Senate Armed Services Committee and deputy administrator of the Veterans Administration before being elected to the House of Representatives in 1960.
Morse served six successive terms in the House before joining the United Nations (UN) in 1972. For more than a decade, he was one of the highest-ranking Americans at the agency, where he spearheaded large-scale humanitarian efforts, including establishing job-training programs for millions of Colombians and building hundreds of miles of secondary roads in five African countries. He also organized the first UN office to coordinate global famine relief to Africa—an effort that helped save countless lives across the continent.
After leaving the UN in 1986, Morse led the Salzburg Global Seminar, a nonprofit organization that inspires current and future leaders to develop innovative solutions to pressing global problems.
Morse died on December 18, 1994, and was laid to rest in Arlington National Cemetery. The following year, BU Law captured his character in a memorial: "His extraordinary contributions to human rights issues were performed with down-to-earth demeanor, a sense of humor, a bedazzling smile, and dedication to the notion that one must strive to elevate every life one touches."
---
Gary Locke
In the late 1890s, several residents of Jilong, China, pooled their money together to send a teenager to America. The young boy, Suey Locke, settled in Olympia, Washington, and took a job as a houseboy in exchange for English lessons, just blocks from the Washington State Capitol. No one could have predicted that a century later, his grandson, Gary Locke ('75), would defy odds to inhabit the governor's mansion and become the first Chinese American governor in US history.
Gary Locke grew up in Seattle's Yesler Terrace, the first racially integrated public housing development in the United States, and did not learn English until the age of five. He studied political science at Yale University, making his way through a mix of part-time jobs, financial aid, and scholarships, and then pursued a legal education at BU Law. During his second year at BU, Locke landed a Rule 9 internship, a Washington State program that allows law students to represent misdemeanor cases. A year later, he was prosecuting major felonies and capital murder cases in the King County Prosecuting Attorney's Office.
Locke worked as a deputy prosecutor for several years until his ambitions turned to the political arena. He was elected to the Washington House of Representatives, where he served as the chair of the Appropriations Committee. Eleven years later, Locke became chief executive of King County, a role that positioned him front and center with the issues and challenges facing Seattle's metropolitan area.
In 1996, Locke won the election to the highest office in Washington State.
---
Catherine Mitrano
Shortly following the terrorist attacks of 9/11, Catherine Mitrano ('89) was part of a select group of federal attorneys tapped to create the US Department of Homeland Security. The undertaking, the most extensive restructuring of the federal government since 1947, consolidated nearly two dozen agencies, including the US Customs Service, the Transportation Security Administration, and the Federal Emergency Management Agency.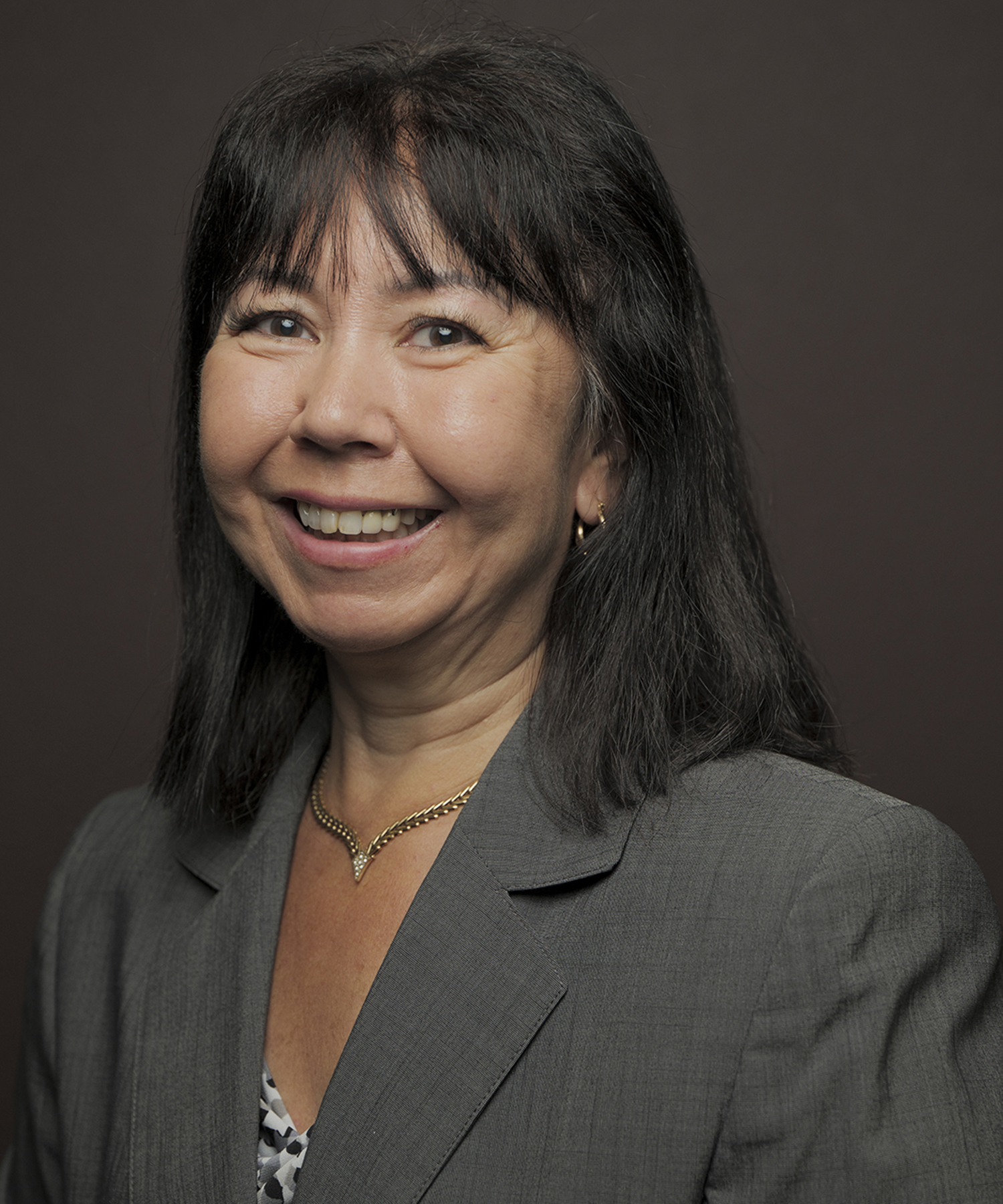 Mitrano was up to the job. A big-picture thinker who knew how government agencies worked (and didn't work) together, she had spent the previous decade arguing cases before administrative law judges in the Federal Aviation Administration and managing labor and employment matters with the US Coast Guard.
In her role as senior counsel at DHS, Mitrano created the Office of the General Counsel and the Office for Civil Rights and Civil Liberties. She also served as a negotiator between merging departments and streamlined the reporting process for legal departments. "The federal government moved like it had never moved at any time before that date, and it hasn't moved like that at any time since," she said. "It was remarkable."
Following three years with DHS, Mitrano served a brief stint at the Federal Communications Commission before joining the US Army as deputy assistant secretary. In 2013, she began working with the Department of Veterans Affairs (VA), where her first charge was establishing an anti-harassment office to address employment discrimination within the department.
Today, Mitrano serves as principal deputy general counsel—second in command of the VA's legal department.
---
Heather Slavkin Corzo
Heather Slavkin Corzo ('05) grew up in Jacksonville, Florida, where her father served as head of public dental services and her mother directed the county's dropout prevention program. So it's little wonder that the child of community advocates would become an influential voice in shaping public policy.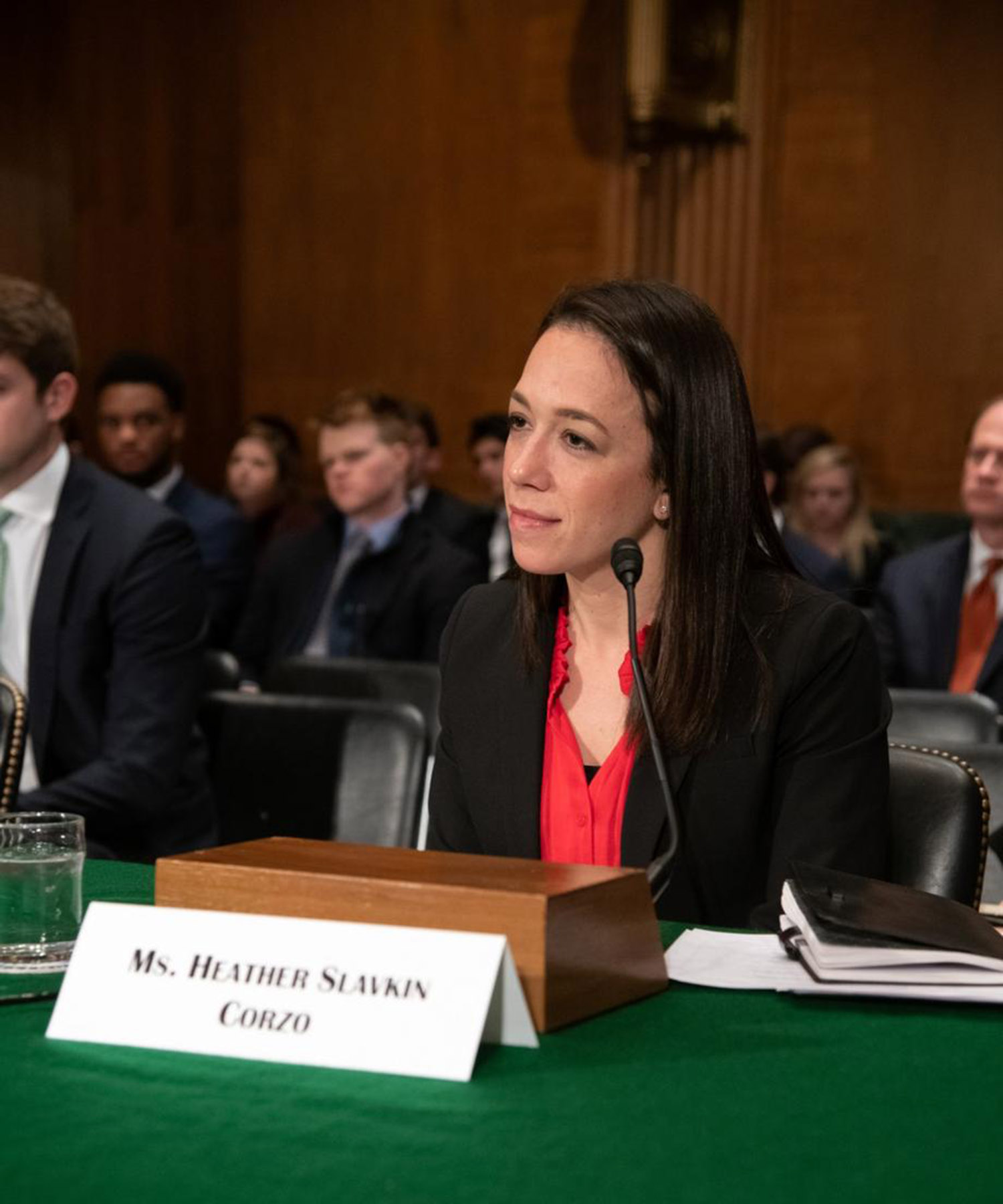 It didn't start out that way, though. After law school, Slavkin Corzo took a job at a Boston-based mutual fund company, yet she found the experience unfulfilling. So she moved to Atlanta shortly before the 2006 midterm elections to work as a get-out-the-vote organizer with MoveOn.
Her two-month stint with the political action committee led her to the AFL-CIO, the largest federation of unions in the country, just as a global financial crisis was heating up. Despite having just one class in economics under her belt, Slavkin Corzo soon found herself working alongside legislators such as Elizabeth Warren and Barney Frank to establish the Dodd-Frank Act. The experience of developing sweeping reforms of the nation's financial system reminded Slavkin Corzo why she became involved in policy work. "It gave me the ability to engage in forward-looking policy analysis instead of a backward examination of past events."
Over the course of 14 years at the AFL-CIO, Slavkin Corzo took on various leadership roles, including director of capital markets policy. In 2021, she left the organization to serve as policy director at the US Securities and Exchange Commission, where she continues to realize the far-reaching implications of her work. "In day-to-day conversations with staff, I'm reminding them that everyday people have a profound interest in the regulation and oversight of financial markets," she said. "Their interests should be considered in the policies."
This Series
Also in
February 1, 2023

December 12, 2022

December 9, 2022