Helping Immigrants with Disabilities Achieve Citizenship
As the 2019 N. Neal Pike Disability Rights Fellow, Jacob Benhabib ('19) helps green card holders become naturalized citizens.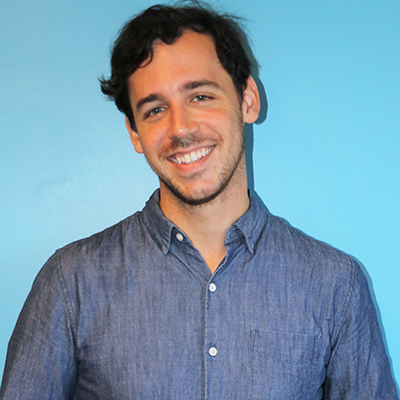 Jacob Benhabib ('19) started his job at Project Citizenship, a nonprofit organization that offers free legal services to help permanent residents become US citizens, on the Tuesday after Labor Day. On the following Saturday, he attended his first naturalization interview with a client.
The woman, who came with her daughter to the interview, was almost 90 years old and suffered from several significant health problems that would have made some of the English-language and civics knowledge requirements of the citizenship process impossible, so Benhabib was there to advocate her exemption under a disability waiver. By the time the interview was over, the US Citizenship and Immigration Services (USCIS) officer had approved the client's application. After decades as a green card holder, the woman would be sworn in as a citizen.
"I was inspired by the experience," says Benhabib, who joined Project Citizenship in September as the 2019 recipient of Boston University School of Law's N. Neal Pike Disability Rights Fellowship. "It was deeply meaningful to use my knowledge and skills to make a positive difference in a client's life."
Benhabib has long been interested in public interest law, particularly as it relates to immigration and human rights. At BU Law, he participated in the International Human Rights Clinic, advocating on behalf of stateless individuals in Dubai. Before attending law school, he was a Peace Corps volunteer in Kyrgyzstan. At Project Citizenship, which officially launched in 2014 with Veronica Serrato ('88) as its first executive director (the project began in 2011 with support from the Fish Family Foundation), Benhabib focuses specifically on disability waivers.
---

It gives me a lot of good feelings about the future of this country. To the extent that the American dream is still alive, I see it in these people that we're helping.

---

People dealing with immigration issues aren't guaranteed legal representation, and the complicated citizenship application process can be even more daunting for people who are also living with health challenges, including physical or intellectual disabilities.
"Our clients come from marginalized communities," says Benhabib. "It's a very intimidating process. During the interview, it's empowering for the client just to have somebody on the same side of the table as them."
Disability waiver cases, which require liaising with a client's medical professionals, have become an increasingly large percentage of Project Citizenship's work, in part because other citizenship advocacy organizations have cut back on the time-consuming applications. In 2019, for instance, the project expects naturalization applications with disability waivers to make up 15 percent of its work, up from 12.6 percent in 2018 and 9.6 percent in 2017. Overall, the project has helped nearly 30,000 immigrants from 152 countries of origin since 2011.
"I'm a first-generation American," says Benhabib, whose family immigrated from Cuba and Turkey. "I grew up with that identity. It means something to me to be able to work with people in similar circumstances."
Under the Trump administration, the work has gotten harder. Benhabib says USCIS officers are applying more scrutiny to disability waiver applications amid a broader crackdown on immigration generally and citizenship in particular, including denaturalization for people previously granted citizenship and a rule change that will allow USCIS to deny green cards to people deemed likely to become dependent on government benefits.
Benhabib said the so-called "public charge" rule has Project Citizenship's clients scared even though it does not directly apply to green card holders.
"There's a lot of confusion in the immigrant community about [the rule]," he says. "We get calls from people saying, 'I went off my food stamps because I heard I can't become a citizen.' There's so much fear and intimidation."
Despite that, seeing the system work—the way it did for his elderly client on that Saturday in September—gives Benhabib hope.
"It gives me a lot of good feelings about the future of this country," he says. "To the extent that the American dream is still alive, I see it in these people that we're helping."
Benhabib says he is "fortunate" to have landed the fellowship.
"I'm just happy they had faith in me and the work I was going to do," he says.
Serrato, who spearheads the project, is "tremendously impressive," he adds. He first met her during his second year of law school when he volunteered to help people fill out citizenship applications as part of the organization's Citizenship Day outreach.
"It was one of the first experiences I had as a law student where I really was able to do direct services for someone and make an impact," he recalls.
Benhabib says his career path also was influenced by an immigration class he took with Lecturer Sarah Sherman-Stokes and by his work with Lecturer Yoana Kuzmova and Professor Susan M. Akram in the International Human Rights Clinic.
Benhabib's fellowship is named for 1937 BU Law alumnus N. Neal Pike, a life-long advocate for people with disabilities and the first blind member of the US Supreme Court bar.
Several other members of the Class of 2019 also were awarded public service fellowships. They are: Emma Hollis, who is working on family law cases for Northeast Legal Aid; Julia Li, who is spending the year at the Natural Resources Defense Council; Laura Putnam, who is based in the Immigration Impact Unit of the Committee for Public Counsel Services; and Benjamin Robert Traslaviña, who is working on employment matters for Greater Boston Legal Services.
By Rebecca Beyer
---
Related
News