Feeling like a fish out of water: First-generation professionals provide support and mentorship.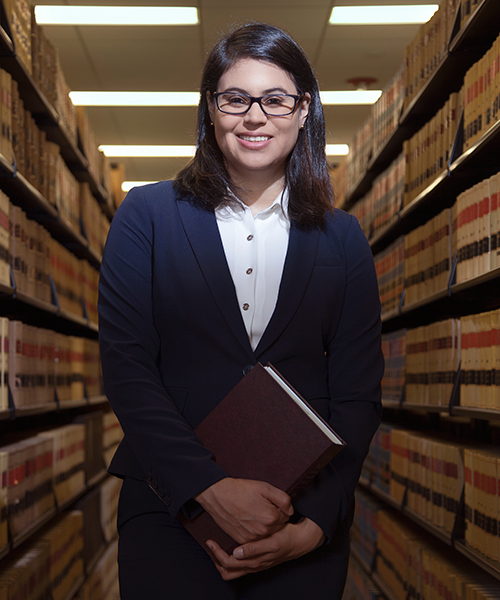 The first generation in her family to go to college and law school, Miosotti Tenecora ('19) struggled to find her place at BU Law. "It seemed like students who came from more professional families were better prepared. I didn't know any other first-generation students, so I felt like I stuck out and was isolated," she says.
Certain that there were more students at BU Law like her, she launched a new student group in spring 2017 called First-Generation Professionals (FGP), with support from the administration and faculty.
"Our first executive board meeting was eye-opening because it was the first time a group of first-generation students got together and shared our stories and experiences as law students," she says. Since that initial meeting, the group has organized multiple events and by the end of the first full semester had grown to include more than 60 members.
One of FGP's main goals is to identify first-generation alumni to engage with the community and serve as mentors. "First-generation professionals tend to have self-doubt about their abilities in law school. Having an alumni mentor is important because they can relate to our experiences and provide support and encouragement," notes Tenecora.
She is now on a mission to build FGP and connect first-generation students with each other and alumni mentors. She wants to end that sense of isolation that is so common among first-generation students. By sharing backgrounds and discussing challenges, she seeks to build bridges.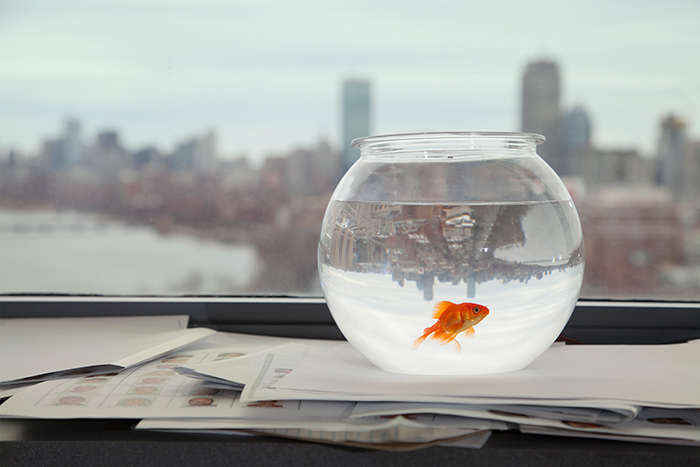 As for her own story, Tenecora is the daughter of immigrants and grew up in the Bronx. Her father is from Ecuador and completed middle school. Her mother is from the Dominican Republic and took a few college classes. Her parents divorced when she was young, and Tenecora and her brother lived with their mother, who does not speak English.
When it was time to apply for college, she navigated that process alone, researching schools and filling out all the financial aid forms herself. Her hard work paid off and she received a full scholarship to Fordham University in New York City.
She chose accounting as her major with future financial safety in mind. "I thought a lucrative career would help my family and accounting was the safest way to accomplish that. But after a brief internship at a large accounting firm, I realized that was not the right path for me and I started thinking more about law."
Interning at the Brooklyn District Attorney's Office in the Victim Services Unit, she got her first glimpse of what it would be like to work in the legal field and discovered a passion for helping victims of domestic violence. Wanting to learn more about domestic violence and human rights issues, she enrolled in a master's program in international studies at Concordia University Irvine. "My internship with the DA's office sparked an interest in eliminating gender-based violence and that continued to grow with my post-college experiences," says Tenecora.
She came to BU Law for two reasons. First, the school offers ample opportunities to learn more about international human rights, through programs like the International Human Rights Clinic. Second, she received a BU Law Public Interest Scholarship, which provides funding to students who have demonstrated their desire to pursue a career in public interest law.
"Law school has been more challenging than college," says Tenecora. "In college, I was in a very diverse environment. It was harder to acclimate to Boston, where I felt like I stood out more. Also, the rigor of law school is challenging, and I felt like my classmates who came from professional families were better prepared than me. I didn't have any mentors and struggled to find my place."
She adds, "I didn't know any other first-generation students and felt very isolated. That's why in my second semester I proposed the FGP." Ironically, a requirement for all student organizations is an executive board, but Tenecora didn't know any other first-generation students to invite to participate. Posting essentially a "want ad" on Facebook, she connected with three classmates interested in serving on the board: Kellie Desrochers ('19), Victor Diaz ('19), and Marisa Bartolotta ('19).
At their first meeting, they talked about everything from feeling alone and unprepared to learning a new vocabulary. "It was a great meeting and was the first time I felt understood as a first-generation professional student."
At the end of its first semester, the group had 63 members and 9 board members. Its purpose is to create a community of law students who identify as "first-generation professionals," although the group is open to all students. FGP seeks to create programming that enhances education and professional opportunities, introduces students to the legal profession, encourages pro bono services to inspire high school and undergraduate students to pursue higher education, connects law students with mentors, and creates social awareness of the challenges of reaching higher education for first-generation students.
Some of the events organized by the group have included membership meetings, activities focused on mental health, social gatherings, and weekly office hours. Tenecora explains that the executive board members take turns staffing office hours to answer questions or listen to concerns from first-generation students.
With administrative and law firm support, the group is planning more initiatives, such as student financial aid for law school events and funding for interview suits. They also are working on etiquette and résumé writing workshops as well as panel discussions with local bar associations.
An important area for the organization, Tenecora notes, is alumni engagement. "We're working with the administration to identify first-generation alumni and hope to engage more alumni as mentors for our current students," she says. "First-generation students tend to have self-doubt that we can accomplish things like graduating from law school. It means so much to be the first in your family so there is underlying pressure, too. Having alumni mentors who can encourage us in our efforts is very important.
"I want this to be a legacy for future students," she adds. "I want them to face fewer barriers in law school and feel like they are part of a supportive group. Everyone on our board is passionate about these issues and committed to making FGP a long-term success."
Reported by Meghan S. Laska
This feature originally appeared in The Record, BU Law's alumni magazine. Read the full issue here.
Related News