BU Law Welcomes Portia Pedro as an Associate Professor
Pedro joins the full-time faculty teaching civil procedure, remedies, and evidence.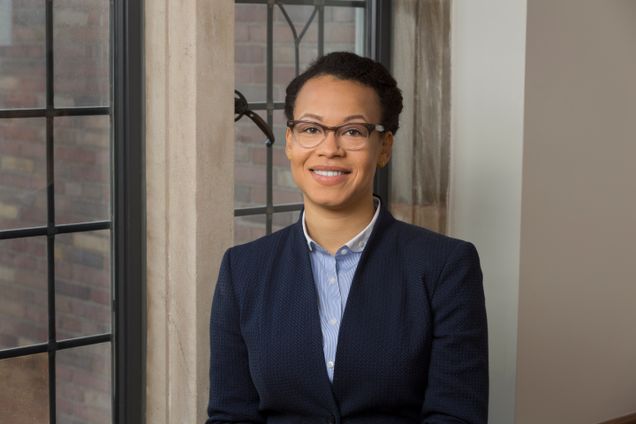 Portia Pedro, a former public interest litigation fellow who also worked as a litigation associate at Debevoise & Plimpton LLP, has joined the full-time faculty of Boston University School of Law as an associate professor. Starting this fall, she will teach civil procedure, remedies, and evidence.
Professor Pedro's research explores the procedure of procedure—how procedure develops and what hinders or furthers procedural decision making. She teaches and writes about the processes that judges use to make procedural decisions and the ways in which judges use civil procedure to navigate the tensions between law and equity, standards and rules, finality and fairness, and governments and marginalized groups.
During her two years as a litigation associate at Debevoise in New York, Pedro conducted motions practice, second-seated a trial, prepared witnesses for federal investigations, and litigated class action claims. She also practiced law for two years as a John J. Gibbons Fellow in Public Interest and Constitutional Law at Gibbons PC in Newark, New Jersey, where she litigated civil rights claims, negotiated attorneys' fees, and filed amicus briefs. Pedro co-authored briefs that secured marriage equality for same-sex couples in New Jersey, and she successfully opposed a motion to dismiss the equal protection claims of Muslim plaintiffs in New Jersey who were surveilled by the New York Police Department for their religious beliefs. Prior to her doctoral studies, Pedro served as a clerk to the Honorable Joseph A. Greenaway, Jr., of the United States Court of Appeals for the Third Circuit.
Pedro is currently completing her PhD in Law at Yale Law School with a research focus on civil procedure. She holds a JD from Harvard Law School and a BA in International Development Studies from the University of California, Los Angeles. At Harvard Law School, she served as treasurer and vice president of the Harvard Law Review, as an editor of the BlackLetter Law Journal and Harvard Civil Rights-Civil Liberties Law Review, and as Harvard Black Law Students Association's political chair.
Related News