Olivia King ('19) Selected for First Mayo–Foley Health Law Fellowship
The unique opportunity will provide King with hands-on experience in varied legal settings, culminating with the prospect of an associate position at Foley & Lardner LLP after graduation.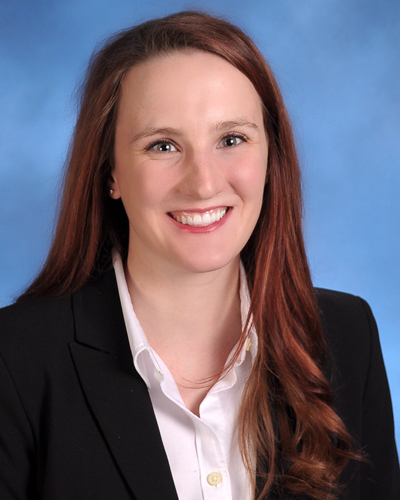 Olivia King ('19) is passionate about health law. She shaped her experience as an undergraduate toward a career in the health care industry, and joined BU Law focused on a career in health law. That drive has paid off, as she was recently chosen for the Mayo–Foley Health Law Fellowship, a new program built from a partnership between the Mayo Clinic and its chief outside counsel, Foley & Lardner LLP.
Designed for law students intent on working in health law, the two-part fellowship offers a unique path to gain practical experience in different legal settings in the health care industry. As the first Mayo–Foley fellow, King will intern with the Mayo Clinic's legal department this summer, followed by a summer in the Foley & Lardner Summer Associate Program. After graduation, she will have the opportunity to join Foley & Lardner as a full-time associate.
"I was attracted to this fellowship because it offers a wonderful opportunity to learn about a career in health law while working with two world-class organizations," King says. "I also knew that I wanted to have both in-house and law firm experience, so this fellowship is perfect."
Originally from Minnesota, where the Mayo Clinic is headquartered, King fostered her desire to work in health care from a young age. She volunteered at her local hospital in middle and high school, and after aspirations of being a nurse faded, she shifted her sights to a career in law. As a political science major at the University of Michigan, King made the most of her course work, incorporating public health classes wherever possible.
She worked each summer after her sophomore year at the National Marrow Donor Program (NMDP), the organization responsible for running the national volunteer bone marrow registry, which connects volunteer donors to patients in need of a transplant. King was a part of the payer policy and legislative relations teams, which worked to remove barriers to accessing a transplant, including public and private insurance barriers, and related policy concerns impacting access to transplant. She accepted a full-time position with the organization after she finished her undergraduate degree.
"It was a great job, and I loved the work. I really became passionate about the importance of health care and ensuring that the systems are operating effectively and patients are being assisted in the best way possible," King says. "My interest in health law was cemented after spending time working with the NMDP's external counsel, who was a JD with a focus in health law."
King chose BU Law for the strength of its health law program and for its great location. "Boston is a great city to learn about health law, policy, and health care systems."
Even with the pressures of the first year of law school, King began to take advantage of the opportunities BU Law offers students interested in health law. She served as a representative for the Health Law Association, assisting with events and helping to spread awareness about the organization. In her second year, she will be the group's networking director, taking a leadership role in organizing various events.
As King continues her legal education, she will benefit from the varied experiences the Mayo–Foley Fellowship will offer, and the opportunity to develop her network in the field she is passionate about. "One of the things I took from my first job was how great it is to work with a group of people and form strong, long-term, professional relationships," King says. "When I realized that Foley's impetus for creating this fellowship was to foster that relationship with the Mayo Clinic and ensure that they were serving their client to the best of their ability, that really stuck out to me, and I could see the value in it. It's exciting to be the conduit between the two, and a great opportunity to know about the client at a deeper level."
Reported by Matthew Fils-Aime (COM'17)
Related News