BU Law Offers New Course Focusing on the Economic Analysis of Health Care Law
Professor Kathryn Zeiler will teach the course, covering topics including the economic rationales behind regulation and the ways law can improve access to health care.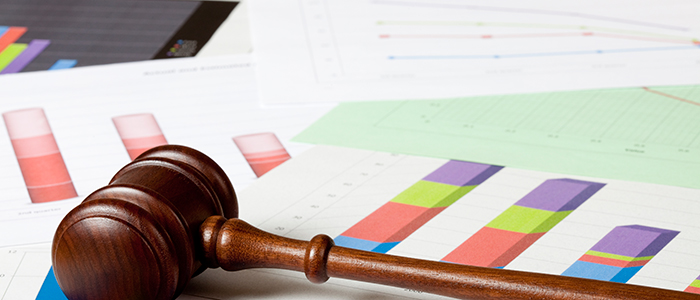 Beginning with the Spring 2018 semester, Boston University School of Law will offer a new course designed to help students understand health care law through an economic lens. Economic Analysis of Health Care Law will be taught by Professor of Law and Nancy Barton Scholar Kathryn Zeiler, a noted expert in health law and economics.
Zeiler designed the course to help students develop a basic understanding of microeconomics principles and how they can be used to explain the structure of health law, to solve problems caused by market imperfections, to diagnose problems caused by the law, to make powerful legal arguments in health law disputes, and to structure contracts and deals in health care and insurance markets.
The course begins with a discussion of broad economic rationales behind the regulation of the health care industry. It then explores regulations designed to address asymmetric information and agency costs, health care insurance regulation, and regulation of market power. Finally, students will apply microeconomic theory to analyze strategies for achieving higher quality, better access and lower cost through law.
"Every law student who plans to focus on health care and insurance law needs a firm footing in economics principles that drive decision making in health care and insurance markets," Zeiler says. "This course introduces students to basic economics concepts that explain legal structures and drive policy reform."
Professor Zeiler's scholarship applies economic theory and empirical methods to the study of legal issues and research questions. Her main scholarly interests include the importation of experimental economics results and behavioral economics theories into legal scholarship, the impact of state legislative tort damages caps on the price of medical malpractice insurance premiums, the impacts of communication and resolution programs implemented by hospitals to resolve medical malpractice claims, and the role of medical malpractice insurers in patient safety. Last fall, she organized the 8th Annual Empirical Health Law Conference, welcoming scholars from across the country to the event, hosted by BU Law and Duke University Law School.
Among Zeiler's current projects is an empirical analysis of state statutory tort reforms using her own data, gathered with the help of a grant from George Mason University's Law & Economics Center. Once collected, Zeiler and her coauthor, Michael Frakes of Duke University Law School, will employ state-of-the-art empirical methods to estimate the impacts of caps on malpractice premiums. "Once the dataset is complete, we will use it to generate the most comprehensive and accurate estimate to date of the impact of medical malpractice damages caps on insurance prices," Zeiler says.
Professor Zeiler joined BU Law's full-time faculty as Nancy Barton Scholar and Professor of Law in July 2015. Prior to joining the faculty, she was Professor of Law at the Georgetown University Law Center. She serves as a fellow and member of the board for the Society of Empirical Legal Studies. She currently holds positions on the editorial board of the American Law and Economics Review and Behavioral Science and Policy, and is a member of the Max Planck Institute's Scientific Review Board for Research on Collective Goods. She has served as a member of the board of directors of the American Law and Economics Association, and is a regular peer-reviewer for a number of economics journals and law and economics journals.
Related News