Susan Akram Speaks at Harvard University's Rama S. Mehta Lecture
Akram served as a panelist for the lecture on today's international refugee crisis.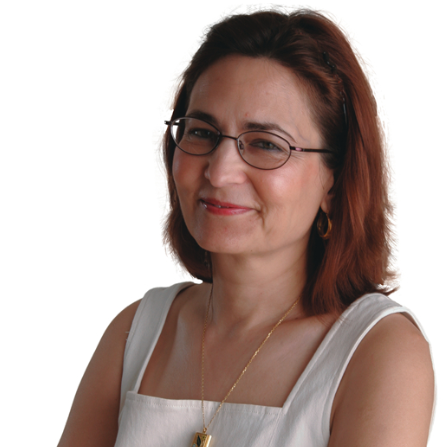 On October 13, Susan Akram, director of BU Law's International Human Rights Clinic, participated in the annual Rama S. Mehta Lecture at Harvard University's Radcliffe Institute for Advanced Study. This year's lecture, titled "Families in Flight: Today's International Refugee Crisis," welcomed four panelists who spoke about different topics related to refugees and forced migration on an international scale.
The Rama S. Mehta Lecture was established by the late John Kenneth Galbraith and Catherine Atwater Galbraith in memory of Rama S. Mehta. Mehta was a sociologist and writer best known for her novels that deal with social issues and cultures. Harvard University's lecture is presented annually by distinguished women in public affairs, the sciences, or the arts who have a deep understanding of the problems that women in developing countries face.
Akram's talk focused both on her report on the Syrian refugee crisis, titled "Protecting Syrian Refugees: Laws, Policies, and Global Responsibility Sharing," and on her ongoing research into the consequences of the crisis for the EU and beyond. She opened with a discussion of the scope of the refugee crisis in the Middle East and North Africa region (MENA) today, and the closed-door policies that Europe and the Americas have toward Syrian asylum-seekers.
Akram also highlighted how countries like Turkey, Jordan, and Lebanon once had generous policies welcoming Syrian refugees, but have now rapidly started implementing stricter policies due to "the failure of states outside the region to share responsibility for a portion of the refugee populations."
The most important next step, Akram said, is a UN Refugee Agency-led proposal for a Comprehensive Plan of Action (CPA) that sets out the number of refugees that each state agrees to accept, the different kinds of status that each state can provide, and the benefits that refugees will receive. CPAs like this have been successful in managing global refugee flows for over 40 years. Respect of refugee rights is not a moral obligation, she argued, but a legal obligation.
The content of Akram's talk reflects the work that she and her clinic students are currently collaborating on with the Refugee Solidarity Network based in Turkey and the Center for Legal Aid ­– Voice in Bulgaria. Akram and her students are researching and conducting fieldwork on pushback policies and their consequences to persons in need of protection in Bulgaria and Greece. They will travel to both countries in the spring to study their detention policies and constraints on freedom of movement.
The lecture's other panelists included Noel Calhoun, a senior policy officer at the United Nations, Rania Matar, an independent photographer, and Abdulkarim Ekzayez, a health program manager for Save the Children International. Calhoun discussed the outcomes of the September 19 UN summit on refugees, as well as some of the political problems with securing agreement and putting new policies into place around the crisis. Ezkayez focused on the current humanitarian disaster in Syria, explaining the status of medical care and hospitals in Aleppo. Matar shared photographs of Syrian and Palestinian refugees in Lebanon, and discussed her project filming refugee children.
The sold-out event was attended by 600 people who spilled out of the main hall and into overflow rooms—a testament to "the amount of interest the refugee crisis has engendered today," Akram says.
Reported by Johanna Gruber (CAS'17)