Professor Keith Hylton Publishes New Book on Tort Law
Tort Law: A Modern Perspective, published by Cambridge University Press, considers thirty years of scholarship to build a new approach to tort law.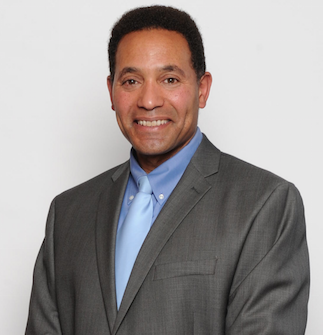 Boston University School of Law's William Fairfield Warren Distinguished Professor Keith Hylton has created an innovative approach to the study of tort law in his new book Tort Law: A Modern Perspective, recently published by Cambridge University Press.
The book incorporates thirty years of scholarship to offer a novel way of teaching tort law. A member of the BU Law faculty since 1995, Hylton has read casebooks that discuss some of the theoretical literature on tort law, as well as books that cover the law itself, but none that sufficiently incorporated both aspects. "What I've tried to do is cover tort law at a high level of detail, and at the same time integrate a lot of the modern scholarship in tort law," he says.
Opening the field to external viewpoints, Hylton utilizes policy analysis to examine tort law in a way not commonly found in textbooks on the subject: "For example, I introduce topics from economics, supply and demand analysis, basic finance concepts such as present value, basic game theory, and I use these tools in advancing policy rationales for the law."
"Students are coming out of colleges where they're being trained more and more in the modern tools of policy analysis," Hylton says, explaining his desire for the book to present professors of law with new ways to engage their students. "I would hope that professors would want to be familiar with these tools and this kind of approach."
Hylton also hopes the book might prove useful outside law school: "I hope scholars in other fields who decide they'd like to learn about tort law, would find this to be the best way to do it, because they would see ideas discussed in terms that they are familiar with, and then a pretty deep dive into the law as well. In law school, we spend a lot of time focusing on details…this book tries to approach the topic from the level of ideas first."
In the introduction to Tort Law: A Modern Perspective, Hylton suggested that the centrality of tort law in legal education may be changing because of a shift in emphasis away from common law in many law schools. "The mandatory status of torts," he wrote, "may change over time, given the increasing preference in law schools for public law statutory subjects."
Hylton understands why this shift is happening—more and more, rules and regulations are defining and enveloping our lives. But from his perspective, common law remains integral to the study of law, and he believes that tort law is central to common law.
"What law school teaches you is a very intricate history of the law and the policies that are reflected in the law," he says, "and those policies have been worked over for hundreds of years…You could say really the core of the common law is a court looking at things that happened and trying to figure out, 'what rule should govern this interaction between these two humans in front of me?'"
Hylton is currently vice president of the American Law and Economics Association and will become the association's president in May 2017. He has chaired the Section on Torts and Compensation Systems, the Section on Antitrust and Economic Regulation, and the Section on Law and Economics for the American Association of Law Schools. He has served as secretary of the Labor and Employment Law Section of the American Bar Association. He has served as an editor for numerous legal journals and written books and articles on a wide range of topics, including tort law, antitrust law, intellectual property, and the economics of criminal law. His last book, Laws of Creation: Property Rights in the World of Ideas, was published by Harvard University Press in 2013.
Reported by Trevor Persaud (STH'18).