BU Law Welcomes Property Law Scholars for Conference
Property Works in Progress, co-organized by Professor Anna di Robilant, drew professors from across the country to discuss property law scholarship.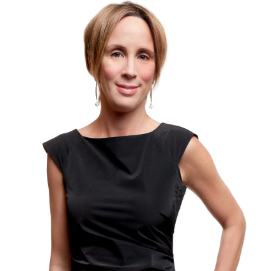 Boston University School of Law was thrilled to welcome scholars of property law from across the country to discuss their research at the Property Works in Progress conference in September.
Established by Professor Nestor Davidson (now at the Fordham University School of Law) and Benjamin Barros (now dean of the University of Toledo College of Law), the conference was first held at the University of Colorado Law School and then moved to Fordham Law. BU Professor of Law Anna di Robilant and Northeastern Professor of Law Rashmi Dyal-Chand organized the event this year.
Held from September 22 to 24, the conference brought twenty-five senior and junior legal scholars from every methodological orientation to BU Law's Sumner M. Redstone building to discuss their current research. It featured seven panels devoted to the discussion of advanced works in progress and two roundtables on early-stage ideas. "Participants were encouraged to collaborate and learn from each other in this open and inclusive forum," di Robilant said.
"Property Works in Progress is a now 'classic' annual get together for property scholars who gather for three days to discuss works in progress," di Robilant remarked. "It is a vibrant, inclusive, respectful, and collaborative venue for property scholarship."
The papers presented considered wide-ranging topics related to property law, including property theory, land use, takings, the history of property law, and intellectual property. Bernadette Atuahene, professor of law with the Chicago-Kent College of Law – Illinois Institute of Technology, presented "The State as Thief: Illegal Property Tax Assessments in Detroit," written with Timothy R. Hodge, professor of economics at Oakland University. Atuahene and Hodge found property tax assessments in Detroit to be in excess of the 50 percent limit imposed by the Michigan State Constitution. Using this data, they constructed the theory of "stategraft," in which "state agents transfer property from residents to the state in violation of the state's own laws."
Other participants included Eric Claeys, of the Antonin Scalia Law School at George Mason University, who presented his "productive labor theory," which draws on John Locke to link property with the human drive to provide for its own survival and flourish as an individual. His paper, "Labor, Exclusion, and Flourishing in Property Law," suggests his theory as an "alternative to the two families of normative theories that currently loom large in contemporary property scholarship—economic theories of exclusion, and progressive theories."
Ezra Rosser, of the American University Washington College of Law, offered a review of Evicted: Poverty and Profit in the American City, by Matthew Desmond in "Exploiting the Poor: Housing, Markets, and Vulnerability." Rosser uses the review to explore Desmond's assertion that the poor are exploited by considering competing claims that fault individual actors and systemic market factors.
In "Fusing the Equitable Function in Private Law," Henry Smith, Fessenden Professor of Law and director of the Project on the Foundations of Private Law at Harvard Law School, "draws on systems theory to show how equity is a second-order check on the workings of the law, when complex problems such as party opportunism call for such targeted intervention."
Professor di Robilant discussed the evolution of modern conceptions of property in "The Roman-Bourgeois Jurists and the Invention of Modern Property." The paper will constitute a chapter from her forthcoming book, titled The Making of Roman-Bourgeois Property: A History of Property Law in Europe 1804–1950.
"Claims will be challenged," di Robilant said as she welcomed participants, "sometimes uncomfortably. But I am delighted to provide property scholars with the opportunity to be here and engage in the conversation."
>> Learn more about BU Law Conferences & Lectures