For Moral Readings of the Constitution and Against Originalisms
Professor James Fleming's forthcoming book, Fidelity to Our Imperfect Constitution, challenges originalisms and defends a moral reading of the Constitution.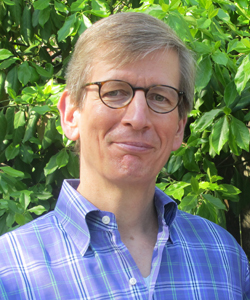 In recent years, some American constitutional law scholars have asked "Are we all originalists now?" and many have assumed that originalists have a monopoly on concern for fidelity in constitutional interpretation. In his forthcoming book,Fidelity to Our Imperfect Constitution: For Moral Readings and Against Originalisms (Oxford University Press 2015), Professor James Fleming rejects that assumption.
Are We All Originalists Now?
Fleming puts forward a sustained critique of all forms of originalism—"whether old or new, concrete or abstract, living or dead." Instead, he defends what constitutional theorist Ronald Dworkin called a "moral reading" of the United States Constitution, or a "philosophic approach" to constitutional interpretation: conceptions of the Constitution as embodying abstract moral and political principles—not codifying concrete historical rules or practices. "Interpretation of those principles," he argues, "requires normative judgments about how they are best understood—not merely historical research to discover relatively specific original meanings."
Fleming notes that originalists typically write as if originalism is a unified view and that it is the only legitimate approach to constitutional interpretation. To the contrary, he demonstrates that originalism has split into warring camps. "The only things originalists agree upon," he suggests, "are that originalism—whatever it is, and they can't agree on that—is the right approach and that a moral reading is the wrong approach." Through examining the concessions that originalists have made to their critics, Fleming shows the extent to which even they acknowledge the need to make normative judgments in constitutional interpretation.
The heart of the book is Fleming's constructive argument that fidelity in interpreting the Constitution as written requires a moral reading or philosophic approach. Fidelity commits us to honoring our aspirational principles, not following the relatively specific original meanings (or original expected applications) of the founders. "Originalists would enshrine an imperfect Constitution that does not deserve our fidelity," he says. "Only a moral reading or philosophic approach, which aspires to interpret our imperfect Constitution so as to make it the best it can be, gives us hope of interpreting it in a manner that may deserve our fidelity."
Professor Richard Fallon of Harvard Law School has written of Fleming's book: "In addition to mounting forceful attacks on the 'originalist' and 'living constitutionalist' approaches that have recently dominated the field, James Fleming emerges in this book as the ablest current defender of a 'moral reading' approach (long championed by Ronald Dworkin) that calls upon judges to make candid moral judgments in interpreting the Constitution that we have, not fashioning a new one."
This book is a sequel to Fleming's prior work, Constitutional Interpretation: The Basic Questions (Oxford University Press 2007) (with Sotirios Barber). That book takes up Dworkin's famous call for a "fusion of constitutional law and moral theory," arguing for a philosophic approach to constitutional interpretation. In doing so, it systematically analyzes competing approaches—textualism, consensualism, originalism, structuralism, doctrinalism, minimalism, and pragmatism—that aim and claim to avoid making moral and philosophic judgments about the best understanding of the Constitution. In his new book, Fleming criticizes particular originalisms in a more thoroughgoing way.
A Comparative Angle
The topics of Fleming's book are of great interest to comparative constitutional law scholars around the world. "It is a puzzle for constitutional scholars to account for the grip of originalism on the American constitutional culture," Fleming says. "No other country in the world professes this type of originalist reading of their own constitution, yet many American originalists assert that originalism is what interpretation just is and has to be."
He contends that the reasons commonly offered for the grip of originalism in the American constitutional culture are better understood as reasons for the grip of the aspiration to fidelity, not the grip of originalism itself. He contends that those reasons demonstrate the need for a moral reading or philosophic approach that conceives of fidelity as realizing the promise of our constitutional commitments, not an authoritarian originalist conception of fidelity as following our concrete historical practices.
Fleming's Fidelity to Our Imperfect Constitution was the centerpiece of a recent conference at the Institute for Legal Research at the National Autonomous University of Mexico (UNAM) in Mexico City. Entitled "Law and Constitutional Interpretation: Moral Readings vs. Originalisms," the conference was organized by Professor Imer Flores, a jurisprudence scholar whom Fleming met at a BU Law conference on Dworkin's work in 2009.
The commentators on the book at the conference included distinguished scholars in constitutional law and political science: Professor Richard Fallon (Harvard Law School), Professor Ken Kersch (Boston College Department of Political Science and Law School), Professor Lawrence Sager (University of Texas School of Law), Professor Lawrence Solum (Georgetown University Law Center), Fleming's longtime co-author Professor Sotirios Barber (University of Notre Dame Department of Political Science), and Professor Flores himself.
BU Law Professor Linda McClain also participated in the conference. Her piece explores a peculiar recent development in the new originalism: whereas canonical originalists like Justice Antonin Scalia have spent their lives arguing that the original meaning of the Constitution does not prohibit gender discrimination or protect the right to marriage equality, the new generation of originalists is straining to argue that these rights can be justified on the basis of originalism after all.
"Once these new originalists argue that the Constitution embodies abstract principles that justify protecting such rights, they have become moral readers," Fleming says. "They are no longer making originalist arguments for enforcing the original meanings (or original expected applications) of the founders."
Papers presented at the conference will be published in an upcoming issue of Problema: Yearbook of Philosophy and Theory of Law, a bilingual journal published by the UNAM Institute for Legal Research.
BU School of Law will hold a symposium on the book in Fall 2015.