At the Intersection of Law and Economics
Professor Keith Hylton discusses his leadership position with the American Law & Economics Association and his research on intellectual property law.
Keith Hylton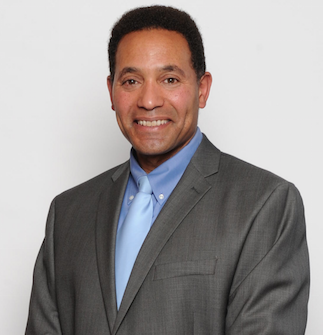 , William Fairfield Warren Professor and professor of law, was elected in May 2015 to join the council of officers leading the American Law & Economics Association (ALEA). Hylton currently serves as secretary-treasurer, but will become the vice president in 2016, and president in 2017.
The ALEA is a community of distinguished law and economics scholars founded in 1991 by George Priest, Edward J. Phelps Professor of Law and Economics and Kauffman Distinguished Research Scholar in Law, Economics, and Entrepreneurship at Yale Law School, A. Mitchell Polinsky, Josephine Scott Crocker Professor of Law and Economics at Stanford Law School, and Steven Shavell, Samuel R. Rosenthal Professor of Law and Economics at Harvard Law School. The association intends to advance an economic understanding of law, as well as to promote research in the fields of law and economics. Led by a team of officers, the association also has a board of directors from across the nation.
Hylton has worked with the ALEA since its inception, participating in the group's conferences, facilitating scholarship in law and economics, and assisting with the scholarly journal, American Law & Economics Review. When he becomes president in 2017, he will be responsible for managing the journal, organizing conferences, and giving a speech at the association's annual meeting that discusses his work in law and economics. He also hopes to implement new changes that will advance the group, such as facilitating engagement between junior and senior members, and making the annual meetings more financially self-sustaining.
Hylton did not always study the connections between law and economics. When he began working on his PhD in economics at the Massachusetts Institute of Technology, he was not entirely certain what he wanted to do afterwards. As he progressed through the program, he developed an interest in law, particularly law related to economics. He decided that formal training in law could help him find a career at the intersection of law and economics, and enrolled in a JD program at Harvard Law School.
When he first came to BU Law, Hylton was mostly focused on the economics of labor law. "Over time, my interests broadened—I started focusing on tort law, then antitrust law," he says. "Then I finally expanded into IP law, since antitrust and IP are closely related in terms of theoretical issues."
Now in his 20th year at BU Law, Hylton currently teaches an introductory tort law course, and a seminar on the economics of IP law, and an antitrust law course. In the seminar, students study cases, but approach the law from the economics side first. Instead of memorizing the law before finding the right economic decision to support it, Hylton teaches students to make the right economic decision, and then learn the law through that perspective. "It's a nice way to learn IP law because you're thinking about what makes sense, and then you see what the law says," Hylton says. "It makes it easier to remember the law when you approach it that way."
Hylton takes pride in the assigned reading for his IP law seminar. "All of the authors that my students are reading are current or former BU Law professors," he says. Students read the work of Professors Wendy Gordon, Michael Meurer, and Jim Bessen, as well as Hylton's own book, Laws of Creation. "You can't teach a course on the economics of IP solely focused on the writings of the home institution professors at any other law school in the world. We have a really high quality faculty," he says.
An accomplished scholar in the field, Hylton has contributed a great deal to the scholarship on law and economics. His 2013 book, Laws of Creation, authored with former BU Law dean Ronald A. Cass, provides a broad survey of IP laws. "In that book, we use economics to explain the major doctrines in IP law," Hylton says. Additionally, Hylton is currently at work on a piece for an upcoming BU Law IP symposium. "The article will use an economic framework to understand some of the most recent IP cases and decisions," he says.
Hylton joined the BU Law faculty in 1995, and has taught courses in antitrust law, the economics of intellectual property, and tort law. Before coming to the School, he taught at Northwestern Law School for six years, and was a research fellow at the American Bar Foundation for three years. When BU approached him with a tenure offer in his fifth year of teaching, Northwestern made a competing offer of tenure to keep him, but he decided to leave for BU Law because of the high quality of the faculty and the superior work-life balance for his family. He has published four books, with a fifth book to be published next year, and more than one hundred scholarly articles about various topics related to law and economics.