Kevin Outterson Helps Design New National Health Law Curriculum Guidelines
Professor Kevin Outterson worked with the American Health Lawyers Association to create guidelines for health law programs across the country.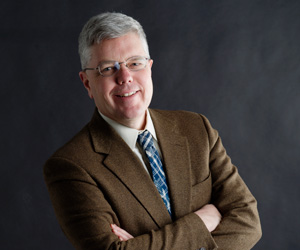 In 2010, Kevin Outterson, professor at Boston University's School of Law, worked with Tom Clay & Associates to survey a select group of health law hiring partners and practice leaders to determine if their needs were being met by the School's curriculum. While he immediately began to put the results into practice here at BU Law, he sensed an opportunity for broader reach, and presented them to the American Health Lawyers Association (AHLA), the leading professional organization for health lawyers, with over 11,000 members, at the organization's annual meeting in Boston in 2011.
In discussions following the presentation, Outterson and AHLA leadership agreed that a set of resources for law schools developing or refining health law curricula would make a significant contribution to the field. So began a long process managed by the AHLA to create a curriculum guide to help better prepare students for the types of work they will encounter in the field.
Made public for the first time on July 1, 2014, the guidelines represent several years of work by the AHLA in partnership with a number of health law professors and practitioners.
The AHLA expanded the survey to hundreds of health law practitioners, both academic and professional, asking about the kinds of skills they would like health law students to develop over the course of their legal education. Once the survey was conducted, subcommittees were formed to develop guidance around academic and employer perspectives as well as pro bono and state bar requirements for attorneys specializing in health law.
As chair of the Curricular Guidance work group, Outterson evaluated existing health law curricula across the country and developed recommendations based upon the input of surveyed health care lawyers as well as his own experience fine-tuning BU Law's health law concentration.
"The process of creating the guidelines was challenging," Professor Outterson says, "because of the many types of work health lawyers do. The great thing about this process is that it allowed professors and practicing attorneys to work together to identify key priorities in health law teaching. This work had not been done before." Among the major findings, they identified the need for students to receive further training in fraud and abuse, transactions, and regulatory processes.
Due to BU Law's early investment in its heath law concentration, and Outterson's involvement in the AHLA project, the School has had a several-year head start in improving its program, and already meets the targets set by the curriculum guidelines.
BU's health law curriculum has boasted a strong fraud and abuse class for the past six years, taught by Professor Robert M. Thomas, one of the leading qui tam fraud and abuse attorneys in the country. Thomas was recruited to teach a practical seminar in which students work through real-life fraud and abuse scenarios.
The health law transactions course, also developed six years ago, brings students through six real transactions and asks them to renegotiate the deals and reverse engineer the transactional process. At the end of the process the students present their findings to the attorneys who actually negotiated the deals and receive feedback about the negotiations as they progressed. Professor Outterson pioneered the class using transactions from former partners and colleagues in practice. Two of his adjuncts enjoyed the class so much that they took it over three years ago. The class is now taught by senior partners from Ropes & Gray and Verrill Dana, with adjuncts drawn from many Boston firms and companies.
In a new course offered this fall, BU Law is enhancing its administrative law offerings to include a new class taught by Professor Outterson entitled Administrative Rulemaking in Health Care. The course is designed to offer direct experience in health care regulatory practice. Students will choose a health law regulation that is currently open for notice and comment; something from the FDA or about the Affordable Care Act, and will analyze that regulation, choose a side, and file a comment letter to the federal government. "The students will be practicing law under my supervision," Outterson says. "They will get practical exposure to the realities of administrative law. As far as I know, we're the only health law program that offers that kind of experience."
BU students can also gain that real-world experience through the Health Law Externship Program, a one-semester clinical program in which students work at a health care organization for class credit. Students determine suitable placements with the help of the externship director, with options including Boston Medical Center, Health Law Advocates, Vertex Pharmaceuticals, Partners HealthCare and the US Attorney's Office Fraud Division, among others.
Another real need the AHLA identified was for law students to have a stronger foundation in business and finance. In addition to the corporations class that most students take, BU Law will soon begin offering an online course in business fundamentals for lawyers to introduce basic business and financial principles and better prepare students to enter the workforce.
The next step, Outterson says, is to update the materials professors use to teach these courses. Practicing attorneys questioned whether health law textbooks focused too much on bioethics rather than the business side of health care, which is where most firms are hiring these days. Most of these casebooks were initially written in the 1970s, and while they have been updated, they have not been fundamentally reorganized to account for recent changes to healthcare law like the Affordable Care Act.
In light of this, Professor Outterson's next project is a health law casebook that will reflect this new environment, including the goals articulated in the AHLA process. Outterson's co-authors are Professor Elizabeth Weeks Leonard from the University of Georgia School of Law and Professor Nicole Huberfeld from the University of Kentucky College of Law.
"The project began with the goal of better preparing students for the workforce, but we also recognize that health law is a remarkably dynamic field," Outterson says. "Students need to understand context and theory in addition to the law on the books today so they can adapt to the fast-changing landscape. So while we aim to be practical, we also want students to be well prepared to lead in a changing world."