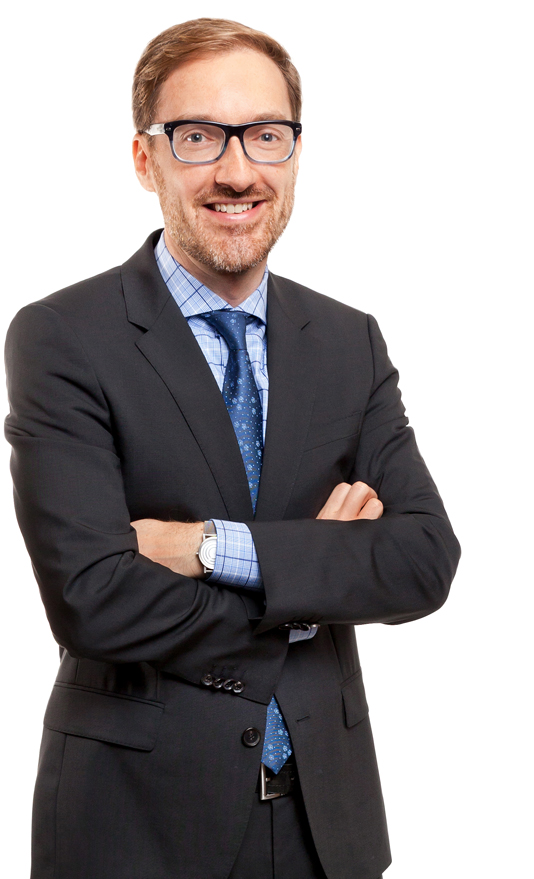 Paul R. Gugliuzza
Associate Professor of Law
BA, BBA, University of Oklahoma
JD, summa cum laude, Tulane University School of Law
Areas of Interest
Civil Procedure, Federal Courts, Intellectual Property, Patent Law
Contact
Office

Room 1404H

Email

prg1@bu.edu

Phone

617-358-7123
Biography
An award-winning scholar and teacher, Professor Paul Gugliuzza specializes in civil procedure, federal courts, and intellectual property law, with a particular focus on patent litigation. He has published articles in more than a dozen leading law reviews, including the Texas Law Review, the Georgetown Law Journal, the Vanderbilt Law Review, the Notre Dame Law Review, and the Virginia Law Review.
Professor Gugliuzza has received the Dean's Award in recognition of his teaching at BU Law, and his article, "The Federal Circuit as a Federal Court," which was published in the William & Mary Law Review, received the annual best article award from the Federal Courts Section of the Association of American Law Schools (AALS). He has also testified before Congress on the topic of patent enforcement.
Professor Gugliuzza graduated summa cum laude from Tulane University School of Law. After law school, he clerked for Judge Ronald M. Gould on the US Court of Appeals for the Ninth Circuit and practiced in the Issues and Appeals group at Jones Day in Washington, DC. Prior to joining the faculty at BU, Professor Gugliuzza was a visiting assistant professor at the University of Florida Levin College of Law.
Courses
Intellectual Property: LAW JD 857
This course explores how the law deals with the products of creative activity. The range of subject matter is large, embracing things as different as mechanical inventions and melodies; baubles and boat designs; catalogues, computers and cartoons. Among the areas of potential coverage are federal copyright law, federal trademark law, state law theories of unfair competition, trade secret law, patent law, state rights of publicity, and misappropriation. Also considered will be whether federal law should preempt the efforts of state judges and legislatures to regulate intellectual products.
FALL 2016: LAW JD 857 A1 , Sep 7th to Dec 7th 2016
| Days | Start | End | Credits | Instructors | Bldg | Room |
| --- | --- | --- | --- | --- | --- | --- |
| Mon,Wed | 8:30 am | 10:30 am | 4 | Michael J. Meurer | LAW | 414 |
SPRG 2017: LAW JD 857 G1 , Jan 18th to Apr 26th 2017
| Days | Start | End | Credits | Instructors | Bldg | Room |
| --- | --- | --- | --- | --- | --- | --- |
| Mon,Wed | 2:15 pm | 3:40 pm | 4 | Paul R. Gugliuzza | LAW | 103 |
FALL 2017: LAW JD 857 A1 , Sep 6th to Dec 6th 2017
| Days | Start | End | Credits | Instructors | Bldg | Room |
| --- | --- | --- | --- | --- | --- | --- |
| Mon,Wed | 8:30 am | 10:30 am | 4 | Michael J. Meurer | LAW | 103 |
Patent Litigation (S): LAW JD 964
This seminar will examine all aspects of U.S. patent litigation, beginning with pre-filing considerations such as standing, jurisdiction, and choice of law, and ending with the appeal. Particular attention will be given to pleadings, claim construction, discovery, and motion practice, as well as the methods of proving invalidity, unenforceability, and infringement. The course will also consider trial preparation techniques, trial practice, the role of technical experts, and the remedies available in patent cases. Students will be evaluated based primarily on two writing projects. The first project will require students to draft a litigation-related document (such as a claim construction brief or summary judgment motion) in a simulated patent case. The second project will be an academic research paper on a patent litigation-related issue to be chosen by the student. In-class presentations and class participation will also be taken into account in calculating each student's grade. No scientific or technical background is required to enroll in this seminar, and there are no formal prerequisites. However, prior or concurrent exposure to civil procedure and to patent law (such as through the Patent Law course or the Intellectual Property course) will be helpful. LIMITED WRITING REQUIREMENT OPTION: A limited number of students may be permitted to satisfy the upper-class writing requirement with this class.
FALL 2016: LAW JD 964 A1 , Sep 8th to Dec 8th 2016
| Days | Start | End | Credits | Instructors | Bldg | Room |
| --- | --- | --- | --- | --- | --- | --- |
| Thu | 2:10 pm | 4:10 pm | 3 | Paul R. Gugliuzza | LAW | 417 |