Experience a walk through the labyrinth of light, projected onto flat ground, and contemplate your own path
Happening nightly March 10-March 18, 6:00-9:30 PM
Location: Law Auditorium Courtyard
Covid-19 protocols must be followed at all times: masks must be worn at all times, plus physical distancing for all participants and only 1 person may walk the labyrinth at a time.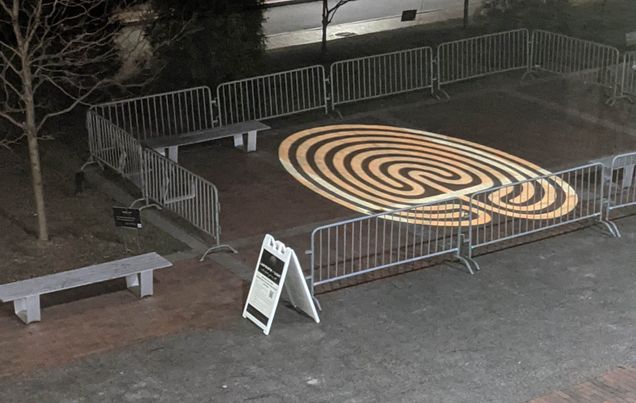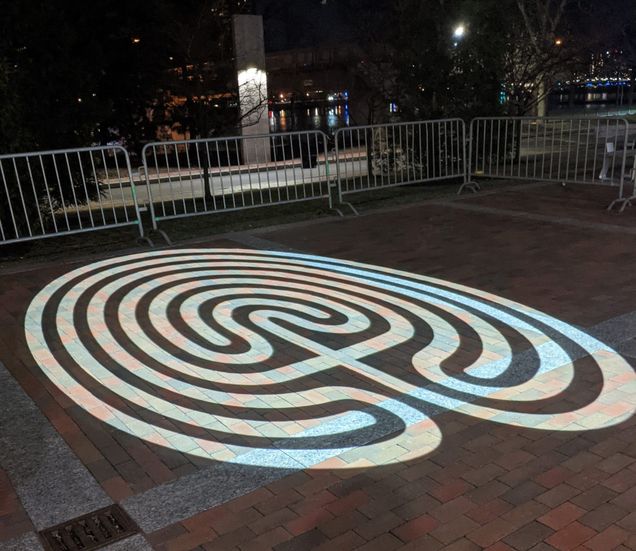 Boston University strives to be accessible, inclusive, and diverse in our facilities, programming, and academic offerings. Your experience in this event is important to us. If you have a disability (including but not limited to learning or attention, mental health, concussion, vision, mobility, hearing, physical or other health-related), require communication access services for Deaf or hard of hearing persons, or believe that you require a reasonable accommodation for another reason please contact Jill Collins, jcollin3@bu.edu, to discuss your needs.
---
Sending care from Boston ◊ Instructions for a finger labyrinth
Instructions for walking a labyrinth
Audio companions for walking the labyrinth
History of labyrinths including diverse ethnic and religious history
Where to find other Boston labyrinths
How to find a labyrinth where you are
Submit your thoughts and reflections
Quotes for contemplation during your walk
These quotes will be posted on signs around the light labyrinth and may inspire you wherever you are.