Criminal Law Clinical Program Confronts the Opioid Crisis
Participants in the Prosecutor and Defender clinics try to find justice for defendants and clients caught up in the nation-wide opioid epidemic.
---
When students in the Boston University School of Law Defender Clinic last year took on the case of a homeless man who had been arrested and charged with breaking and entering, trespassing, and possession with intent to distribute drugs, they soon found out there was more to the story: The man, who had been found sleeping in an abandoned building, had a history of drug charges, mostly for heroin.
"It was pretty clear that drugs, coupled with homelessness, were at the root of the problem," says Clinical Professor Wendy Kaplan, who supervises the clinic.
Kaplan's students set about building their client's case. By securing residential drug treatment, they were able to work with prosecutors to have most of the charges dismissed without any jail time.
"As far as I know, he's been doing fine," Kaplan says. "We haven't seen him since."
When it comes to drug cases, Kaplan and Clinical Instructor Brian A. Wilson, her counterpart in the Prosecutor Clinic, say that they try to address the totality of defendants' circumstances.
"We've always taken a holistic approach to try to get a sense for why a crime was committed in the first place," Wilson says. "If drug addiction or substance abuse has contributed to that, we try to address that problem as well."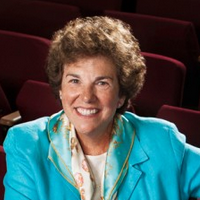 That's nothing new for students in the clinics, which are part of the Criminal Law Clinical Program at BU Law. What is new is the scope of the problem, especially when it comes to opioids. Drug offenses make up an increasing percentage of the Prosecutor Clinic's caseload in Norfolk County: 42 percent in the 2018–19 academic year (up from 37 percent in recent years). And, as they do for the entire country, opioid-related cases loom large. Fully 84 percent of the Prosecutor Clinic's drug-related cases involved heroin and fentanyl (cocaine cases are also included in that percentage). That should come as no surprise in Massachusetts. According to the National Institute on Drug Abuse, the state's opioid death rate of 28.2 per 100,000 people in 2017—twice the national average—places it among the ten most deadly states for that class of drugs, which includes prescription pain relievers, heroin, and synthetics such as fentanyl. In 1999, there were less than 500 opioid overdose deaths in Massachusetts; in 2017, there were more than 1,600.
Kaplan says opioid cases are more prevalent today than they have been in the past but adds that drug-related cases have always made up a large part of her docket, and many defendants who do not face charges involving drugs have underlying problems with substance abuse.
"We've got a lot of pill-related matters," she says. "But to frame it as just opioids is shortsighted."
Wilson says his students often recommend dismissal of drug possession charges upon completion of a drug treatment program or a continuance of a case until completion of such treatment (which can range from in-patient to random drug testing to AA or NA meetings).
"There's a misconception that prosecutors always want to put defendants in jail," he says.
Kaplan's Defender Clinic represents indigent defendants in Suffolk County, where District Attorney Rachael Rollins, elected in 2018, campaigned on a promise to prioritize treatment over charges in some drug cases. Earlier this year, Rollins released a memo citing data that opioid deaths are 120 times higher for people who have been incarcerated than for people who have not.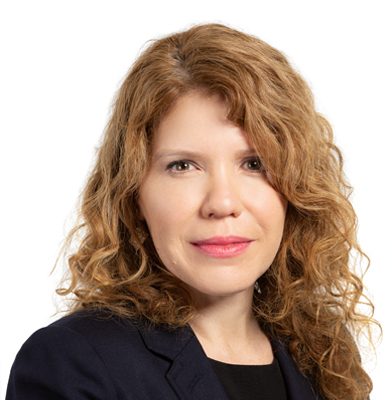 To help students address their clients' needs, the Defender Clinic even has a Boston University School of Social Work graduate student on its team.
"That's a really unique resource," says Karen Pita Loor, who supervised students in the Defender Clinic until she became associate dean for experiential education earlier this year. Loor notes that not all public defender's offices have funding for social workers. "You're helping the whole person."
The public perception of drug crimes is changing, from a "criminal problem" to a "health problem," Loor says. "There's maybe greater understanding or compassion for people who have substance abuse problems."
But Loor points out that this shift can be attributed in part to racial bias in the criminal justice system (which Loor and Kaplan call the "criminal system"). The opioid epidemic's effects in white communities has generated a call for rehabilitation rather than incarceration; when people of color were the public face of past drug epidemics, the government responded with the "war on drugs."
And challenges in securing treatment remain. Loor says prosecutors sometimes offer it selectively, drawing a "fictitious" distinction between people who are caught using drugs and people who are caught selling drugs.
"Often the people who sell drugs are addicted to drugs," she says. "This line in the sand does not make any sense to me."
Kaplan, Loor, and Wilson say there are many reasons a person facing criminal drug charges might find it difficult to agree to or enroll in a rehabilitation program. She can't afford to miss work. She doesn't have anyone to watch her children or take care of her aging parents. Accepting such treatment in a criminal case may put her at risk of losing her housing. Sometimes the reason is even more basic: no treatment beds or programs are available.
"We don't want to be judgmental and force drug treatment down a client's throat," Kaplan says. "We're not in a position of telling clients how to lead their lives. As defense attorneys, what we're trying to do is create options for our clients."
The stakes are high. Wilson says his students, who talk regularly with law enforcement officers to learn about how drug cases unfold on the streets, have prosecuted drug dealers only to find out that the buyer in the transaction—who didn't face charges—died of an overdose after the case had concluded.
He says prosecutors, defense attorneys, police, and judges have to work together to address the underlying causes of addiction.
"The approach is not to simply prosecute crimes that have already been committed but to try to prevent crimes from happening in the first place," he says.
Reported by Rebecca Beyer
---
Related
News