BU Law Welcomes New Faculty
In addition to Dean Angela Onwuachi-Willig, new faculty bring expertise in employment discrimination, corporate law, civil procedure, evidence, and more.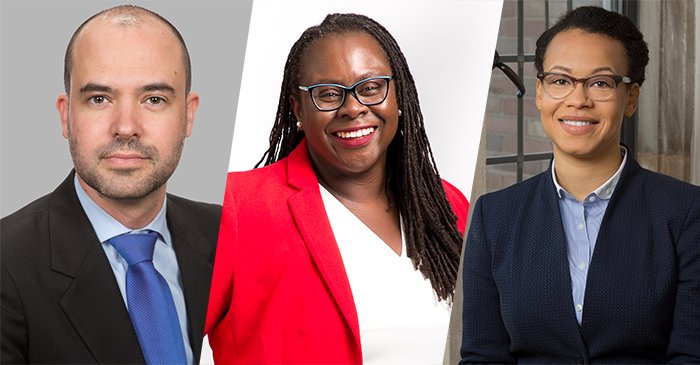 The faculty at Boston University School of Law regularly rank at the top of the Princeton Review's Best Law Professors list, and produce scholarship with both theoretical and practical implications across a wide variety of fields of law. This year, the school is pleased to welcome its new dean, Dr. Angela Onwuachi-Willig, as well as several full-time, clinical, and visiting professors with expertise in employment discrimination, corporate law, civil procedure, evidence, and more.
In addition, the school welcomes new faculty to the Lawyering Program for first-year students and the Legal English Certificate Program.
Dr. Angela Onwuachi-Willig

, Dean and Professor of Law
Angela Onwuachi-Willig, a renowned legal scholar and expert in racial and gender inequality as well as civil rights law, joined Boston University School of Law as dean in August 2018.
Before joining the School of Law, Dean Onwuachi-Willig taught Employment Discrimination, Evidence, Family Law, Critical Race Theory, and Torts as Chancellor's Professor of Law at the University of California, Berkeley School of Law. Previously, she taught at the University of Iowa College of Law, where she was the Charles and Marion Kierscht Professor and at the University of California, Davis, King Hall, where she was an assistant professor of law.
Onwuachi-Willig writes in a variety of areas, including employment discrimination, family law, and critical race theory. She is author of According to Our Hearts: Rhinelander v. Rhinelander and the Law of the Multiracial Family (Yale 2013). Her articles have appeared in leading law journals such as the Yale Law Journal, California Law Review, Michigan Law Review, Georgetown Law Journal, Texas Law Review, UCLA Law Review, and Vanderbilt Law Review, to name a few.
Onwuachi-Willig is the recipient of numerous awards, including the Association of American Law Schools (AALS) Clyde Ferguson Award (2015), the AALS Derrick Bell Award (2006), the Gertrude Rush Award (2016) from the Iowa Organization of Women Attorneys and the Iowa Chapter of the National Bar Association, and Law and Society's John Hope Franklin, Jr., Prize (2018). Along with her coauthor Mario Barnes, she is the first faculty member to win both the Ferguson and Bell Awards. In the 2017–18 academic year, Onwuachi-Willig served as the William H. Neukom Fellows Research Chair in Diversity and Law at the American Bar Foundation.
Onwuachi-Willig received the 2016 Collegiate Teaching Award at the University of Iowa College of Law and the 2012 Marion Huit Award, a University of Iowa award given to a faculty member in recognition of outstanding teaching and assistance to students, exceptional research and writing, and dedicated service to the University and the surrounding community. Other honors include her selection as a finalist for the Supreme Court of Iowa in 2011; identification by the National Law Journal as one of the "Minority 40 under 40" in 2011 and by Lawyers of Color as one of the "50 Law Professors of Color Under 50" in its inaugural list in 2013; and election to the American Law Institute (ALI), American Bar Foundation (ABF), and Iowa Bar Foundation.
Scott Hirst

, Associate Professor of Law
Scott Hirst has joined Boston University School of law as an associate professor teaching Corporations in the fall and Corporate Governance in the spring. Hirst's research seeks to explain phenomena in corporate law, securities regulation, and related areas, and to inform policy making on these subjects. His work combines empirical methods and conceptual analyses from finance, accounting, and economics, with close attention to the institutional environment within which corporations and investors make decisions.
Hirst's recent scholarship has appeared or is forthcoming in the Yale Journal on Regulation, the Harvard Business Law Review, the Journal of Corporation Law and the Journal of Economic Perspectives. It has been referred to by the Securities and Exchange Commission in its rule making and discussed in the Wall Street Journal, among other places.
Before joining BU Law, Hirst served as research director of the Program on Institutional Investors at Harvard Law School and practiced for seven years in the mergers and acquisitions group of Shearman & Sterling LLP in New York. Hirst received Doctor of Juridical Science (SJD) and Master of Laws (LLM) degrees from Harvard Law School, and Bachelor of Laws and Bachelor of Commerce degrees from the University of Queensland in Brisbane, Australia.
Portia Pedro

, Associate Professor of Law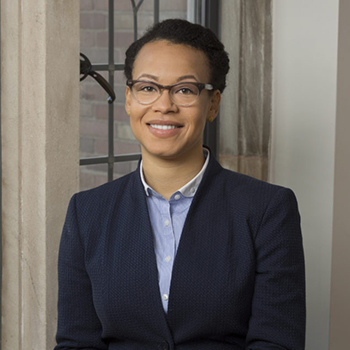 Portia Pedro, a former public interest litigation fellow who also worked as a litigation associate at Debevoise & Plimpton LLP, has joined the full-time faculty of Boston University School of Law as an associate professor teaching civil procedure, remedies, and evidence.
Professor Pedro's research explores the procedure of procedure—how procedure develops and what hinders or furthers procedural decision making. She teaches and writes about the processes that judges use to make procedural decisions and the ways in which judges use civil procedure to navigate the tensions between law and equity, standards and rules, finality and fairness, and governments and marginalized groups.
During her two years as a litigation associate at Debevoise in New York, Pedro conducted motions practice, second-seated a trial, prepared witnesses for federal investigations, and litigated class action claims. She also practiced law for two years as a John J. Gibbons Fellow in Public Interest and Constitutional Law at Gibbons PC in Newark, New Jersey, where she litigated civil rights claims, negotiated attorneys' fees, and filed amicus briefs. Pedro co-authored briefs that secured marriage equality for same-sex couples in New Jersey, and she successfully opposed a motion to dismiss the equal protection claims of Muslim plaintiffs in New Jersey who were surveilled by the New York Police Department for their religious beliefs. Prior to her doctoral studies, Pedro served as a clerk to the Honorable Joseph A. Greenaway, Jr., of the United States Court of Appeals for the Third Circuit.
Pedro is currently completing her PhD in Law at Yale Law School with a research focus on civil procedure. She holds a JD from Harvard Law School and a BA in International Development Studies from the University of California, Los Angeles. At Harvard Law School, she served as treasurer and vice president of the Harvard Law Review, as an editor of the BlackLetter Law Journal and Harvard Civil Rights-Civil Liberties Law Review, and as Harvard Black Law Students Association's political chair.
Clinical & Experiential Faculty Appointments
Kate Devlin Joyce

, Director of Externship Programs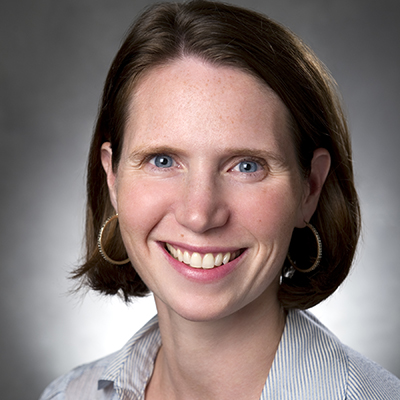 Kate Devlin Joyce is a clinical instructor and director of the externship programs. She sees externships as a means of integrating doctrinal and experiential teaching. Devlin Joyce focuses her work on developing methods of teaching externship seminars that help students to better understand the connections between their doctrinal courses and their practical legal experiences.
Prior to teaching in externship programs, Devlin Joyce was the director of public interest programs at Boston College Law School where she helped develop many programs including Spring Break in Boston and the Public Interest Designation Program.
Devlin Joyce was an Equal Justice Works Fellow and practiced immigration and asylum law where she represented clients in VAWA, U-, and T-visa, asylum, and family cases. She continues her international involvement as a family support person for family members of hostages through Hostage US. She remains active in the Haiti Plunge, an organization she has been involved with since 1991 when she first visited Desab, Haiti.
Jim Wheaton

, Director of the Entrepreneurship & IP Clinic and Clinical Associate Professor of Law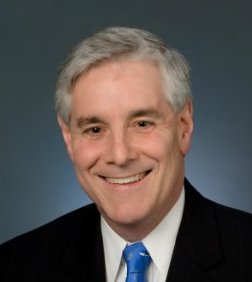 Jim Wheaton joins BU Law as director of the Entrepreneurship & IP Clinic after serving as general counsel, chief compliance officer, and vice president of legal and governmental affairs at Liberty Tax, and partner and chair of the mergers, acquisitions and business ventures practice group at Troutman Sanders LLP. He also taught adjunct courses at the University of Virginia and William and Mary Law Schools. His legal practice focused on corporate and securities law. He represented companies in startup, M&A, and general corporate work in a variety of industries, as well as both issuers and underwriters in public and private securities transactions. His research interests include the intersection and reconciliation of business entity law with other legal frameworks (including bankruptcy).
Wheaton became involved in the early stages of the national development of the limited liability company when he joined the drafting committee for the first Prototype Limited Liability Company Act. He has since served as chair of the ABA Business Section's LLCs, Partnerships, and Unincorporated Entities committee and as an ABA representative to Uniform Law Commission drafting committees. He is the director of research for the ABA/ULC Joint Editorial Board on Uniform Unincorporated Organization Acts and is the coauthor of an LLC practice manual. In 2015, Wheaton received the Martin I. Lubaroff Award from the American Bar Association for leadership, scholarship, and service in the field of LLCs, partnerships and unincorporated entities law. He is a fellow of the American Bar Foundation. From 2013 to 2016, Wheaton was a member of the ABA Commission on Disability Rights.
Wheaton received his law degree from the University of Virginia School of Law, where he was executive editor of the Virginia Law Review and a member of Order of the Coif. Following law school, he clerked for Judge J. Dickson Phillips Jr. of the United States Court of Appeals for the Fourth Circuit.
Julissa Milligan

, Visiting Clinical Assistant Professor
Julissa Milligan is a visiting professor in the Technology & Cyberlaw Clinic, in which BU Law students advise MIT researchers on legal risks arising from innovative research and start-ups. Before joining the BU Law faculty, she represented technology companies in privacy and data security litigation and regulatory enforcement actions at Perkins Coie LLP. Milligan's practice spanned the legal lifecycle—she counseled companies on risks arising from innovative products, defended entities facing regulatory investigations and enforcement actions, and represented technology companies in privacy and data security-related litigation at the district and appellate levels. She briefed and advised communications companies on electronic surveillance issues, including questions under the First and Fourth Amendments. She also analyzed issues arising from cyberterrorism investigations as an intern for the Department of Justice's National Security Division, Counterterrorism Section.
Milligan received her JD from Harvard Law School, where she served as editor-in-chief of the Harvard National Security Journal and as an editor of the Harvard Journal of Law and Public Policy. While at Harvard Law, she obtained a Mead Cross Cultural Research Grant to fund her research on Turkish constitutional law and received a Heyman Summer Fellowship. She graduated summa cum laude from Wheaton College (IL).
Visiting Faculty Appointments
Guy Seidman

, Visiting Professor of Law
Guy Seidman, a member of faculty at the Radzyner School of Law since 1999, is teaching military law and administrative law as a visiting professor of law at BU Law.
A graduate of Tel-Aviv University (LLB'89, LLM'95) and Northwestern University of Chicago, Illinois (LLM'97, SJD'99) Professor Seidman has visited and taught at various institutions in Israel, Europe and the United States including the University of Chicago, Northwestern University, Boston University, and the Max Planck Institute at Heidelberg.
His primary interests include administrative law and comparative law and the cross between the two. A former officer of the Israeli Judge Advocate General`s Corps., Seidman's other teaching and research interests include military law as well as medical law.
Professor Seidman has written extensively in his fields of research. Recent publications of note include "Who Are You, The Israeli Administrative Law? – in View of Daphne Barak-Erez's Book Administrative Law" 51 Hapraklit (Israel Bar Association LJ, Hebrew, May 2012) 693-756; The Origins of the Necessary and Proper Clause, with BU Law Professor Gary Lawson, Geoffrey Miller of NYU, and Robert Natelson of the University of Montana (Cambridge University Press, 2010); and "Is A Flat-Line a Good Thing? On the Privatization of Israel's Healthcare System" 36 Am. J. L & Med. 452-481 (2010).
Peter Spiro

, William & Patricia Kleh Visiting Professor in International Law
Peter J. Spiro joins BU Law as the William & Patricia Kleh Visiting Professor in International Law from Temple University, Beasley School of Law, where he holds the Charles Weiner Chair in international law. He is teaching Globalization & the Constitution and will deliver the annual Kleh Lecture on September 13.
Before joining Temple's faculty in 2006, Professor Spiro was Rusk Professor of Law at the University of Georgia Law School. A former law clerk to Justice David H. Souter of the US Supreme Court, Spiro specializes in international, immigration, and constitutional law. Spiro is the author of Beyond Citizenship: American Identity After Globalization (Oxford University Press 2008) and At Home in Two Countries: The Past and Future of Dual Citizenship (NYU Press 2016). He has contributed commentary to such publications as the New York Times, Foreign Affairs, the Wall Street Journal, and the New Republic, and is frequently quoted in the media on international and immigration law issues.
Spiro has held fellowships at the European University Institute, the Council on Foreign Relations, and the Open Society Institute. He has also held visiting appointments at the University of Texas, the Australian National University, and Sungkyunkwan University. Spiro is a member of the International Mobility Treaty Commission and the Investment Migration Council, and a former member of the US Department of State's Historical Advisory Committee. He is cochair of the Migration Law Interest Group of the American Society of International Law. Spiro serves as US country expert for the European University Institute's Citizenship Observatory. In July 2011, he testified before the Senate Foreign Relations Committee on the application of the War Powers Act to US participation in NATO operations in Libya. In 2007 and 2016 surveys, Professor Spiro ranked in the top 25 nationally among international law scholars on the basis of academic citation frequency.
In addition to his 1990–91 Supreme Court clerkship, Spiro served as a law clerk to Judge Stephen F. Williams of the US Court of Appeals for the DC Circuit. He has also served as director for democracy on the staff of the National Security Council, as an attorney-adviser in the US Department of State's Office of the Legal Adviser and as a resident associate at the Carnegie Endowment for International Peace. Spiro holds a BA from Harvard College and a JD from the University of Virginia School of Law.
Legal English Certificate Program Appointments
Brooke Arlington

, Instructor
Brooke Arlington is an English as a Second Language (ESL) professional who specializes in teaching Legal English to international law students. Before joining Boston University School of Law in July 2018, she taught writing courses for LLM candidates and served as an academic support provider for LLM students.
Gail Georgeson

, Instructor
Gail Georgeson teaches Legal English in BU Law's Legal English Certificate Program. She previously taught legal writing with the University of California, Berkeley Law LLM Professional Program, and writing and rhetoric at the University of Colorado, Boulder. Prior to teaching, she practiced employment litigation for several years in Boston at Schreiber & McKelway and at Testa, Hurwitz and Thibeault.
Lawyering Program Appointment
Jennifer Behr

, Lecturer

Jennifer Behr received her JD from Yale Law School in 2003. While at Yale, she served as managing editor and articles editor at the Yale Journal of International Law. After graduating, she worked as an associate at Pillsbury Winthrop Shaw Pittman in Washington, and in 2006, she began working at Foley Hoag in Boston. She left full-time employment in 2013. Ms. Behr has published in the Boston Bar Journal and coauthored a volume of Massachusetts Discovery Practice. She received her BA, summa cum laude, from Northwestern University and is a member of Phi Beta Kappa.