BU Law Dean and BUSM Associate Dean Receive 2017 INSIGHT Into Diversity Giving Back Awards
Magazine Honors College Administrators Who Give Back to Their Campuses and Communities.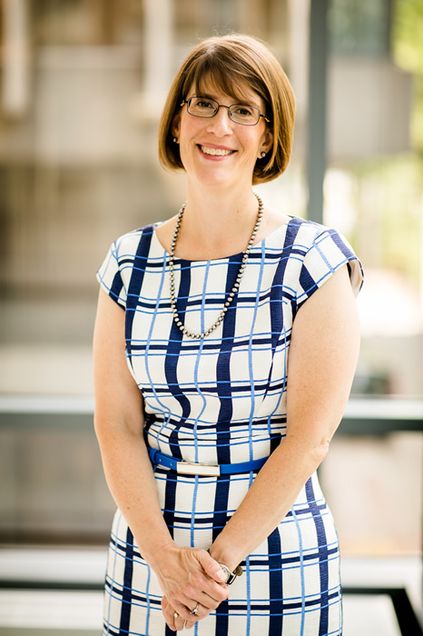 Boston University's School of Law Dean Maureen O'Rourke, JD, and School of Medicine Associate Dean for Diversity and Multicultural Affairs Rafael Ortega, MD, were recently recognized with 2017 Giving Back Awards from INSIGHT Into Diversity magazine, the oldest and largest diversity and inclusion publication in higher education.
The Giving Back Award honors college and university administrators who go above and beyond their everyday leadership duties and "give back" to their campuses and communities. In addition to serving as dean, O'Rourke is also a professor and Michaels Faculty Research Scholar at the School of Law. Ortega is also a professor and Vice Chairman of Academic Affairs in the department of anesthesiology at the School of Medicine and an anesthesiologist at Boston Medical Center.
The 39 Giving Back Award recipients were nominated by their colleagues and selected by INSIGHT Into Diversity based on their outstanding demonstration of social responsibility; involvement with students, faculty, staff, and the community; and commitment to serving underrepresented populations. Each honoree is recognized for his or her passion, dedication, and support for diversity and inclusion.
"Dean O'Rourke has gone above and beyond the typical dean to attract, retain and support underrepresented faculty and staff by creating an environment that values a diverse work force," said Geraldine Muir, JD, associate dean for student affairs at the School of Law. O'Rourke has launched a variety of diversity initiatives, including cultural competency trainings for faculty and staff and establishment of the Committee on Community & Inclusion. She is also on the Board of Directors of Access Group, a nonprofit organization dedicated to providing financial education and services for law students and promoting access and affordability in legal education.
"Dr. Ortega is entirely committed to diversity and inclusion, and has established a friendly and all-encompassing environment on campus by coordinating a variety of activities to recognize and celebrate the heterogeneity of our faculty, staff and students," explained Vafa Akhtar-Khavari, Ed.M, instructor of anesthesiology at BUSM who nominated Ortega for the award.