The Circle Series
The Circle Series is an empowerment space. These spaces were created out of collaboration with faculty, administrators, and students with the key component being that BU students are welcome to bring all of their thoughts, concerns, questions, and all that they are to the space. There is allergy-friendly food provided and we work together to create an agenda, along with norm-setting, to make a productive space for everyone.
All BU students are welcome to join. Our current groups host undergraduate and graduate students. If you are interested in speaking to our Circle about an opportunity in the Boston or BU community, please email Eric Lopez 1 week before our scheduled meeting. You can find our events on the Kilachand Honors College calendar, linked here. Look out for our monthly emails with google calendar links and room information!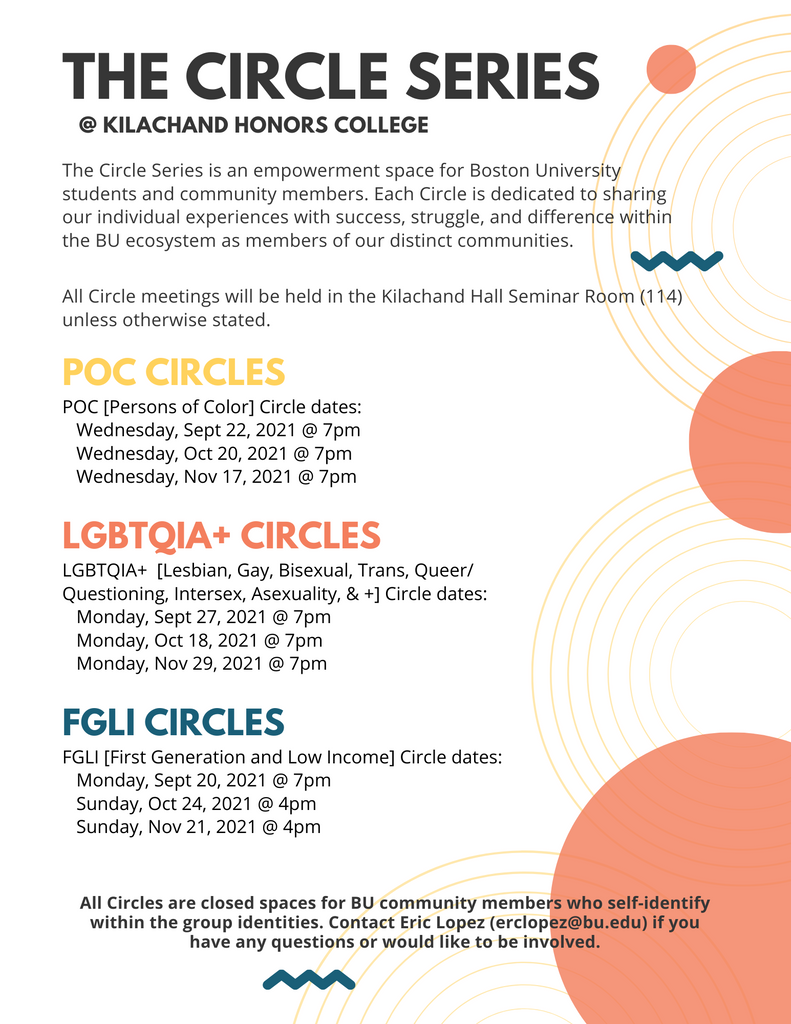 What does a Circle actually look like? 
It looks like a conversation between long-time friends. While we cannot be there in person as a group, our presence and understanding of one another is of utmost importance. We can share stories, experiences from the present or the past. We are here to listen and to be present with one another as we share about our personal perspectives.
Any questions regarding the Circle Series can be sent to Eric Lopez.