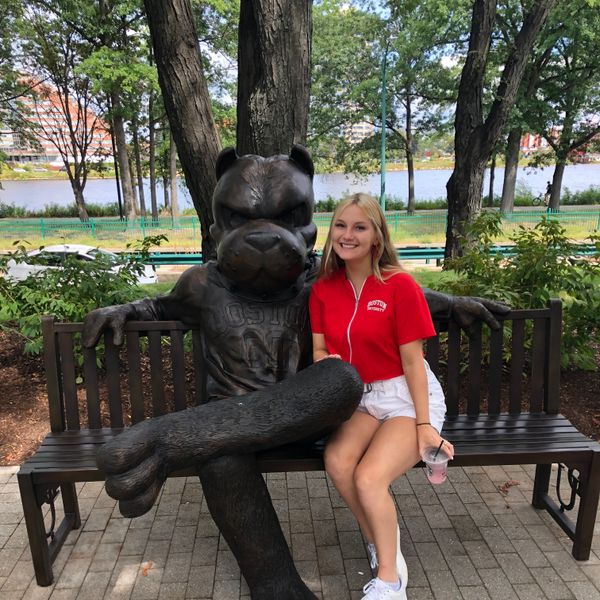 Kadie Cathcart
CAS'23 Political Science
Hi everyone! My name is Kadie Cathcart and I am originally from Little Falls, New Jersey. I am currently a senior in the College of Arts and Sciences majoring in Political Science and minoring in Deaf Studies through BU's School of Education. I am a part of the KHC Peer Mentoring program and have been involved off-campus with various political campaigns through the ACLU's People Power Team and Markey Fall Fellowship.
I am so grateful to KHC for offering me an opportunity to take enriching interdisciplinary courses outside of my comfort zone and for allowing me to make some of my best friends here at BU. When I'm not in class you can find me studying at a nearby Starbucks, unwinding with friends on the docs, or sitting at the BU beach!
I'm looking forward to getting to talk about how much I love KHC. Feel free to reach out if you would like to chat further or have any questions!