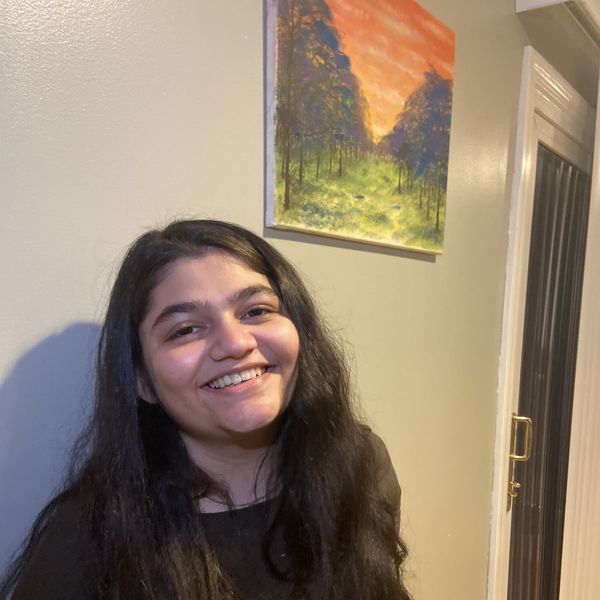 Janki Bhatt
CAS'23 English, Pre-Law
Hello! My name is Janki, but I go by Jan! I'm from India, and moved to the United States half-way through sophomore year of high school. I live in the tiny town of Ashland, MA!

I am a senior in CAS, an English major on a Pre-Law track minoring in political science. My freshman year, I was busy working at Boston University Events & Conference while also being involved with clubs like BUAWM (I used to be a math minor!), uWISE, and BU Hindu Students Council. I am also a President and Editor-in-Chief at the BU Pre-Law Review, a club that I was also involved with sophomore year! I am also the current Vice President and founder of the BU Arts & Literary Club, which publishes an arts and literary magazine containing work submitted by BU students every semester! I am currently working as a fellow at BU's Center on Forced Displacement.
During the summer of 2021, I was able to participate in the Kilachand Internship Program and work with a KHC and Biomedical engineering professor, Muhammad Zaman in writing a research paper about stateless and healthcare in Pakistan. Other than that, I also love going to hockey games (go Terriers!), walking around Boston, and ordering Domino's at 3 in the morning!
KHC has given me the opportunity to find and form friendships with some of the best people I have ever met, and it has also exposed me to a wide range of topics from immigration to Shakespeare to climate change, and they have proven to be extremely rewarding. I have much experience with adding and dropping majors/minors, so if you have any questions about that, feel free to reach out! I also have experience with working at BU and with the Kilachand Internship Program, so if you have any questions regarding work study, internships or employment opportunities in general or just especially about KHC, feel free to reach out to me!! If not, feel free to reach out any way! I'd be happy to just chat!