Boston Area Health Education Center Program
Every spring, Kilachand offers students the opportunity to develop and lead a global public health course for Boston high school students with the Boston Area Heath Education Center. 
What is BAHEC?
The Boston Area Health Education Center (BAHEC) is a youth pathway to health careers program. BAHEC believes in inspiring Boston high school students to pursue health careers in their futures by providing hands-on learning and exposure through year-long and summer programming. BAHEC's mission is to increase racial, ethnic, and linguistic diversity among Boston's healthcare workforce by raising the proportion of youth from underserved populations who successfully pursue careers in health and public health. 
What do Kilachand students do?
Kilachand students explore the relationship between global and community public health issues through experiential and service learning. As part of this experience, students facilitate global health lessons and work closely with both the high school students and BAHEC staff. The collaboration is a unique opportunity to engage with the Boston community while allowing students to connect what they are learning in the Kilachand curriculum to a real-world experience. Kilachand students, alongside the BAHEC high school students, explore a number of core global health issues and strategies for how people work to solve these problems. The experience centers around questions such as, "What's an epidemic?" "How do public health officials tackle these problems?" and "How can someone who is not a medical professional impact our global health?"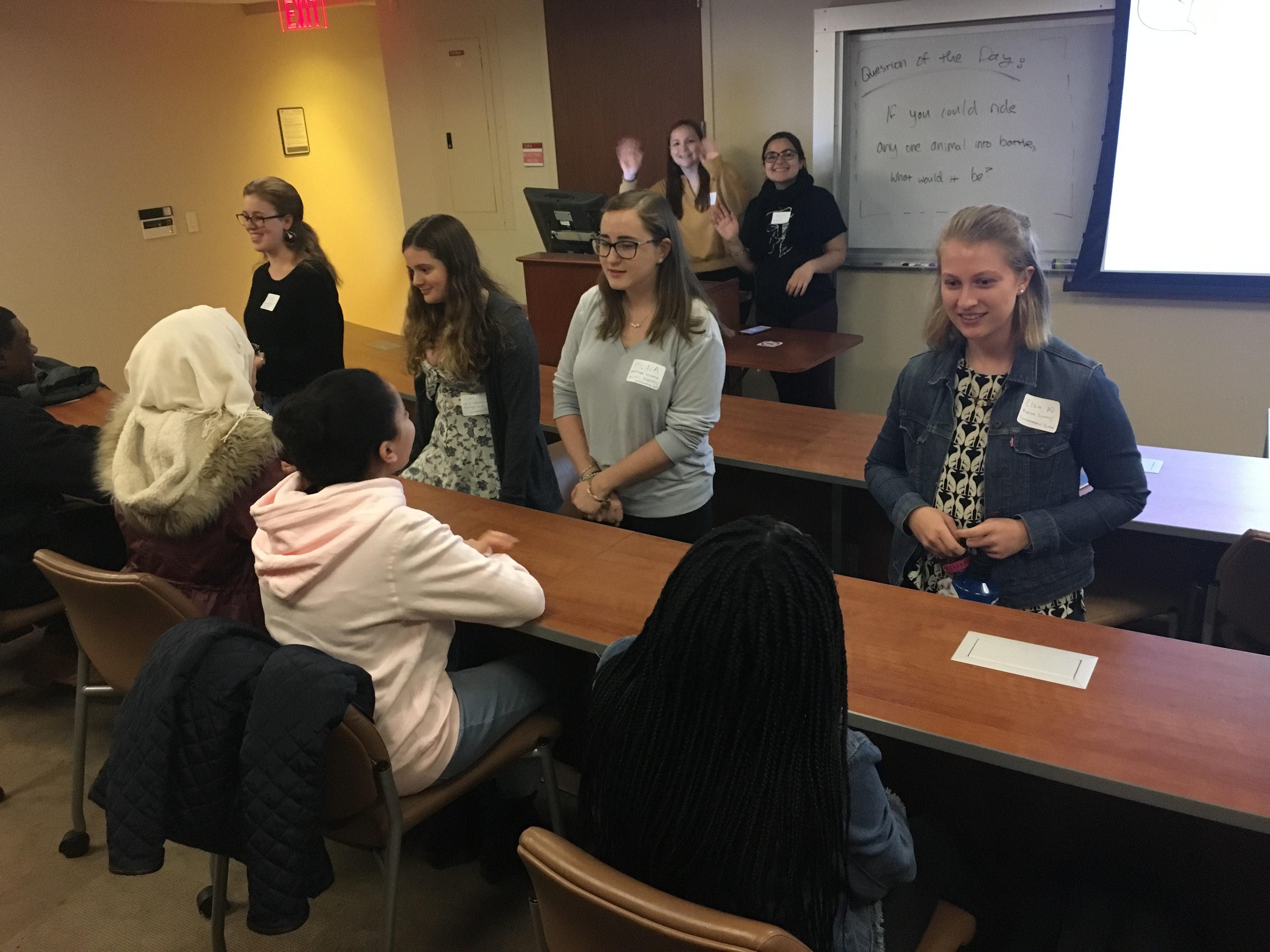 What does it look like?
Lessons for BAHEC begin with an overview of global and public health and an introduction to what the high school students know about global health and what they would like to know. Students explore different fields of study – such as environmental science, business, engineering or communications – and how each could work to provide solutions for issues such as clean water or contagious diseases. Eventually the BAHEC students pick a health issue in a region of the world that interests them and apply one (or multiple) method(s) to develop and propose solutions to their chosen issues. 
Students participating in the BAHEC collaboration do so while enrolled in KHC HC302, the public health option of the Kilachand Global Challenges sequence. They also concurrently register for the Kilachand & BU Hub collaborative cocurricular HUB CC 282.