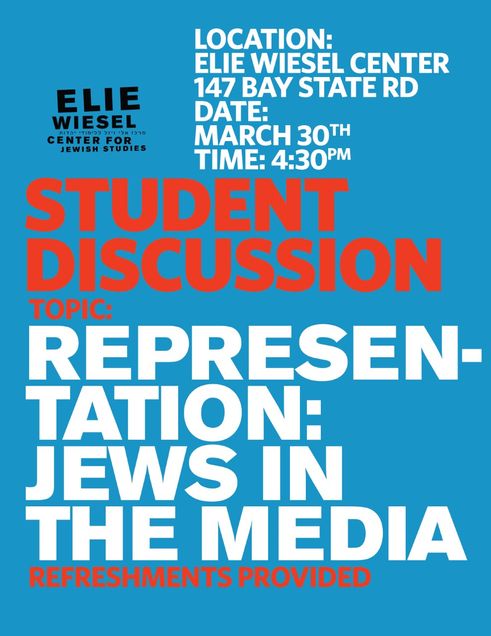 The Elie Wiesel Center for Jewish Studies at Boston University is excited to invite all Boston University students to our upcoming student discussion, "Representation: Jews in the Media." The event will take place on Thursday, March 30th, at 4:30 PM in the second-floor library.
This event will provide an opportunity to engage in an informative and lively conversation on the portrayal of Jews in the media. We will provide delicious food and a relaxed atmosphere for you to connect with other students and share your thoughts.
This event is open to all students, and we encourage you to bring your friends. After the meal, you are welcome to stay and study or chat with other attendees, making this an excellent opportunity to broaden your perspective and engage in meaningful dialogue.
If you have any questions or concerns, please feel free to reach out to us at ewcjs@bu.edu. We look forward to seeing you there!