Executive Education
The Boston University Initiative on Cities, in partnership with the Boston University Questrom School of Business Executive Leadership Center, designs custom executive education programs that train business leaders to think like cities. Upon completion of the program, participants have a broad understanding of:
Domestic and international mayoral leadership and governance structures, including formal and informal powers
The political context surrounding decision-making at the city level
Variables that shape projects in the built environment, including power, politics, financing and the influence of various stakeholders
Municipal finance structures, both domestic and foreign, including own-source revenue, transfers, capital markets, debt and public-private partnerships
For two consecutive years, the Initiative has partnered with the Questrom School of Business to develop and host a six month experiential program for Arup urban executives. Arup is an independent firm of designers, planners, engineers, consultants and technical specialists, working across every aspect of today's built environment.

This past fall, twenty-five Arup employee students from major global cities convened in Boston from October 30th to November 3rd. The program, titled "Cities: Navigating Urban Power and Influence," tied together politics with urban design and planning, to give the students a sense of power and decision making at the local level. Topics such as municipal finance, stakeholder partnerships, and mass transit gave students a look behind the scenes of local affairs.
"The role of power and politics is critical to being able to have a increasingly influential position," said Malcolm Smith, Director and Arup Fellow. "Besides the academic context, it's the social context… A group of Arup people getting to know each other and working together and building a dialogue and a relationship."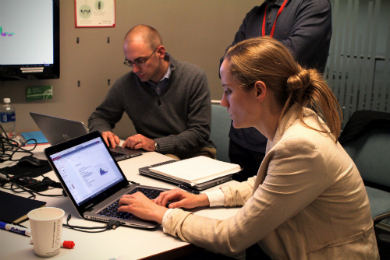 Students made site visits to local landmarks to see Boston city planning in action, such as the Bruce C. Bolling Municipal Building in Roxbury and the Boston Harbor Cleanup in Deer Island. Through a team project challenge, students gained hands-on experience of urban decision-making. In small teams, students were assigned a live case study of an urban problem from a specific city. After working remotely for a few months, teams will reconvene in March in Hangzhou, China to present their transformative solutions and potential impact.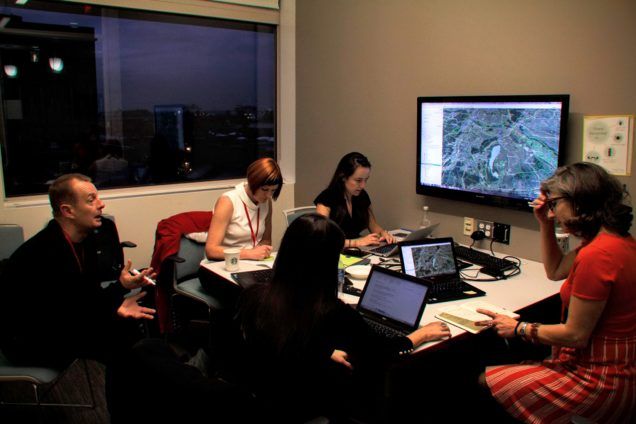 Brian Swett, the Director of Cities and Sustainable Real Estate at Arup, appreciated the differences between Boston and Hangzhou, in order to compare and contrast the issues and drivers of change.
"It's just amazing to get that deep and in-ground experience into particular cities, like Boston and Hangzhou, and have a project where Arup folks are digging deep into the multidisciplinary collective value that we can bring to solving city problems," he said.
###
About Arup: Arup is an independent firm of designers, planners, engineers, consultants and technical specialists, working across every aspect of today's built environment. The company has partnered across residential, government, and healthcare projects in more than 35 countries. It focuses on sustainability for the long-term development of cities, especially within the energy, transport, and water sectors.
About Initiative on Cities: The Initiative on Cities is an urban research center at Boston University which combines academic research with real city government actions. The IoC unites mayors and local officials from around the globe to discuss issues in their home base and advance urban leadership. The IOC also offers student fellowships and hosts public speakers to promote engagement in public service.
About Questrom School of Business: The Questrom School of Business is home to more than 1,700 undergraduates and graduates at Boston University. Ranked 12th by USA Today, it also hosts several executive education programs for mid-career professionals in subjects such as digital strategy, global entrepreneurship, and nonprofit management.