The Mayors




---
Don Plusquellic, Former Mayor of Akron, Ohio
Don Plusquellic was mayor of Akron for 28 years—first taking office in 1987, after previously serving 13 years on the Akron City Council. Throughout his tenure as mayor, Plusquellic often suggested bold, outsize ideas: he proposed leasing the city water system to a contractor and using the payments to pay college tuition cost for Akron residents, suggested forming a city-owned construction company to bid on projects and generate revenue for the town, and advocated construction of a baseball stadium at a time when there was little to no support for it.
President Obama selected Plusquellic to work with a team of mayors from across America to work on solving the global financial crisis of 2008–2009 at the local level. In February 2009, Plusquellic was one of 20 mayors who went to Washington, DC to discuss committing stimulus money to go directly to city governments to fund infrastructure.
Plusquellic was also president of the United States Conference of Mayors in 2004.
---
Shirley Franklin, Former Mayor of Atlanta, Georgia
Shirley Franklin served as the 58th Mayor of Atlanta from 2002 to 2010. She was the first woman to hold the post and the first African-American woman to be elected mayor of a major Southern city. Aside from her role as a public official, her community service spans nearly 40 years in Atlanta and includes her active participation in the arts, homelessness, and higher education.
During her eight years as mayor, the city experienced unprecedented growth and afforded Franklin the opportunity to partner and collaborate with many local and regional leaders in addressing policy challenges, which included urban planning, economic development, and infrastructure. While in office, she improved the city's failing sewer system and balanced Atlanta's budget shortfall with a number of radical measures, including slashing money from her own salary. Under Franklin's leadership, Atlanta went from having one of the lowest percentages of LEED certified buildings to one of the highest.
In 2005, TIME Magazine named Franklin one of the five best big-city American mayors. In that same year, she was included in the U.S. News & World Report "Best Leaders of 2005" issue. Franklin was also president of the National Conference of Democratic Mayors from 2007-2008.
---
Manny Diaz, Former Mayor of Miami, Florida
A force in local, state, and national politics for nearly three decades, Manny Diaz was first elected mayor ofthe City of Miami in 2001 and was reelected to a second term in 2005. He was chosen to lead the United States Conference of Mayors as its president in 2008.
Mayor Diaz developed a vision for Miami as an international City that embodies diversity, economic opportunity, effective customer service and a highly rated quality of life. When he first took office, Miami city government was bankrupt, held junk bond status, and was under a state financial oversight board. Mayor Diaz pursued a vast administrative overhaul that brought with it financial stability, healthy level of financial reserves, continued tax cuts, lowered millage rates, and an A+ bond rating on Wall Street.
Mayor Diaz has received numerous accolades and has served numerous boards including "Urban Innovator of the Year" and the selection committee of the Rudy Bruner Award for Urban Excellence. Diaz remains a partner in the legal practice of Diaz & O'Naghten, LLP.
---
Michael Nutter, Former Mayor of Philadelphia, Pennsylvania
Michael Nutter served as the 98th Mayor of Philadelphia, first elected in 2007 and reelected to a second term in 2011. He took office after serving almost 15 years in the Philadelphia City Council.
At his inaugural address, Mayor Nutter pledged to lower crime, improve educational attainment rates, make Philadelphia the greenest city in America, and attract new businesses and residents to the city. With the support of staff, Mayor Nutter made significant progress on all those pledges: homicides were at an almost 50 year low at the end of his tenure; high school graduation and college degree attainment rates increased significantly; Philadelphia added hundreds of miles in bike lanes and trails and launched the first low-income friendly bike share system in America, called Indego; and Philadelphia's population grew every year since 2008.
In 2011, Esquire magazine named Mayor Nutter to its Americans of the Year list and in 2014, he was named Public Official of the Year by Governing magazine. Mayor Nutter also served as president of the United States Conference of Mayors from 2012-2013.
---
Lisa Wong, Former Mayor of Fitchburg, Massachusetts
Lisa Wong served four terms as Mayor of the City of Fitchburg, from 2007-2015. Elected to that office at the age of 28, Mayor Wong is the youngest female and the first Asian-American female elected mayor in the Commonwealth of Massachusetts. Mayor Wong began working in Fitchburg at the Fitchburg Redevelopment Authority in 2001 and was the executive director by 2004.
Mayor Wong restored fiscal stability to Fitchburg, notably by increasing the stabilization fund, increasing the bond rating several times, reorganizing city departments, reducing health care costs, and instituting energy efficiency projects throughout the city. She attracted jobs and major investment into Fitchburg through smart growth planning projects, including reinvestment in vacant mills and the $100 million development of an indoor water resort. As co-chair of the Massachusetts Gateway Cities Initiative, Mayor Wong helped to develop new funding and incentive programs to attract inner city development and save manufacturing jobs.
Mayor Wong has been named the Conservationist of the Year from the Trustees of Reservations, the Blue Green Hero award from the Ocean River Institute, the School Committee Member of the Year from the MA Association of School Committees, and the Gateway Cities Champion Award from MassINC.
---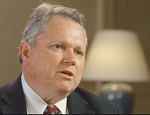 Scott Smith, Former Mayor of Mesa, Arizona
Scott Smith was elected as the 38th mayor of Mesa, Arizona in 2008 and served until 2014, when he resigned to run for Governor of Arizona in the Republican Primary.
During his time in office, Mayor Smith balanced the city budget by cutting spending, recruited five universities to Mesa, and successfully attracted Apple to his city. Smith also advocated for a development deal to bring a 1,200 room Gaylord Hotel and Resort to the Mesa Proving Ground and he proposed an incentive package that would build the Chicago Cubs a new spring training facility. Smith played a role in the Air Force Research Lab (AFRL) agreement, which allowed Mesa to lease the facility and eventually own it while maintaining its highly classified status. The AFRL site is the only such secured facility in Arizona and is one of just a handful in the United States.
In 2013-14, Mayor Smith was president of the United States Conference of Mayors.
---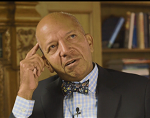 Anthony Williams, Former Mayor of Washington, D.C.
Anthony "Tony" Williams served as the fifth mayor of the District of Columbia for two terms, from 1999 to 2007. He had previously served as chief financial officer for the District, managing to balance the budget and achieve a surplus within two years of appointment.
During his two terms as Mayor, he was widely credited with leading the comeback of Washington, DC, restoring the finances of the nation's capital, and improving the performance of government agencies, all while lowering taxes and investing in infrastructure and human services. Mayor Williams brought $40 billion of investment to the city and the District was able to balance its budget for ten consecutive years between the 1997 and 2006 fiscal years. Williams was also instrumental in arranging a deal to move the Montréal Expos, a Major League Baseball (MLB) team, to Washington, DC. The new team, the Washington Nationals, began playing in April 2005, the first time since 1971 that the District had its own MLB team.
While in office, Williams was elected president of the National League of Cities in December 2004. In January 2005, he was elected Vice Chair of the Metropolitan Washington Council of Governments.
---
Karl Dean, Former Mayor of Nashville, Tennessee
Karl Dean was the sixth mayor of the Metropolitan Government of Nashville and Davidson County. He was elected in 2007 and served for eight years until 2015.
As Mayor of Nashville, Mayor Dean identified the following focus areas as major priorities for his administration: education, where Mayor Dean created programs centered on community responsibility; public safety, where police-community partnerships lowered Nashville crime rate by 8% in the first year of implementation; and economic development, with a particular emphasis on inner city investment and entrepreneurship. During his years in office, Mayor Dean worked diligently to improve Nashville's quality of life through promoting health, sustainability, and community development and volunteerism. He added over 4,000 acres of park land and created the city's Office of Environment and Sustainability. As a result of his efforts, curbside recycling was expanded around the Metro area and the city moved in a more green direction.
Mayor Dean was appointed the first Initiative on Cities' Mayor-in-Residence in 2015-2016.