Co-Director Katharine Lusk Departs The Initiative on Cities To Take On Role as Executive Director of the Boston Planning Advisory Council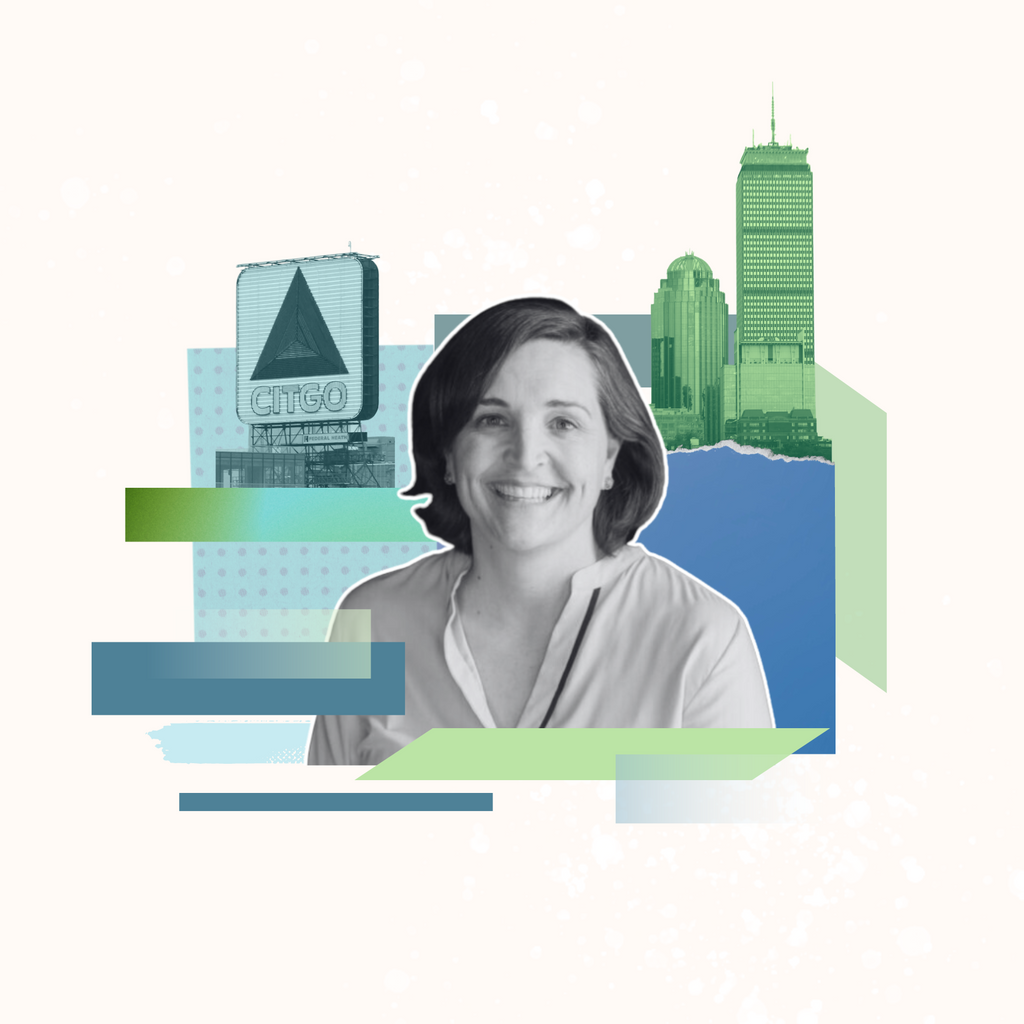 On May 1, 2023, Co-Director and Founding Executive Director of the Initiative on Cities (IOC), Katharine Lusk, left her role at the IOC to assume the role of Executive Director in the newly created Boston Planning Advisory Council as the central authority for initiating, reviewing, and implementing city planning. The creation of the Planning Advisory Council is part of Mayor Michelle Wu's growth agenda for Boston, which is focused on advancing the City's resilience, affordability, and equity goals. The Council will break down silos between City departments, tie planning efforts to the City's capital budgeting process, and serve as a central authority for initiating, reviewing, and implementing Citywide planning. Katharine will oversee efforts to foster interdepartmental collaborations in the City, providing transparency and accountability to the Boston community in the planning process. 
Katharine's decades-long experience in the academic, private, and public sectors and in connecting different groups of people and disciplines has been vital to the success of the IOC and is an asset for her new role. As our founding Executive Director, she helped create the roadmap for the IOC to be an interdisciplinary urban research and policy center, building bridges across disciplines, between academics and practitioners, and between communities and the classroom. Over her nine years at the IOC, she spearheaded collaborative projects with diverse groups ranging from public health researchers, environmental scientists, social workers, political scientists, data scientists, and public officials – among others. She brought people together around common urban challenges and city priorities to share knowledge and insight.
In the City's press release, Mayor Wu remarked how Katharine's history at the IOC of breaking down silos and connecting people would be vital to her new role:
"I'm thrilled to be welcoming Katharine back to City Hall," said Mayor Michelle Wu. "Her decades of experience across the public and private sectors and track record of creating new models for engagement and planning will be an important part of our continued work to ensure that Boston is a City for everyone."
Katharine has been a driving force in developing and implementing the Menino Survey of Mayors, the only nationally representative survey of American mayors conducted annually by the IOC. She has contributed to cutting-edge urban research, having published policy-oriented research papers on topics such as greenspace and the public realm, challenges confronting BIPOC small businesses in Boston, effective community-university-industry collaboration models, and the Public Interest Technology University Network.
She has overseen over 100 Early Stage Urban Research seed grant awards, which have yielded book publications and other projects furthering urban scholarship. Katharine's goal of equipping BU faculty with new skills and knowledge to influence urban policy and discourse led to the creation of the successful Public Impact Scholars program. With faculty from the School of Public Health and the Department of Sociology, she also helped create and support the Safety, Justice, and Health Learning Community, an initiative to build bridges across BU's campus and lead to a richer understanding of how we should approach community safety.
Katharine has always championed experiential learning, helping students gain experience to enter public service following graduation. Having started her public service career in college as an intern for former Vermont Senator Patrick Leahy, she knows how important it is to connect and bring about opportunities for students to excel upon entering the workforce. During her tenure at the IOC, Katharine has facilitated over 40 paid student internships and fellowships – including the National League of Cities Menino Fellowship, named after the late Boston mayor and Co-Founder of the IOC, Tom Menino, and IOC's summer fellowships with municipal governments around the region. She also helped launch IOC's MetroBridge program, which embeds real-world projects for local governments and community-based organizations into courses at BU, enlisting students and faculty as allies in addressing real issues confronting our region. 
Katharine has held prominent advisory roles in programs such as BU URBAN, BU Spark!, BU City Planning & Urban Affairs, and the BU Urban Climate Initiative. In promoting research collaboration and public policy outside of BU, she has been vital to developing the Boston Area Research Initiative (BARI), an inter-university urban research collaborative, serving on the advisory council and attending BARI's annual conference since its inception. Furthermore, Katharine serves on the Board of Directors of MetroLab Network, a nonprofit connecting universities with local governments.  

IOC Director Loretta Lees remarks glowingly on Katharine's impact at BU and on making Director Lees feel welcome navigating a new country and academic position when she joined the IOC in 2022:

"I am so proud of Katharine and excited for the City of Boston as she takes on this new role with Mayor Wu's team. Literally, everyone I talked to before accepting the Directorship of the Initiative on Cities said how wonderful Katharine was and how invaluable and instrumental she was in developing its success. Katharine is not only sharp and a good strategist, but she is also a wonderful people person, and she made me feel very welcome when I arrived in September. She is a genuinely good human being who will now be working with the US's most exciting and innovative mayoral administration. I look forward to all the exciting things this collaboration will achieve for Boston and beyond."
Although BU and the IOC have lost a visionary and trailblazing leader, the City of Boston has gained the best person for piloting a new council based on connecting various groups together and delivering a new direction for the City. Thank you, Katharine, for your nine years of leadership and dedication to the IOC – we're cheering you on from 75 Bay State Road!