Alumni Spotlight: Fatima Blanca Munoz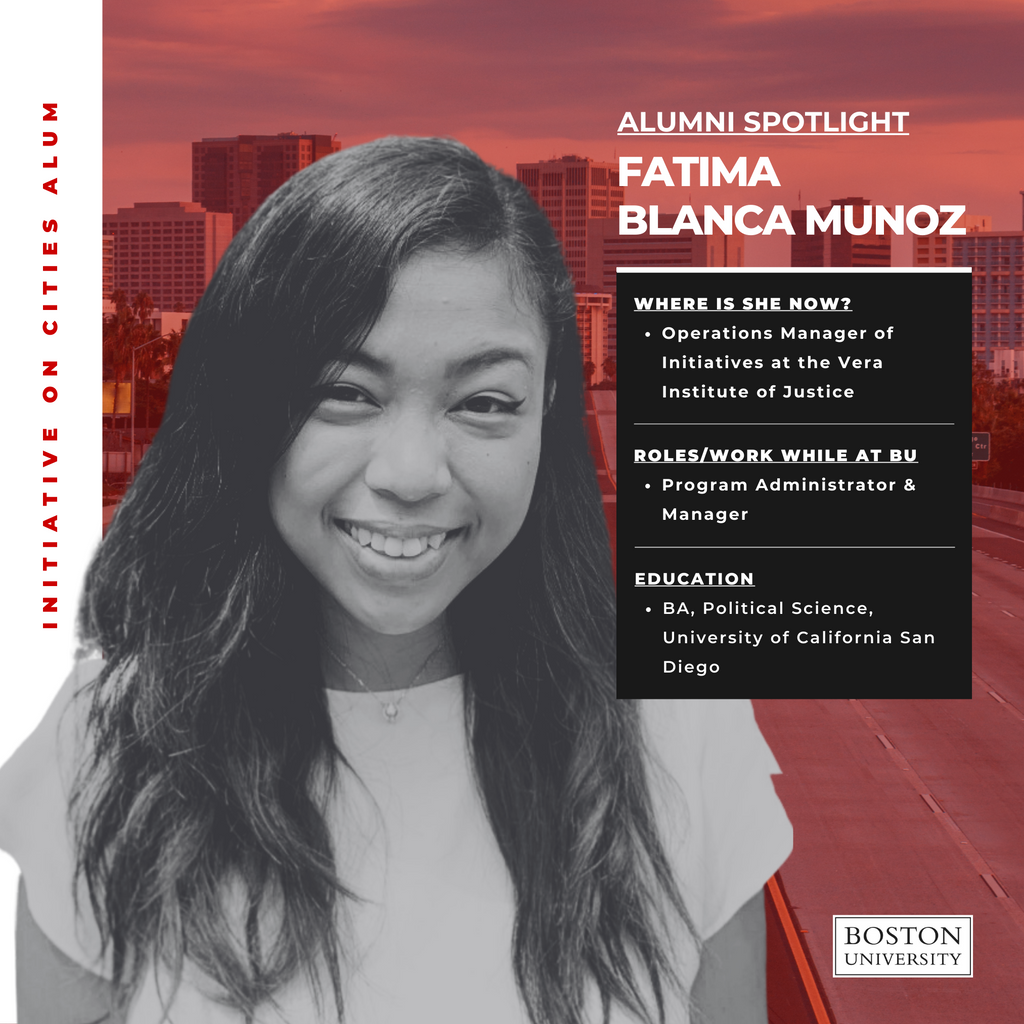 Alumni Spotlight is a series highlighting former affiliates of the Initiative on Cities (IOC).  We catch up with our alumni to feature their current work, updates, and accomplishments. Today, we highlight Fatima Blanca Munoz, a former Program Administrator & Manager with the Initiative on Cities.
Fatima is the Operations Manager of Initiatives at the Vera Institute of Justice. She supports the overall project management of the Impact Pipeline, Vera's infrastructure for developing and scaling initiatives to transform the criminal legal and immigration systems.
Before Vera, Fatima worked on the operations team at Color of Change to help ensure all online and field campaigns ran smoothly.
Fatima was the Program Manager & Administrator at the Initiative on Cities. While at the Initiative, she managed the student government fellowship program, oversaw the Early Stage Urban Research Awards, coordinated IOC events, and designed MetroBridge's first round of reports.
Fatima graduated from the University of California San Diego in 2013, obtaining a BA in Political Science. Her formative experiences at UCSD, especially working on get-out-the-vote campaigns, paved her interest in activism, city communities, and organizing on both small and large scales.