Alumni Spotlight: Juliahna Green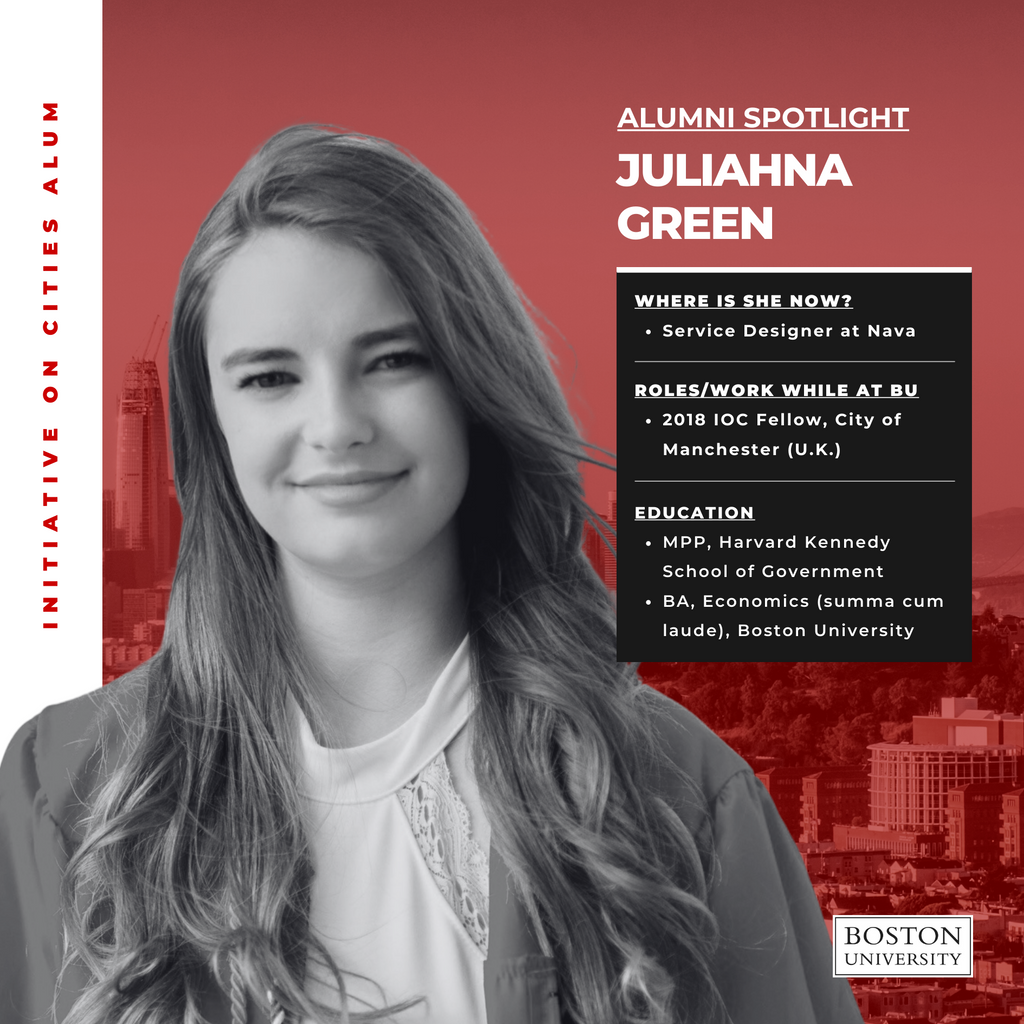 Alumni Spotlight is a series highlighting former affiliates of the Initiative on Cities (IOC).  We catch up with our alumni to feature their current work, updates, and accomplishments. Today, we highlight Juliahna Green, a former IOC Fellow in the City of Manchester (United Kingdom) with the Initiative on Cities.
Juliahna is a Boston University and IOC alumna who has devoted her career to fostering excellence and equity in government services. A recent graduate of the Harvard Kennedy School of Government with a Master's degree in Public Policy, Juliahna is a Service Designer at Nava, where she partners with state and federal agencies to redesign and improve the efficacy of critical social assistance programs.
Before working at Nava, Juliahna served in six municipalities in various capacities: Boston (MA), Cambridge (MA), Manchester (in the U.K.), Clearwater (FL), Birmingham (AL), and South Bend (IN). In particular, as the city of Clearwater's Neighborhoods Coordinator, she led the city's strategic initiative to provide better and more accessible services in the city's lowest-income neighborhoods, winning the League of Cities' Florida Municipal Achievement Award for her work.
As an IOC fellow in the city of Manchester, she mapped typical pathways into homelessness and advised the city of Manchester on strategies for homelessness prevention, particularly for foster youth.  Juliahna graduated summa cum laude from Boston University with a degree in economics in 2018, winning the school's undergraduate economics prize.