Historical Research and Development of Six Walking Tours in Chelsea
In Professor Bruce J. Schulman's History of Boston: Community and Conflict (CAS HI 190) course, students developed six historic walking tours for the City of Chelsea that covered a broad range of topics, including Post-1965 Immigration, Business and Industry, Public Transit, The Fires of 1908 and 1973, Urban Renewal, and Food History. Each team developed a website with a trail map, site descriptions, photographs, links to archival materials, and an oral history transcript or recording. To inform their research, the students accessed archival materials at the Chelsea Public Library and interviewed relevant community members. After the successful completion of their walking tours, the student teams presented their work to the BU community and leadership from the City of Chelsea.
Professor Schulman described his students' process: "To develop these historic walking tours for the City of Chelsea, students used their brains (conducting both archival research and oral history interviews, analyzing a wide variety of primary and secondary sources), their hearts (developing their skills of historical empathy, learning to craft engaging narratives), and their feet (tramping the streets of Chelsea and Boston)"
The MetroBridge Program is the Initiative on Cities' experiential learning program, which helps connect BU students and faculty to local governments in a series of real-world projects. These projects provide students the unique opportunity to work on impactful projects with neighboring cities, while also offering partner organizations valuable insights for addressing urban challenges.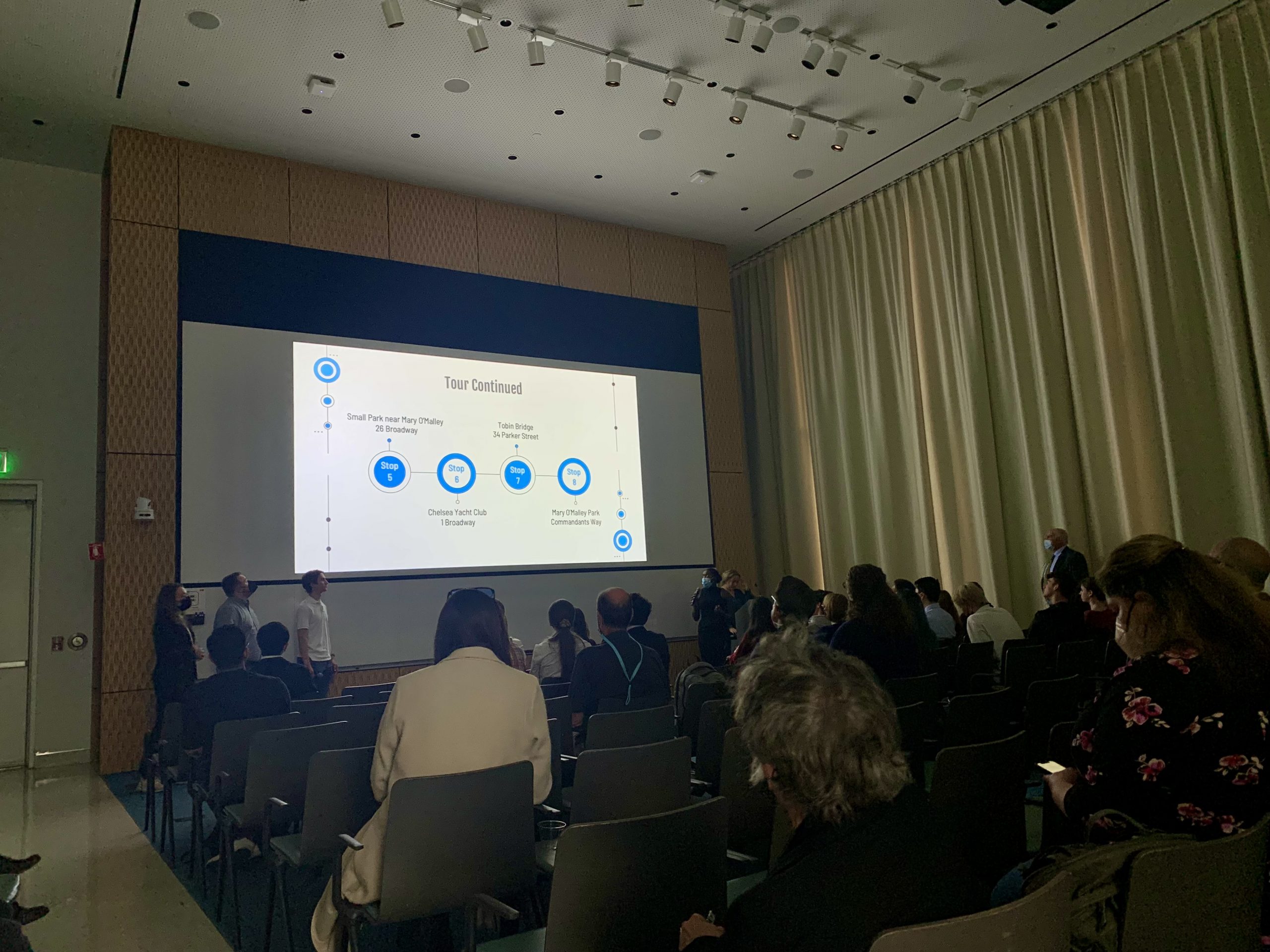 Mimi Graney, Civic Design and Engagement Specialist at the City of Chelsea, shared her experience working with the MetroBridge Program and Professor Schulman's class: "Chelsea is just 10 minutes from downtown Boston yet so few people make their way to our wonderful city, so it was a joy to introduce Professor Schulman and his students to our neighborhoods … Through the walking tours the BU students created, they've helped us to preserve [local] stories as resources to strengthen our collective voice."
Learn more about other spring 2022 MetroBridge projects here, and find the fall 2022 course list here! To stay up-to-date, follow us on Twitter and Instagram and subscribe to our newsletter.