Meet Avi Nguyen, the summer 2021 MORRE Fellow
The Initiative on Cities (IOC) and the Howard Thurman Center for Common Ground are proud to announce that Avi Nguyen has been selected as the summer 2021 MORRE Fellow. Avi will spend the summer working with the City of Boston's Chief Resilience Officer, Ms. Lori Nelson, in the Mayor's Office of Resilience and Racial Equity (MORRE). As Chief Resilience Officer, Ms. Nelson is responsible for leading the development and implementation of Boston's Resilience Strategy, specifically in advancing racial equity, social justice and social cohesion through community engagement, public policy initiatives, collaboration with non-governmental institutions, and research projects.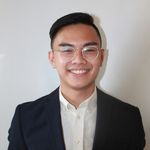 Avi is a BU senior majoring in Political Science and Economics. He is from Boston and grew up in the Dorchester neighborhood. He is involved with grassroots organizing within Dorchester and is passionate about voter registration and police reform. Avi has volunteered and worked with The City School, Asian American Resource Workshop, and previously interned at city hall. He believes that inequity cannot be stamped out without intentional direct action. Outside of social activism, Avi spends his free time watching animal documentaries and listens to his favorite artist, Charli XCX.
We asked Avi a few questions about his interest in MORRE, and what he's looking forward to:
What made you want to apply for the fellowship?
I have always been involved with city politics. Last summer I had the opportunity to help prepare and facilitate advocacy meetings with city councilors on the police budget. It was the first time I was handed such a huge responsibility; it was stressful but made me feel passionate about the work. I spent two full days talking rapid-fire nonstop. This fellowship's description of working again for the further advancement of racial justice reminded me of those meetings. Even after my throat stopped working and I had to gargle honey, the drive I had continued and made me want to do more. Racial equity has always been my main goal and a chance to work alongside an amazing team with the same goal in mind only portends great things.
How did you first become interested in racial equity and social justice?
I started at a young age. I signed up for The Summer Leadership Program with the City School. There, I learned about the various structural inequities that form the system. It was heart wrenching and sometimes the work still is. We learned about how inequities exist on more than an interpersonal basis, racism blends into the folds of this country. It manifests in institutional biases that we might not notice unless we carefully look. Take for example, the pandemic, which has affected poor marginalized communities at a faster rate because of crowded spaces and infrequent testing. Asian American Resource Workshop also noted that Asian communities, specifically Vietnamese ones, have more vulnerable elders because of language barriers. These are compounding issues that all magnify the severity of a situation. Inequity is something that is not always clear; people are multifaceted and therefore their struggles are as well. This is what makes fighting for social justice so important to me. The work is hard, but it is necessary.
What are you most looking forward to this summer?
After interviewing with the team, I have to say that meeting them is the most exciting thing. At the end of the day, social justice is all about people. Everyday I am reminded of just how important people are. We deserve to exist and to exist together freely. Social justice has always been about allowing people to be more of themselves. I am so thrilled to be working and mentored by a group of people that can push me to bring more of myself to my work.