Meet An Vu Minh Pham, the summer 2021 City of Chelsea Open Data & Digital Communications Fellow
The Initiative on Cities (IOC) is proud to announce that An Vu Minh Pham has been selected as the summer 20201 City of Chelsea Open Data & Digital Communications Initiatives Fellow. Avi will have the opportunity to help advance the City's open data and digital communications initiatives while gaining first-hand insight and experience into how local government works. The fellow will work closely with Cate Fox-Lent, who serves as an Innovation & Strategy Advisor at Chelsea City Hall.
An is a rising sophomore majoring in Economics & Mathematics. Born in Cambridge, An's family moved back to Vietnam until raising him and his little sister in Toronto, Canada. He took early interests in writing, coding, and history that eventually pushed him to consider a career in public service. An firmly believes in the importance of using data to inform policy and using social science to ask the right questions and wants to understand how to apply it during his undergraduate years. In his words, he "currently runs on takeout and loud music in a basement, living the [college] experience."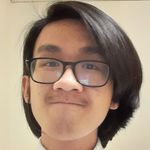 We asked An a few questions about his interest in working at Chelsea City Hall, and what he's looking forward to:
What made you want to apply for the fellowship?
I was looking for governments or non-profit organizations to work with over the summer but worried about the lack of experience I had to offer them after just a year of university. Although I was eager to learn, my knowledge of economics and politics was still fairly naive. When I heard about the Chelsea Summer Fellowship, I thought I could learn how a government worked day-to-day from the inside. I started working with Python to process data for a class paper, coding graphics in my spare time and wanted to see if I could put those to use. It was a great chance to build on both my social and technological experience.
How did you first become interested in working for local government?
I got interested in politics when writing for my high school newspaper. Finding ways to describe how the choices of city councils and world leaders affected us students and the world we were growing into made me curious about how I could help. While my long hobby of coding was challenging and rewarding, the world felt like it was spinning faster, its issues becoming ever-urgent. The pandemic drilled in the importance of competent government. By the end of freshman year, my writing and courses helped me see how citizens, organized through activism and self-government, could tackle those issues. City governments are especially close to home and can test policy ideas on a smaller scale, rebuilding themselves as Chelsea has over fires, financial and physical. I think governments don't have to sacrifice accessibility for rigor, or decency for efficiency, and I'm curious to see how Chelsea's City Hall tackles its responsibilities.
What are you most looking forward to this summer?
I'm looking forward to working with the City of Chelsea as they set up their Open Data Hub. We'll be publishing datasets about the city and its government's work to inform and engage the public, be it through interactive maps or our own analysis. The idea that residents will be able to process public data more easily and submit their own projects is really exciting, as the City of Chelsea finds new ways to see itself. I'm very interested in picking up new data tools like ArcGIS and building on my Python knowledge for real-world projects. Be it mapping lead pipes, measuring service disparities across communities, or understanding anything else that happens in the innards of a government, I'm excited to help keep a city running.