Improving Local Civic Engagement during COVID-19 and Beyond: Reflecting on my 2020 Fellowship with the Boston Mayor's Office of New Urban Mechanics
By Meghann Lucy (PhD student, Sociology)
This has been an unexpected and unprecedented year. The first wave of a global pandemic, which at the time of writing has been responsible for the deaths of nearly 800,000 people, has disrupted life as we knew it. Countries and cities shuttered, economies slowed, scientists scrambled to learn the contours of an invisible foe, schools closed, and millions were laid off or furloughed from their jobs. Citizens were asked to stay home, cancel travel, maintain distance from others, wear face coverings, and try to mitigate the spread to those most vulnerable in their lives. For billions, our busy, repetitive lives ground to a halt. This moment has created an opportunity to interrogate the ways that inequality and injustice function and our roles in perpetuating them. To ask the why questions fundamental to the work of government. And to figure out how we will change it.
The pandemic also shifted much of the work of city governments to emergency service provision and moved many of its processes, including civic engagement, into virtual spaces. Much of the City of Boston's engagement practices prior to COVID-19 were in-person, with the notable exception of the Disabilities Commission, which had already been demonstrating expertise facilitating meetings online for years.
As a summer fellow with the Mayor's Office of New Urban Mechanics (MONUM) team, I was tasked with both understanding more about how the City transitioned to remote civic engagement during the pandemic and reimagining what civic participation could look like in a "blended" future with remote and in-person opportunities. There were fears that the transition to online engagement would further exacerbate the digital divide, that the public would be frustrated with a digital meeting experience, and that many who regularly attend meetings would be alienated from a virtual process.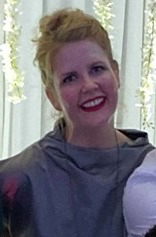 Instead, as departments transitioned previously in-person public conversations, rallies, and meetings online, they saw more attendees—sometimes 3 times or 4 times as many as before COVID-19—and what appeared to be a more diverse group participating. Initially, I planned to create a playbook to help the City facilitate in-person and remote meetings, but after conducting over 20 interviews and attending 14 remote meetings conducted by city governments across the United States, I instead had the opportunity to examine how Boston approaches civic engagement as a whole. My research suggested a need to build better relationships with constituents. Informants described a lack of trust on behalf of residents towards the City and vice versa. The pause in "life as usual" provided an incredible opportunity to reimagine civic engagement moving forward: How can we take the momentum we've seen with digital engagement into a blended (virtual and in-person) future? What does having an equity and inclusion focus mean, and how can we use it? How can we better connect with constituents and make them feel heard?
Towards the goal of building better relationships with constituents, I suggested three civic engagement tools: 1) An engagement workflow process; 2) A worksheet to help ground engagement in thoughtfulness and building connection; and 3) A centralized community events website. These were designed to help the City demonstrate care, transparency, and accountability in order to create trust. Part of demonstrating care is really working to reach more constituents by taking a "multimodality" approach. Though online meetings were reaching more people than they had in person, they are not successful in capturing all or even a majority of citizens' voices. The community meeting—even if it is held both online and in-person—should be one tool, not the only tool to get the public's feedback. A variety of in-person and virtual media modalities should be used to engage as many people as is possible and practical. Interested in the input of young people? Perhaps present a topic and get feedback at a local high school or post to social media. We should allow for the possibility of participating asynchronously using different virtual and in-person means. Opportunities for reflection and evaluation are built into the civic engagement process, and it necessitates communicating the results of the engagement—including how feedback was incorporated into the final project, what wasn't, and why—back to constituents, fostering transparency and accountability.
This sort of strategy requires thoughtful preplanning. Further, reflexivity about the power dynamics at play in City projects and the history of City intervention in Boston's neighborhoods, especially those in which residents have been socially, politically, and economically marginalized, is essential. This led to the creation of a community engagement worksheet to support City employees in strategizing and focusing on equity and inclusion in their work. The community engagement worksheet is the first step in the community engagement process and its results will influence the rest of the strategy moving forward.
Finally, while I was trying to locate virtual public meetings to attend in Boston, I realized that there is no centralized website listing all of the City's meetings. Individual departments and initiatives announced meetings on their websites and some meetings were listed by the Clerk's Office. Having a single website that allows constituents to view all upcoming and current City events, access how-to guides for remote meeting software, and watch previously held recorded meetings would improve accessibility and help those who are less familiar with the City government navigate its processes.
The "new normal" does not inevitably have to look like a masked version of getting back to the way things were. If we really want it to, we can use this moment to fundamentally change the way we do things and how we view and engage with each other. The summer fellowship with MONUM was an incredible opportunity learn more about how city government works and to explore new ways of engaging constituents and those in City Hall.
Learn more about IOC fellowship opportunities here.