New Publication: Boston's Youth Participatory Budgeting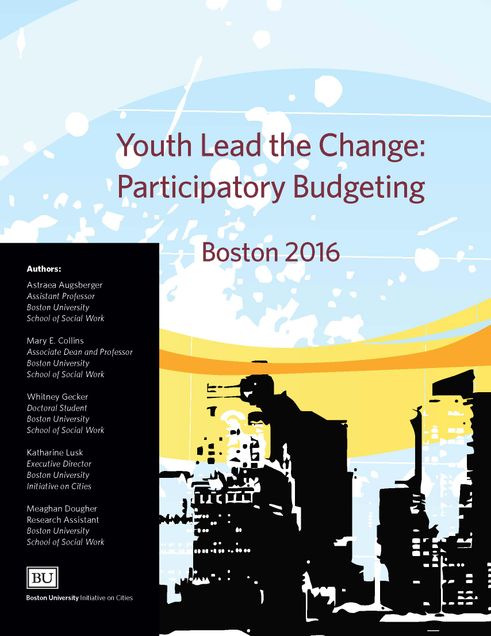 In 2013, Boston became the first city to create a youth-led participatory budgeting process. Now in its third year, Boston's Participatory Budgeting Project engages over 2,000 Boston youth ages 12-25 to determine how to spend one million dollars of the city's capital budget.
The Initiative on Cities is thrilled to publish Youth Lead the Change: Participatory Budgeting, wherein authors evaluated Boston's initiative, both to illustrate its successes and identify areas where it can grow and adapt to the city's needs. 

Click here to access the Youth Lead the Change: Participatory Budgeting Report.
The paper was authored by Astraea Augsberger, Assistant Professor in the Boston University School of Social Work (SSW); Mary Collins, Associate Dean and Professor at the BU SSW; Whitney Gecker, Doctoral Student at the BU SSW; Katharine Lusk, Executive Director of the BU Initiative on Cities; and Meaghan Dougher, Research Assistant at the BU SSW.