#TerrierMade: The Sweaty Penguin Aims for Environmental Education Through Laughs
Ethan Brown (COM/CAS'21) knows that environmental news can be scary and overwhelming. During his Media Entrepreneurship class, he started to think about ways to make conversations about the environment more accessible to students no matter their current knowledge and most of all, their political party affiliation. This spring, with more free time on his hands while classes are remote, he and a team of fellow BU students came together with the solution–a comedy-based podcast called The Sweaty Penguin.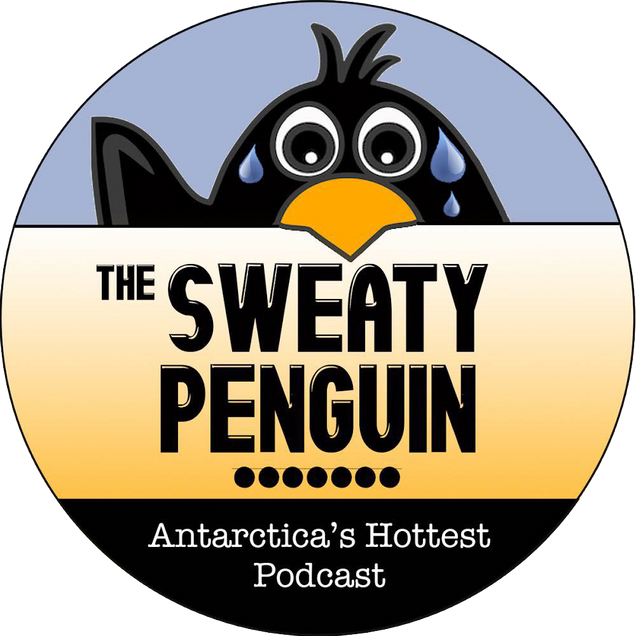 INNOVATE@BU: How do you create innovation and what problem are you hoping to solve?
ETHAN BROWN: The Sweaty Penguin is a comedy environmental podcast aimed at easing tensions between liberals and conservatives.
In the United States, political polarization has reached a point where over 50% of Americans view the other party as "very unfavorably" and find conversations with people of opposing political viewpoints "stressful and frustrating." Since we're not talking to each other, in terms of environmental issues, this polarization leads to liberals and conservatives often not agreeing on what the problems even are. We believe that if everyone were on the same page as to what the problems are, even if we disagree on solutions, we'd make progress.
Each episode of The Sweaty Penguin focuses on a specific environmental issue. I first deliver a late-night-comedy-style monologue inspired by the likes of John Oliver and Hasan Minhaj introducing the issue. Then we welcome two student guests—one more liberal and one more conservative—each with minimal prior knowledge of the issue, and one expert guest like a professor or industry professional. The students and I each ask the expert some more questions to better understand the issue, and then I moderate a conversation with the students to hear their first impressions, discuss solutions, and find common ground.
Tell us, where did the inspiration for The Sweaty Penguin come from and how did you get started? 
In January 2019, I was checking out at Alltown Market when the cashier asked, "What do you think of this global warming thing?"
I couldn't stop myself.
"Climate change warmed the North Pole, weakening the polar vortex, sending cold air south," I responded.  
"You don't think the government controls the weather?" he said.
I was just trying to buy a pop tart. "The government can't control the weather. They can reduce fossil fuel consumption and protect the environment which would eventually make weather less extreme."
We talked for five minutes. He was incredibly open-minded and intellectual, just uninformed. By sharing facts and not brushing him off as a conspiracy theorist, I actually made a difference. At BU, I had the honor of serving as Editor in Chief of The Bunion for two years. Before that, during the summer before freshman year, I launched an environmental satire blog. While the blog helped me learn more about the environment and sharpen my satirical writing skills, I don't think it was effective because let's face it, nobody follows environmental news, so nobody understood my satire.
But why don't we follow environmental news? Well, it's depressing, it's overwhelming, it's often very partisan, and it can make us feel hopeless. As a comedy writer, I wanted to make it fun and appealing to anyone.
This spring, in FT591 Media Entrepreneurship, we had to spend the semester planning our own media venture. I rehashed the idea of The Sweaty Penguin but hadn't figured out what form it would take. Then, once we became stuck at home during quarantine, I finally had some free time. While catching up on Last Week Tonight and Patriot Act, it hit me—this is the way to share environmental news! And off I went.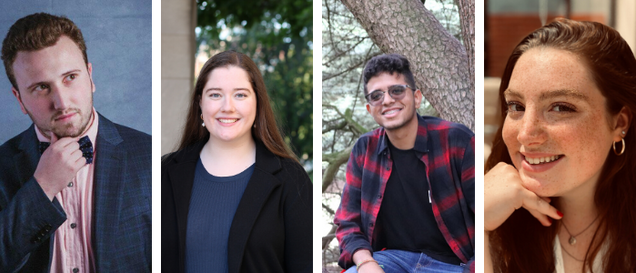 What has been the biggest challenge or obstacle you had to overcome while getting started?
Writing my first monologue was one of the biggest writing challenges I've ever faced.
I now know why most late-night television shows have dozens of writers on staff. I wanted to write my first monologue before telling people my idea and launching the podcast since I didn't want to put too much pressure on myself. The first night, I found some great clips on YouTube, and literally could not think of anything funny to say about them.
I felt like I didn't have what it takes, and dropped the whole idea. The next night, I realized I shouldn't give up so fast, and tried again. I found a tweet from a Conan O'Brien writer with some transitions she uses to write monologue jokes, which helped me start to think of funny things to say. It took several days to write that first monologue and all the mental willpower I had in the world, but I'm so glad I pushed through it because after doing it once, it gets so much easier.
How about your biggest win so far?
I could point to bringing on my amazingly dedicated and talented Co-Producers Caroline Koehl (CAS '22), Frank Hernandez (COM '20), and Shannon Damiano (COM '22) as wins, or the high caliber expert guests we've scored for the podcast, or our fast growth to 400 Instagram followers in under three weeks, but to me, the biggest win is just the fact that during this strange, challenging moment in our lives, we've created something. Being creative is hard, and it's harder when you're stuck at home, not seeing friends, and terrified of a global pandemic. 
What advice would you give to someone starting their own innovation journey right now?
Ask for help. And when you ask for help, actually think about why the person you're asking might want to help you and lead with that.
For example, when starting this podcast, I realized that I know how to write comedy and I know about environmental issues, but I don't know how to make a podcast. Luckily, my good friend Frank is a WBUR intern and a WTBU veteran, so I told him my idea and that I'd really like his experience to do this podcast professionally, and he was glad to join!
Almost every day, I send emails or texts to colleagues, friends, and strangers asking for help, whether it be new guests on the podcast, new marketing opportunities, or just advice. I've seen quite a few people doing new podcasts or web series or creative things during this time, and while I wholeheartedly love and support all of it, I do think we've been able to grow into something bigger and more sustainable in the long run because we've built a team and involved so many people. A team can do a lot more work than one person, and have a lot more fun!
What meaningful impact are you hoping to create from this venture? What are you and your team working on to get there?
While lots of downloads and followers would be nice, success to me would be if we can help people feel more comfortable talking to someone they disagree with and find common ground.
I get that not every political issue is that easy. Most environmental issues are interconnected with other values we all care about too, like the economy, health, national security, and equity. Often, the problems sound terrifying and the solutions sound overwhelming, so we ignore them, but having those conversations, in my experience, helps.
We feel like we can momentarily put our differences aside and all get behind an important issue, and everyone's input makes way for an innovative, feasible solution. Each episode of the podcast is, quite literally, one of those conversations about a specific issue, and listeners will know that the conversations are actually pretty easy and fun, and the liberal and conservative guests end up agreeing on a lot.
What resources have been most helpful to you along the way?
The BUild Lab has been a huge help, particularly in requiring me to really think through what problem I wanted to solve with this podcast and what solutions already exist. As it turns out, other people have noticed political polarization is an issue too. By researching those people and their organizations, I learned what I thought they were doing wrong and how The Sweaty Penguin could be different. We are now on the Walk Stage of the Innovation Pathway and have received great advice from our Walk Coach Greg Stoller, our Get Inspired Coach Jenna Crawford, and our peers at the Feedback Forum.
I also owe a lot to my Media Entrepreneurship professor, Robert Gustafson. Earlier in the semester, we had to pitch three ideas of a final project. I originally pitched The Sweaty Penguin as a blog. My classmates' feedback was overwhelmingly in favor of a different one of my pitches, but Professor Gustafson pulled me aside and explained why he thought The Sweaty Penguin had potential and I should go for that one. He was absolutely right, and I'm glad I listened. The course itself taught me so many tools I use every day when producing The Sweaty Penguin, and Professor Gustafson has been nice enough to chat after class almost every week, even over Zoom, to provide advice and answer my silly overthought questions.
What's something we might be surprised to know about you?
Back in 2017, I won Episode 6 of FOX's competition show SuperHuman. Before finding my passion for film & TV and environmental issues, I actually loved math, and performed a mental math stage show from 2010-2015. I created a new method for a trick called the magic square—a grid of numbers where every row and column adds to the same total—and performed an 8×8 version of it on SuperHuman. The funny thing is, I'm actually not a math person at all anymore, and ever since high school, math classes have been the hardest classes for me to do well in. But even though my interests changed, from then to now, I've always been looking for ways to combine education and entertainment to make learning more fun.
Learn more about The Sweaty Penguin.
More Innovation, More Inspiration