Welcome to Innovator's Night 2022!
---
Tonight we'll meet the 12 finalists of The New Venture Competition – BU's largest pitch competition – as they compete to take home prizes between $6,000 and $18,000 that can be used to fund their venture or social impact project.
?️
But that's not all that's up for grabs this evening! After each of the two rounds of pitching concludes, you'll vote for your favorite team. The team from each track with the most votes will receive an Audience Choice Award that comes with a bonus $500.
Ready to vote?


Click here for voting instructions
---
Agenda
6:00: Networking & Refreshments
Get to know the movers and shakers in the BU and Boston innovation community over complimentary food and beverages. Plus, take a tour of the New Venture Competition finalists' tables around the room.
6:45: Welcome!
Tom Samph – BUild Lab Program Director, Business Ventures

Glo Robinson (COM '22) – Former founder of Go Off, a social media network

Ian Mashiter – Innovate@BU Interim Executive Director and Director of Curriculum

Jonathan Allen – Innovate@BU's 2021-2022 Innovator-in-Residence and 2019 BU School of Law graduate
7:00: Pitches, Innovate@BU Awards Presentation, and Summer Accelerator Announcement
General Track pitches and Audience Choice Voting

Presentation of the Henry Morgan Award for one outstanding BU community member

Social Impact pitches and Audience Choice Voting
A special pitch from the winning team of the Campus Hunger Challenge

Presentation of the Innovate@BU Student Innovator of the Year Award

Summer Accelerator teams announced
8:15pm: New Venture Competition Winners Announced
*Please note that the finalists presented longer, closed-room pitches to the judges earlier today.
8:30: Networking & Refreshments
---
About the Competition
For more than 20 years, hundreds of BU Terriers from every BU school and college have put forth new and innovative ideas through the New Venture Competition. For some, the competition has served as a launching point to take their venture and social impact projects to the next level or to make entrepreneurship their full-time role. And for others, it gave them the skills, confidence, and mindset needed to create impact through their careers and in their communities.
How it Works
The New Venture Competition is open to BU student-led or recent alumni (graduated within one year) ventures in the seed, start-up, or early stages. Ventures of all kinds – tech, consumer, creative, social impact, nonprofit, etc – are welcome to apply and participate in either the General Track or the Social Impact Track.
Teams compete in up to three rounds that ultimately awards $6,000-$18,000 to the top six teams (three from each track). Audience Choice Awards also come with additional prize money.
Meet the Teams
General Track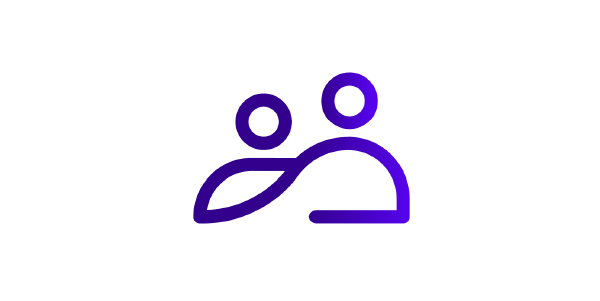 CoStudy
CoStudy serves the higher education market as a B2E co-curricular SaaS platform. The software facilitates students' social-emotional skill development in group projects while saving professors at least 15 hours per semester grading and managing student teams.
The Team
Brock Nelson – MET, '22
Henry Kaufman – CAS, '21
Randy Barth – Serial Entrepreneur
Neev Mittal – NYU, '22
Wyatt Greiner – QST, '22
CompSciLib
CompSciLib is an all-in-one ed-tech web app that revolutionizes computer science learning and comprehension. We use technology to enhance technological calculations, contribute professional explanations, and provide learning resources for students and professionals.
The Team
N.J. Umoh – Computer Science, CAS, '23
Genpei Ye – Marketing, '23, University of Delaware
David Bichara – Biomedical Engineering, '23, University of Delaware
Day Johnson – Cloud Computing, '23, Western Governors University
Marcus Manuh – Senior Frontend Engineer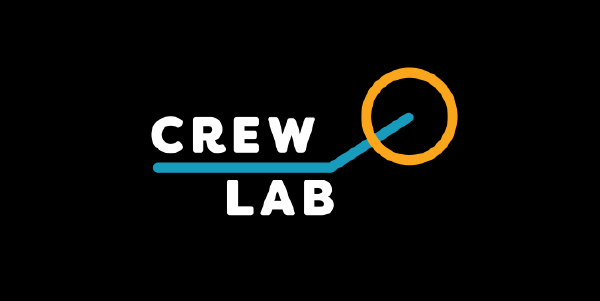 CrewLAB Inc
We have created an app that makes it fun and addicting to be an athlete while enabling wholesale, widespread sports data collection. Teams then hire the CrewLAB platform as an assistant coach to automate tedious record keeping and provide unprecedented insight into athlete performance and engagement.
The Team
Peter Frederick – MS Applied Data Analytics '22
Dominic Pardini – BS Mechanical Engineering, UCLA '18
David Kerns – MS Data Science, UCLA '22
Simon Hoadley – MS in Engineering Management
Locale
Locale is the first dating app to connect singles within the same physical location. We partner with local venues such as bars & nightclubs to provide fun, safe places for hybridized interaction.
The Team
Daniel Starr – Boston University's Questrom School of Business,'21
Mika Toikka – Boston University's Questrom School of Business '21
Riley McCuen – University of Washington at St. Louis BS in Computer Science '21
Kevin Sedayo – Northeastern '21
Iolanda Perna – Boston University College of Communication 21′, Boston University Public Relations Master's Program '23
Anna Culver – Wilkes University 21′, Boston University Public Relations Master's Program '23
Airflow Seating System Technologies
We are solving the problems presented by the prevention and treatment of pressure injuries for people with limited mobility by creating a medical cushioning system that moves pressure based on sensor inputs.
The Team
Harin Lee – ENG '22
Irving Li – ENG '22
Jessica Man – ENG '22
Dhvanil Nanshah – ENG '22
Cooper Shifrin – ENG '22
MetNet
MetNet provides a suite of cheminformatics tools that aid in analysis of drug candidate toxicity and reduction in R&D costs associated with the drug development process.
The Team
Astha Flynn – MBA '23 and Masters in Computer Science '18
Dr. Noah Flynn – PhD in Machine Learning '21
---
Social Impact Track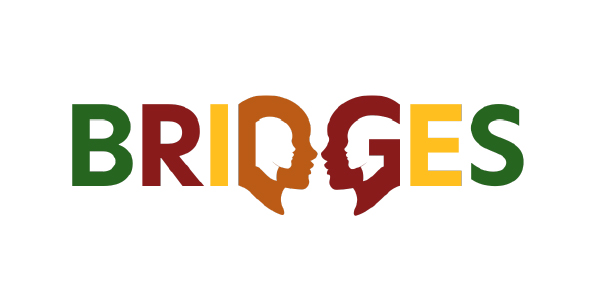 Bridges
Bridges is making campuses a place of safety and inclusion through our online DEI platform that provides training and utilizes data to improve college campus climate.
The Team
Kim Tanan Buyannemekh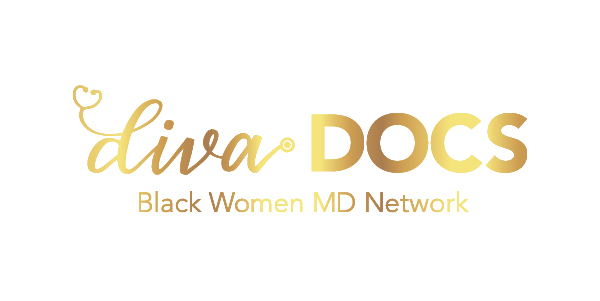 Diva Docs Black Women MD Network, Inc
The Diva Docs Black Women MD Network is a professional and social networking platform that will connect Black women physicians and trainees(medical students, residents, fellows) with an extensive and diverse network of sponsors for specific career-building mentorship and leadership opportunities(c-suite jobs, coveted training fellowships, high-profile speaking engagements, committee or board memberships, invitations to collaborate, do research or publish, access to external or internal funding ). Our goal is to directly match talented Black women doctors with leaders in academic and clinical medicine, public health, business, law, and the media who will help them advance and thrive in their careers and professional lives.
The Team
Philomena Asante – MD MPH, BU Questrom Social Impact PEMBA Candidate '25-26\
Hutch
Hutch is on a mission to facilitate homeowners in making energy efficiency and electrification upgrades to their home, eliminating 20% of this country's carbon pollution in the process. Hatch's platform combines multiple dimensions of data about a customer's home with advanced marketing analytics capabilities to serve as a trusted advisor that conveniently shepherds homeowners through the complicated process of of electrifying and decarbonizing their home, whatever their motivation to do so.
The Team
Ryan Dunfee – Questrom Social Impact MBA '23
Camryn Williams – Engineering Masters Candidate '22
Michael O'Brien Crayne – Questrom PEMBA '22.
Daily Living
Daily Living Recovery House will open its doors and increase the availability of affordable and substance-free housing in Massachusetts. We are uniquely focused on equity. As a Black-founded and -led recovery house, our priority is to provide Black people who are reentering citizens and/or are frequently unhoused with an affordable, safe, healthy, and inclusive environment promoting recovery.
The Team
Phil Reason – School of Social Work '21 and School of Public Health '22
Dollars & $ense
Dollars & Sense is an edtech platform that provides a fun, easy-to-use behavior management system for K-6th that exposes students to financial literacy concepts in line with their state standards to provide repetitive and consistent reinforcement of financial literacy concepts over the years. The concept scales in complexity and grows with the child to build financial literacy knowledge so they can learn advanced concepts in middle school, high school and college ensuring that students are equipped with the knowledge they need to navigate financial situations as adults regardless of their background or socioeconomic status.
The Team
Molly Inclán
Katie Britton – Instructional Technology Coach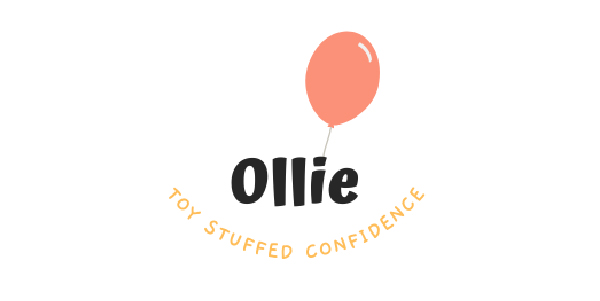 Polly Doll (Ollie)
A toy doll series that addresses different situation kids go through that may affect their self-esteem and later diminished the confidence in school, relationships, and even career choice in life. The doll has recording of different affirmations (to target different things children go through) that allow the child to repeat them and even listen as they fall asleep.
The Team
Tiana Catala – COM '22