Siobhan O'Mahony
Innovate@BU Academic Director, Research and Curriculum Professor, Strategy and Innovation Dean's Research Fellow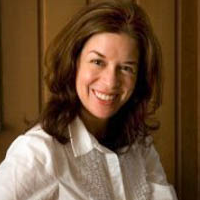 Title

Innovate@BU Academic Director, Research and Curriculum
Professor, Strategy and Innovation
Dean's Research Fellow

Email

somahony@bu.edu
Professor O'Mahony's research explores how technical and creative projects organize for innovation. She has examined how high technology contractors, open source programmers, artists, music producers, internet startups, and product development teams coordinate their efforts in projects, teams, and communities. She is interested in how people create organizing structures that promote innovation, creativity, and growth without replicating the bureaucratic structures they strive to avoid.
Dr. O'Mahony's research has appeared in Administrative Science Quarterly, Organization Science, Academy of Management Journal, Research in Organizational Behavior, Research Policy, Research in the Sociology of Organizations, Industry and Innovation, and the Journal of Management and Governance.
A former consultant with Price Waterhouse LLP and Electronic Data Systems, she has consulted to organizations such as IDEO, the Global Business Network, Novell, Cap Gemini, Proquest, Microsoft, McDonald Investments, and the European Union.