Reflections by Alyssa Kreikemeier, Summer 2021 Pre-doctoral Humanities Without Walls Fellow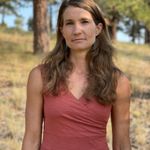 Working across disciplines can be hard, but it also offers tremendous potential for innovation. Those of us working in the public humanities know this well, yet most graduate programs continue to prioritize specialization. As an interdisciplinary scholar with one foot outside of the academy, I've felt this tension often. My own career has taken different forms and approaches. I've designed community-based research, taught in classrooms and community centers, worked in non-profits and public history, trained teachers and artists, and overseen events and exhibitions. Across contexts, I carry a commitment to socially engaged work, which is why I was selected to be one of 30 Humanities Without Walls fellows last summer.
The Humanities Without Walls (HWW) Predoctoral Career Diversity Workshops offer a rare and much-needed opportunity for graduate students to look beyond our disciplines, to reach across our fields, and to expand our horizons beyond the academy. For three weeks each summer, HWW brings a remarkable group of public humanists together to build community, connect with a diversity of experts, and develop professional skills that support career advancement. Despite a growing recognition that scholars must break free of academic conventions, many doctoral students feel pressed to establish ourselves in specific fields by publishing research and attending conferences directed toward narrow audiences. Such spaces train us as academics, but they rarely address matters of professionalization or career diversity, leaving many to feel unprepared.
By contrast, HWW expanded my awareness of careers in the humanities. My experiences as a 2021 fellow left me feeling enlivened, humbled, and connected. They also left me feeling frustrated, in the best sense, that such opportunities are not available to all doctoral candidates. Fellows commonly expressed surprise, remarking, "What? I didn't even know ____ existed!" For the 2020 alumni who spoke with us, this unknown was junior boards—nonprofit board seats reserved for members under the age of 35. For some of my peers, it was informational interviews—reaching out to professionals to learn firsthand about their jobs (and gaining new connections along the way). For me, it was learning about applied research groups like Ithaka S+R that support arts and humanities organizations working in the public sphere. We met a wide range of professionals who expressed support for our work. They spoke to us from positions in learned societies, humanities councils, federal agencies, publishing, higher education, journalism, non-profits, digital humanities, civic technology, consulting, research, and museums. Presenters introduced us to their sectors, led us through workshops, and helped us to make connections. They spoke frankly about the joys and challenges of their work, offered us feedback, and directed us toward resources.
Academics think carefully about the politics of citation and emphasize the importance of audience, but we spend too little time speaking to different communities. In the HWW summer workshops, we spent much of the time talking about our work in different ways. We gave elevator pitches and mock interviews, constantly reframing our research. In one exercise we were asked to pitch our project to a potential funder. In another, we practiced speaking about our work in a job interview. One session involved speed dating, offering the chance to get to know one another while introducing our research concisely. While most of these exercises took place in pairs, we also practiced improvising in small groups. In one activity, we worked in teams to create a project that would meet the constraints of a Request for Proposal—a mechanism organizations use to earn contracts. Speaking to various audiences repeatedly over the course of the program prepared us to pursue a diversity of careers.
Given the COVID-19 pandemic, we met virtually with a reduced program. We missed the chance to break bread in person, but managed to build a vibrant community nonetheless. Many of us expressed surprise at our group's ability to connect so vulnerably. We shared personal stories, pushed one another, examined different approaches to social change, and identified opportunities for collaboration. We met for virtual happy hours, laughed together, and shared literature. Despite the shortened program and limitations of meeting by Zoom, three weeks flew by. Our program flowed from inspirational sessions on the power of the humanities to practical workshops such as résumé formatting and interviewing. Writer and facilitator Megan Stielstra helped us to find our stories and connect the personal texture of our lives to our research. Poet and Andrew W. Mellon Foundation president Elizabeth Alexander encouraged us to zig-zag as we build careers and to keep in touch with a diversity of creative communities along the way.
Working with these artists reminded me of the vibrancy of my work, the value of the creative process, and the importance of staying connected to why I do what I do. The pragmatic sessions provided grounded hope by showing how our skillsets and doctoral experiences qualify us for many different jobs. One presenter encouraged us to resist the fear that we need additional qualifications while preparing applications. She reminded us of the valuable experience we have managing projects, analyzing information, facilitating, teaching, and organizing. The session gave me the confidence to believe that perhaps instead of another qualification or CV line, all I need is the language to communicate what I already know.
The workshop concluded in August, and as we return to in-person learning in the midst of ongoing crises, those sessions feel long past. Yet, since the workshop concluded, I've had generative conversations with faculty I met through HWW, support sessions with fellows, and opportunities to connect with professionals in foundations, arts administration, applied research, and the climate movement. As fellows, we've formed professional development and writing groups and continued our conversations about power, privilege, and difference. We've shared literature, identified avenues for organizing, and become friends. In these ways, I feel the relationships and lessons from the 2021 workshop are alive and well as I continue my doctoral work and service. Despite having been limited to Zoom rooms, the opportunity to convene and build community with 30 of my most committed peers was without a doubt the most heartening professional development of my academic career to date.
— Alyssa Kreikemeier, PhD Candidate, American & New England Studies