BUCH Director Susan Mizruchi Interviewed on Springer Nature
"Susan Mizruchi on Marlon Brando and Libraries in the Digital Age" brings into focus through-lines in the recent scholarship by the Center's director, who is also William Arrowsmith Professor in the Humanities and professor of English at BU.
In her 2014 biography of Marlon Brando, Mizruchi explores the mind behind the Hollywood star's film performances and social activism. Renowned for "macho inarticulateness," Mizruchi's biography reveals a thoughtful lover of language with a  4,000-plus book library who revised his film scripts and engaged seriously with literature, poetry especially.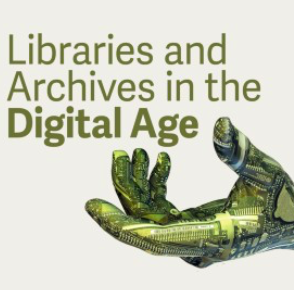 This research led to the inaugural BU Center for the Humanities Forum
in 2017 that Mizruchi organized and then to the resulting 2020 edited
volume Libraries and Archives in the Digital Age. These essays address from multiple perspectives the response of libraries—both within academia and beyond it—to changing cultural and technological imperatives.
Mizruchi's forthcoming publication, A Very Short Introduction to Henry James is an addition to the Oxford University Press' VSI series. This broad picture of Henry James' life and work will be published in Spring of 2021. And she is now launching into the project of exploring marginalia: the notes and comments that are scribbled throughout books themselves. In her words, marginal notes provide "a means of keeping conversation with the dead."
With anecdotes from her own life and experiences finding hidden secrets in books from libraries and archives, Mizruchi emphasizes the enduring importance of libraries: "If there is ever a time when librarians are essential it is now: a moment when truth and information is ever more necessary, and global interdisciplinary exchange ever more invaluable to intellectual life."