Scenes from Patricia Herzog's new opera "The Resurrection of Lucretia" at Boston Conservatory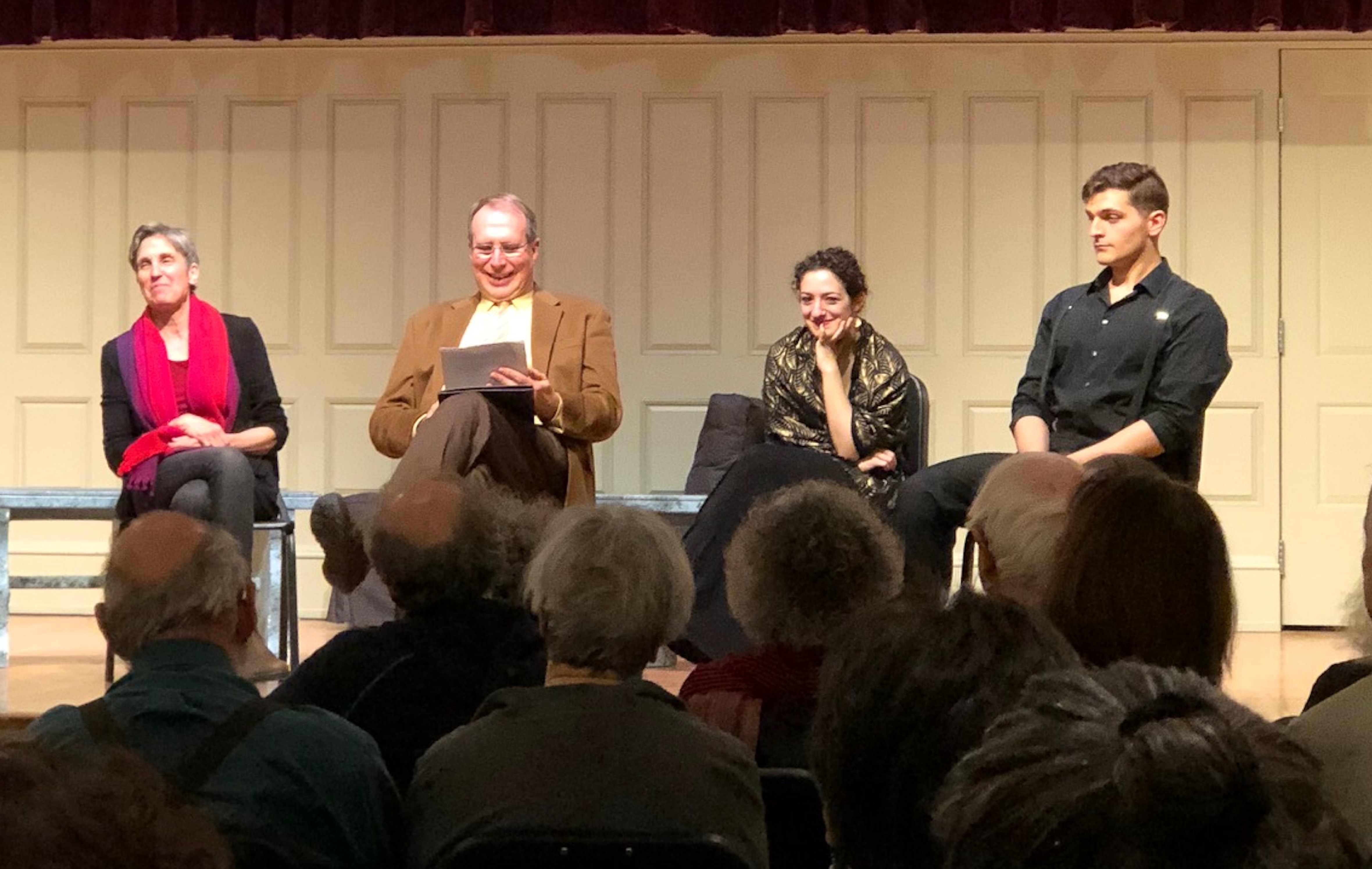 On Friday, December 6, 2019, the Boston Conservatory at Berklee workshopped four scenes from Patricia Herzog's forthcoming opera, The Resurrection of Lucretia. After the performance of selected scenes by opera students, Herzog, Johnathon Pape (Head of Opera at Boston Conservatory), and the students who played Lucretia and Sextus Tarquinius engaged in a talkback. Herzog reflected on the process of returning to Livy's Ab Urbe Condita, the original source, in rewriting the story of Lucretia in light of the #MeToo era. Her opera, which literally resurrects Lucretia – rather than committing suicide, Lucretia feigns her death and hides in the countryside, later re-emerging to prevent the suicide of a friend who has been assaulted – also resurrects the classical version of her story, which has since been problematically reinterpreted and even distorted by artists in a variety of mediums. The best-known example is Benjamin Britten's christianized Rape of Lucretia (1946). The students discussed the struggles and considerations involved in bringing a visceral portrayal of sexual violence to the stage. Soprano Oriana Inferrera (Lucretia) spoke of the empowerment she felt playing an operatic heroine who does not die and thus possesses a story arc beyond that of the victim. Herzog's goal in her ongoing project of reinterpreting well-known operas is to move beyond such received archetypes.
At the Center's February 27th event, #UsToo: feminist artists intersect with #MeToo, BU audiences will have a chance to hear Herzog speak about writing both the music and libretto for the opera in a talk titled "Reclaiming the Canon for Women's Voices." The evening will be moderated by Angela Onwuachi-Willig, dean of BU's law school, who has written widely on issues of gender and law and whose recent article "What About #UsToo?" inspired our title. The other participants are: Lyndall Gordon, a leading biographer of literary writers; Sophie Seita (BU English), a performance artist and literary critic specializing in modern and contemporary poetry; and Crystal Williams, an esteemed poet and BU's Associate Provost for Diversity & Inclusion.