HRPI Research Assistant Sam Offsey Attends 2023 Wharton People Analytics Conference
Sam Offsey, a research assistant at HRPI, attended the 2023 Wharton People Analytics Conference in Philadelphia. The conference, which attracts leading professionals and academics in the field of people analytics, focuses on using data and analytics to understand and enhance human behavior in organizations.
The HRPI sponsored trip gave Sam a unique opportunity to learn about the latest trends and developments in people analytics. Sam and other attendees participated in keynote speeches, panel discussions, and networking sessions covering a range of topics, including the challenges of communicating data-driven results to business leaders and the use of AI and machine learning in HR.
Sam was particularly impressed by a fireside chat between Dawn Klinghoffer, the VP of HR Business Insights at Microsoft, and Prasad Setty, the former VP of People Analytics at Google. The discussion, moderated by Wharton Professor Matthew Bidwell, focused on the development of people analytics and provided insights into the future of the function. Both speakers highlighted the key skills and competencies needed for organizations to reach people goals through a data-informed approach.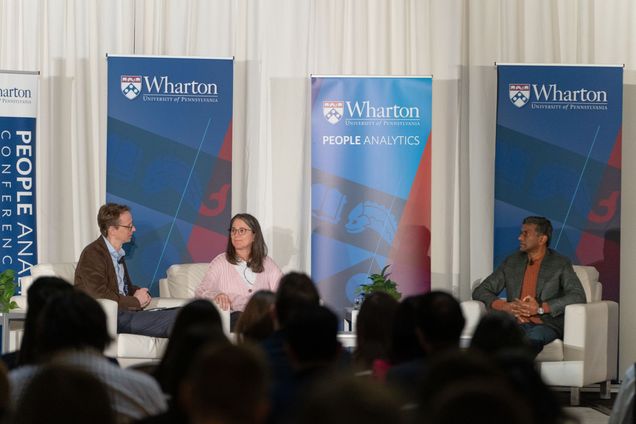 Another highlight of the event was a keynote by Nzinga "Zing" Shaw, the Chief DEI Officer at The Recording Academy. Shaw's interactive discussion prompted attendees to reflect on how their organization uses data to inform DEI practices. By examining case studies from the NFL to Starbucks, participants learned about the importance of prioritizing equity and inclusion in the workplace.
As a data science student interested in the intersections of HR, analytics, and technology, Sam found the event to be an enriching experience. Moreover, the conference offered the opportunity to share HRPI's work with HR leaders from across the country