Why ChatGPT Is Both Exciting and Unsettling for Students & Faculty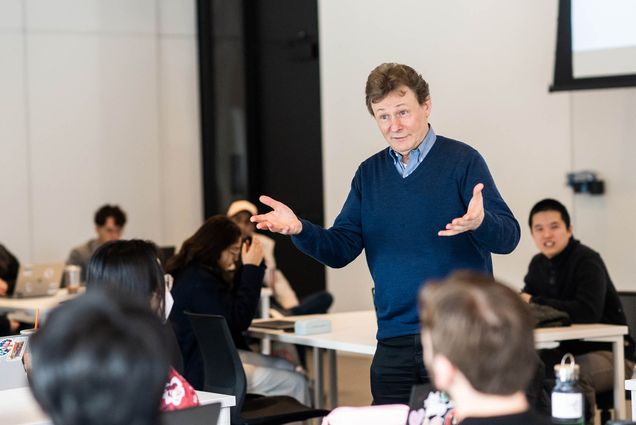 Ask it a quick question, get a quick answer. Ask it to write a complete  essay, and it will do that, too.
The capabilities of ChatGPT offer both opportunity and temptation—driving students, faculty, and administrators across Boston University to talk about the artificial intelligence chatbot's potential as both an enabler of plagiarism and an exciting research tool.
And one BU Computing & Data Sciences class is going a step further than talking.
The 47 undergraduates in Wesley Wildman's Data, Society and Ethics (CDS DS 380) class—the first ever—spent the last few weeks writing a blueprint for academic use of ChatGPT and similar artificial intelligence models, called the Generative AI Assistance (GAIA) Policy. They intend to follow it and hope it will be a starting point as the University moves to deal with ChatGPT in the classroom.