Global Oceans: Prof. Menegon Attends Conference and Researches Manuscript in Lisbon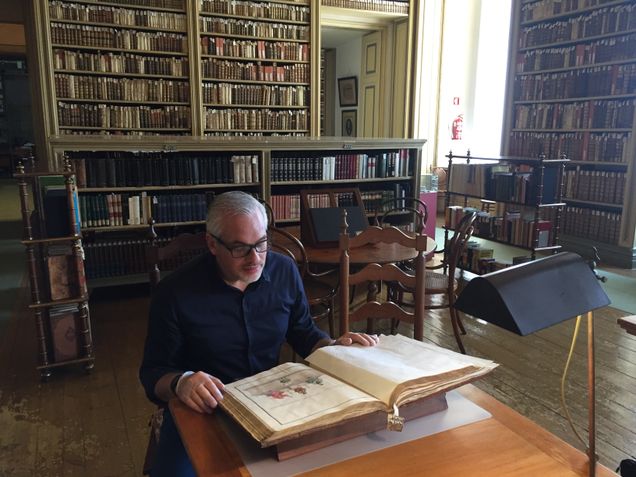 Recently Professor Eugenio Menegon (Chinese and World History) presented a paper entitled  "Sailing to China: The Maritime Journey of Catholic Missionaries"  at the International Symposium "China & Macau: Sailing Routes, Sea Straits, Global Oceans," held at the Centro Científico e Cultural de Macau, Lisbon (Portugal), on October 9-11, 2017. The paper compared three narratives of the famous sea journey of the Amphitrite, the first French ship to directly reach China in 1698. The enterprise was strongly promoted by the Jesuit missionary Joachim Bouvet (1656-1730), sent to Europe as a Qing imperial envoy to Louis XIV by the Kangxi Emperor in 1693. Bouvet and several other Jesuits travelled on board this ship, bringing back a sumptuous series of gifts to the Chinese court.
One of these narratives was the official diary kept by the ship's naval officer François Froger, submitted after his return to the Minister of the Navy Comte de Pontchartrain.  The original manuscript, entitled Relation du premier voyage des françois à la Chine présenté à Monseigneur le comte de Pontchartrain, is today kept in the famous Biblioteca da Ajuda in Lisbon. This is the library of the Kings of Portugal in the Ajuda Royal Palace, and contains a great collection of ancient books and manuscripts. In the photo here, Professor Menegon is shown consulting the Froger manuscript in the Ajuda reading room. Many thanks to curator Maria Fatima Gomes for her support during the visit!