UK-Based Tech Publisher Highlights Three Hariri Institute Researchers for Their Work Fighting COVID-19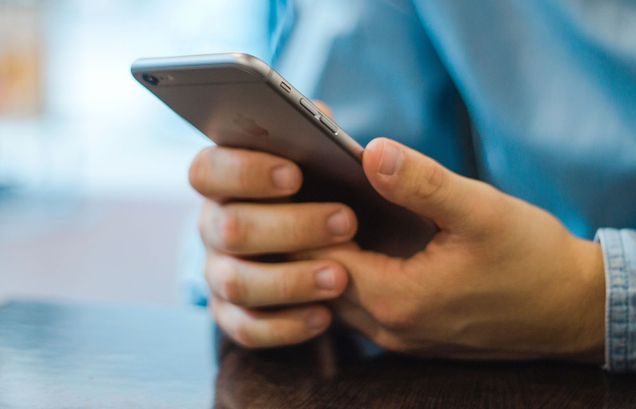 This week three BU Hariri Institute for Computing researchers were highlighted in an article in Silicon, a UK-based tech publisher. Mayank Varia (Research Associate Professor of Computer Science and Co-Director of RISCS), Ran Canetti (Professor of Computer Science and Director of RISCS), and Ari Tractenberg (Professor of Electrical & Computer Engineering and Cyber Alliance member) were mentioned predominantly for their work involving tracking randomly generated IDs using short-range broadcasts to contain COVID-19 infections.
In the article, the BU research team proposed the use of mobile phone location data to alert users who have been exposed. The challenge is to do this without compromising the individual's privacy. Ideally, this technology would help to underpin a targeted quarantine, which, in turn, would reduce the amount of disruption to the economy and society. The result: targeted quarantining instead of the current strategy of broad scoping lockdowns.

---
"This potentially deeply personal data has then been released with only ad hoc partial 'anonymization' measures that have left the private information of both infected and non-infected individuals vulnerable," the researchers wrote.
---
How Is This Done While Preserving One's Privacy?
The use of short-range broadcasts would, therefore, not involve disclosing a user's identity. These short-range broadcasts would be done using a random identifying number every minute, which would then be sensed by the app. The approach would then have no linkage to someone's personal information. The key is that the app would need to be adopted by 60% of the population for it to be effective.
---
"When combined with sufficient testing capacity and existing best practices from healthcare professionals, we hope that this may significantly reduce the infection rate."
---
RISCS and Cyber Alliance at the Forefront
The Center for Reliable Information Systems and Cyber Security (RISCS) promotes and coordinates research and education in system reliability and information security by emphasizing a multidisciplinary approach that includes fields as diverse as reliable and secure computations, engineering, economics, ethics, and law.
The BU Cyber Security, Law, and Society Alliance (Cyber Alliance) is a collaboration between computer science researchers, law professors, and social scientists to position BU as a leader in the burgeoning global discussion on cybersecurity. The alliance aims to leverage BU's disciplinary breadth to create opportunities for cross-disciplinary debate, research, and activities in pursuit of this goal.