Humphrey Advisory Board
What is the Advisory Board?
As a BU Humphrey Fellow, you will have access to a faculty advisory board who will help you with your academic and professional plans. In many ways, you are a colleague of the advisors. The advisors know about aspects of the university that can be of value to you, and may be able to advise you about potential organizations or contacts related to your interests, answer questions about classes related to their fields, provide networking opportunities on or off campus, and/or share professional development courses or events related to their specialties. The advisory board is made up of Boston University faculty in specializations related to your field of study, and may be able to introduce you to other professionals in the community. It is not unusual for Fellows and the advisors to discover similar interests and to decide to work together on a research project while in the United States, and even when the Fellow has returned home. Fellows should take the initiative to reach out to the advisory board, or individual advisors, based on their program interests and needs.
Who is on the Advisory Board?

William (Bill) Kring, PhD.
Assistant Director, Global Development Policy Center 
wkring@bu.edu
617-358-6773
William N. Kring is the Assistant Director of the Global Development Policy Center. He previously was the Assistant Director and Research Fellow at the Global Economic Governance Initiative (GEGI). Prior to joining GEGI, Bill was a Senior Academic Researcher at the Center for Finance, Law and Policy. He received his PhD from Brown University in 2019 where he was selected as the Honorable W. Randolph Burgess Fellow in International Affairs (2013-2014). He was also the recipient of International Relations Departmental award for Excellence in International Relations at Boston University in 2013. Bill's research interests lie at the nexus of international political economy, comparative politics, and development. His current research project focuses on the implications of emerging alternative monetary funds for western-backed financial institutions and global economic governance more broadly.
---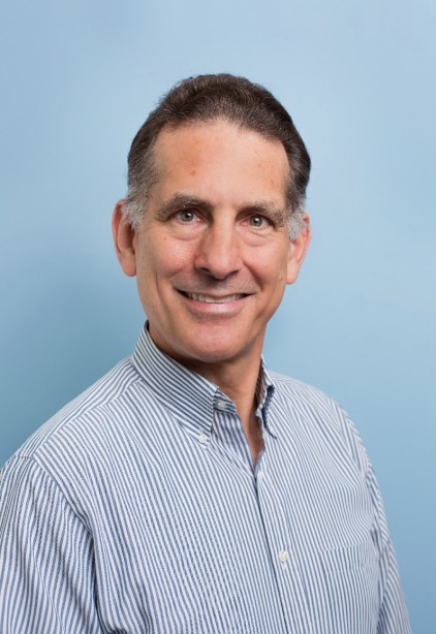 Peter Marton, MBA
Lecturer, Strategy and Innovation, Questrom School of Business
pdmarton@bu.edu
978-764-0362
Peter Marton is a lecturer in strategy and entrepreneurship at Boston University's Questrom School of Business and also serves as director of entrepreneurship partnerships. He has been a successful entrepreneur for 25 years, having been a founder and/or senior executive in a number of high-tech start-ups, turnarounds, and high-profile ventures, including Cambridge Technology Partners, Zamba Solutions, Primix Solutions, Fidelity Investments, Computervision, and IBM. He has a strong track record of achievement through his hands-on leadership style in markets as diverse as software, information systems, healthcare, education, and distance learning. He graduated summa cum laude, Phi Beta Kappa, from Tufts University with a degree in nuclear physics, and earned an MBA from Stanford.
---

Ian Mashiter
Director of Curriculum, Innovate@BU
ianmash@bu.edu
978-902-3340
Ian Mashiter is currently the director of curriculum at Innovate@BU where he oversees the Innovation & Entrepreneurship minor. He previously served as the inaugural managing director of Innovate@BU's physical home, the BUild Lab IDG Capital Student Innovation Center. He is a senior lecturer at BU where he teaches entrepreneurship and strategy to MBA and undergraduate students in the Questrom School of Business. Previously, he was an entrepreneurial executive with more than 28 years of high-technology experience. He has raised $100 million in venture funding since 1996. As an experienced operational executive and active angel investor, Mr. Mashiter provides advisory services to a number of high-tech start-ups. He is a Mass Challenge mentor and judge. He is also on the board of the Capital Network. The Capital Network is a nonprofit (501c3) organization that provides extensive financial education to help early-stage entrepreneurs in Boston.
---

Dilip Mookherjee, PhD
Professor of Economics, College of Arts & Sciences
dilipm@bu.edu
617-353-4392
Dilip Mookherjee teaches economics at Boston University. He received his PhD from the London School of Economics in 1982, and has previously taught at Stanford University and the Indian Statistical Institute. His research interests include development economics, contract and organization theory. Recent projects on the Indian economy include rural development; microfinance and financial development, entrepreneurship and governance reforms. He is Lead Academic of the IGC India Central Program, and serves on the editorial board of Ideas For India.
---

Irena Vodenska, PhD
Director of Finance Programs, Metropolitan College
vodenska@bu.edu
617-358-0005
Irena Vodenska is associate professor of finance and director of finance programs at Boston University's Metropolitan College. Her research focuses on network theory and complexity science in macroeconomics. She conducts theoretical and applied interdisciplinary research using quantitative approaches for modeling interdependences of financial networks, banking system dynamics, and global financial crises. She also studies the effects of news announcement on financial markets, corporations, financial institutions, and related global economic systems. She uses neural networks and deep learning methodologies for natural language processing to text mine important factors affecting corporate performance and global economic trends. She holds a PhD in econophysics (statistical finance) from Boston University, an MBA from Owen Graduate School of Management at Vanderbilt University, and a BS in computer information systems from the University of Belgrade. She is also a Chartered Financial Analyst (CFA) charter holder.
---

Mark Williams, MBA
Master Lecturer, Finance, Questrom School of Business
williams@bu.edu
617-358-2789
Mark Williams is a risk-management practitioner, academic and financial author with three decades of experience. His expertise includes risk management in banks, hedge funds, energy trading and utility companies. Specific focus areas include Fed monetary policy; corporate governance; business ethics; banking trading fraud and compensation practices; fraud detection and prevention, pension investments and return assessment; energy commodities risk measurement; and precious metals trading. Current research has focused on financial literacy, financial inclusion and Fintech, including virtual currencies and blockchain. Previously, he worked as a senior trading floor executive, a bank trust officer, and as a bank examiner for the Federal Reserve Bank. He co-founded FitMoney, a nonprofit focused on elevating financial literacy in U.S. public schools for kindergarten through 12th grade. He is a founding board member of the Boston Chapter of the Global Association of Risk Professional, a member of the Boston Analyst Security Association and International Association of Financial Engineers. He also serves on the Executive Committee of the Boston Economic Club.