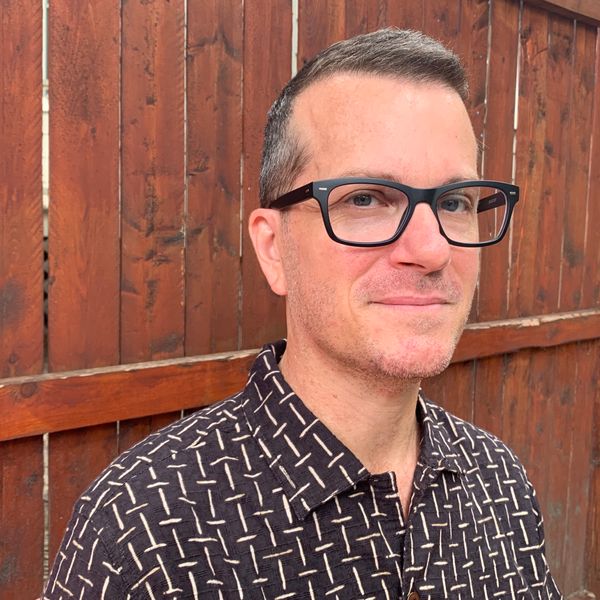 Director of Undergraduate Studies, Associate Professor; Contemporary Art
he/him/his
Gregory H. Williams teaches lecture courses and seminars at the undergraduate and graduate levels on modern and contemporary art. He offers two annual undergraduate lecture courses, one on midcentury modern art and the other on global art since 1980. His seminars cover a wide range of topics, including art and globalization; contemporary exhibition practices; art, politics, and activism; German art since 1945; postwar European art; critical theory; modern art and comedy; and theories of the avant-garde. Professor Williams received the Frank and Lynne Wisneski Award for Excellence in Teaching from the College of Arts & Sciences at Boston University in 2012.
A recipient of fellowships and awards, including a Fulbright Fellowship to Germany, a residential grant from the Berlin Program for Advanced German and European Studies, a Postdoctoral Fellowship from the Getty Foundation, and an NEH Summer Stipend, Professor Williams devotes much of his research to art produced in Germany since 1945. He also writes about international artists in relation to globalization, exhibition culture, humor, and politics. He has published in periodicals, including Artforum, frieze, Art Journal, Parkett, October, and Texte zur Kunst, and has worked as an editor of the Brooklyn- and Berlin-based Cabinet magazine. His exhibition catalogue and book essays have addressed the work of artists such as Carol Bove, KP Brehmer, Martin Kippenberger, Alexander Kluge, Imi Knoebel, Rosemarie Trockel, Cosima von Bonin, and Franz Erhard Walther. Professor Williams's first book, Permission to Laugh: Humor and Politics in Contemporary German Art, was published by the University of Chicago Press in 2012. It examined three generations of artists who, beginning in the 1960s, turned to jokes, wit, and linguistic play in responding from a position of skepticism to both German history and the political context of post-1968 West Germany.
Professor Williams is currently working on several book projects. The first, with the provisional title of Practical Aesthetics: The Object of Postwar Art and Design in West Germany, explores how early practical training had a lasting impact on the work of West German sculptors, painters, and printmakers, including Thomas Bayrle, KP Brehmer, Imi Knoebel, Charlotte Posenenske, Peter Roehr, and Franz Erhard Walther. Vocational programs led a significant number of postwar artists to pursue material experimentation, formal innovation, and technological exploration as part of a critical engagement with West Germany's Economic Miracle. Professor Williams is also working on two edited volumes, including Labour in a Single Shot: Critical Perspectives on Antje Ehmann and Harun Farocki's Global Video Project (Amsterdam University Press), co-edited with Roy Grundmann and Peter J. Schwartz. This collection of essays analyzes Labour in a Single Shot, a video workshop that travelled to 15 cities from 2011 to 2014 as its participants documented labor around the world. The second essay collection is Humor in Global Contemporary Art (Bloomsbury), co-edited with Mette Gieskes, which investigates the work of international artists who deploy humor and comedy to draw out tensions between regional and global modes of political discourse and identity-formation. A longer-range, book-length project situates the drawings and writings of the East German artist Carlfriedrich Claus in relation to the international network of concrete and visual poets with whom Claus corresponded, and sometimes collaborated, in the 1950s and 1960s.
---
Selected Publication
Permission to Laugh: Humor and Politics in Contemporary German Art
Chicago: University of Chicago Press, 2012