Preservation Studies Round Table: Entering Careers and Internships in Historic Preservation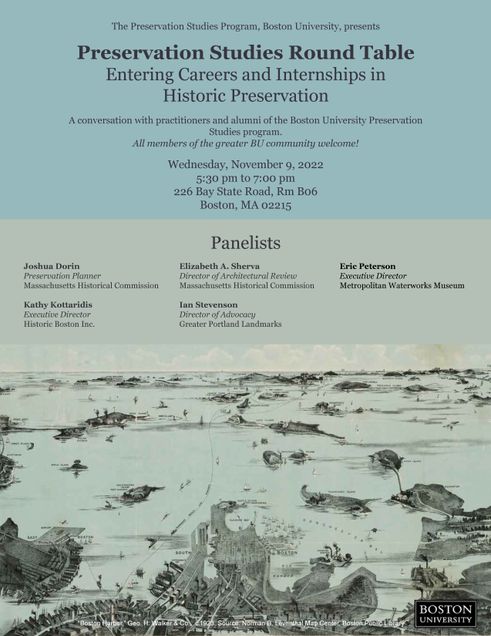 The Boston University Preservation Studies Program presents a conversation with practitioners and alumni. All members of the greater Boston University community are welcome. 
The event will be held Wednesday, November 9th, 5:30pm-7:30pm at 226 Bay State Road, Room B06. See flyer for speaker details.