New Book Release by Professor Ross Barrett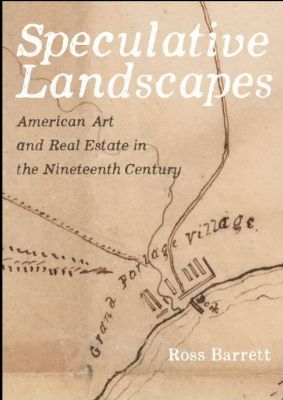 Professor Ross Barrett's new book "Speculative Landscapes: American Art and Real Estate in the Nineteenth Century" has just been published by the University of California Press. The book offers the first comprehensive account of American artists' financial involvements in and creative responses to the nineteenth-century real estate economy. Examining the dealings of five painters who participated actively in this economy—Daniel Huntington, John Quidor, Eastman Johnson, Martin Johnson Heade, and Winslow Homer—Speculative Landscapes argues that the experience of property investment exposed artists to new ways of seeing and representing land, inspiring them to develop innovative figural, landscape, and marine paintings that radically reworked visual conventions and creatively interrogated the economic, environmental, and cultural dynamics of American real estate capitalism.
Read more about the book on the publisher's website.